Rob Bush, 46, of Columbia, S.C. has been drag racing motorcycles since the early days of the Suzuki GSXR in 1986.  The talented racer and business owner boasts an impressive drag strip resume, highlighted by being the first to put a Hayabusa in the six-second zone. The historic run came in the Pro Mod class in 2004.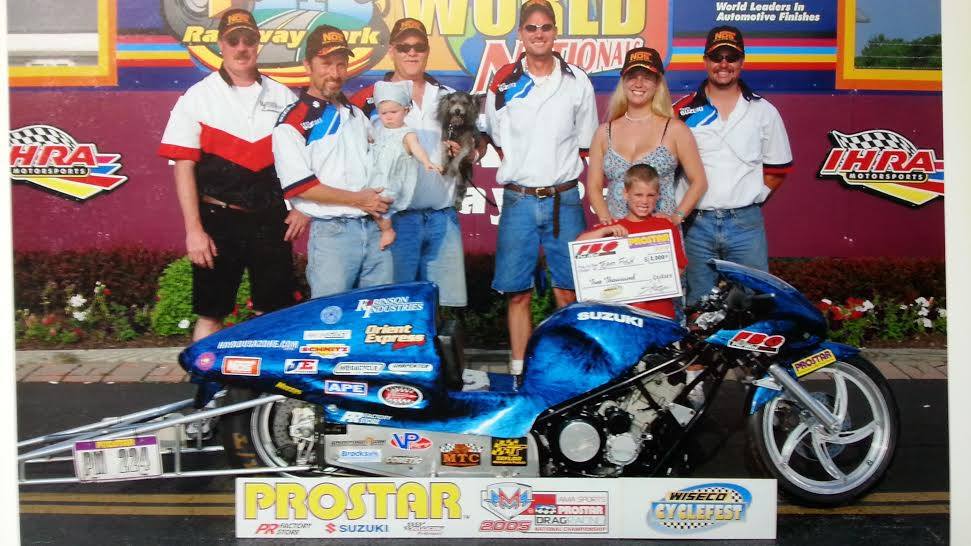 "It still means so much to me. It's something nobody can ever take away. There were a lot of people out there vying, and not just in Pro Mod. The Pro Street and Outlaw Pro Street guys were getting very close," Bush said. "We were using a very unconventional setup for Pro Mod."
His full-fledged race shop, Rob Bush Motorsports, offers everything a competitor could need from complete engine builds, to chassis setups to great deals on tires, batteries and components.

"It's all I've done for the past 20 years," Bush said. "It's evolved to the point where I have customers worldwide. I'm proud of that for sure."
It's the personal attention Bush gives the racers which he feels really sets him apart.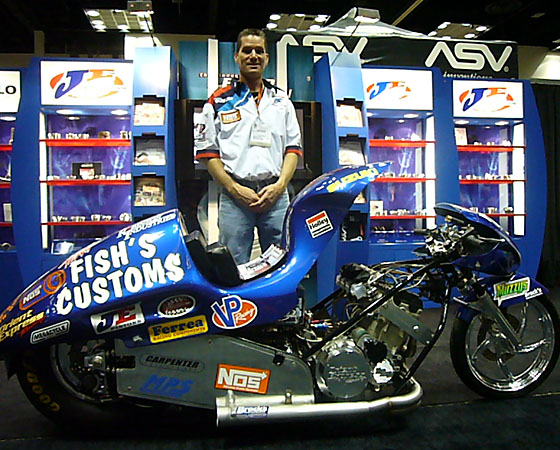 "If I see somebody struggling I walk up to them. I'm there at the racetrack and I try to help everyone I can," Bush said. "Some guys want your credit card number before they tell you anything.  I'm not like that. I get calls from guys who have had work done in other places but I still help them. Sometimes you don't make any money.  I feel I was fortunate to get a lot of great help and advice when I was younger so I want to help everyone I can."
As for Rob Bush's parts business, check out his Facebook page, where he offers super low prices on Shinko Hookup tires, EK chains, Ballistic batteries and more.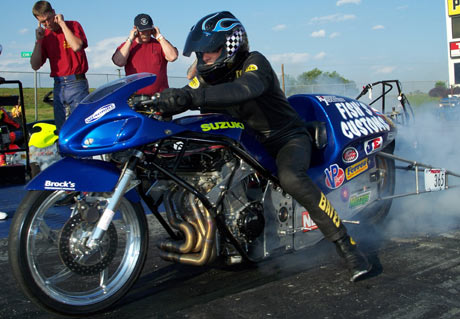 Bush was busy over the off-season working with longtime respected wheel manufacturer RC Components on a new 16-inch sport bike front wheel for the strip.
"So many of the Hayabusa guys are now running a 16-inch front wheel and they don't have a lot of options," Bush said. "RC makes some of the bets wheels out there. We made a real competitive, light weight wheel guys are going to love."
And if your RV or motorhome is in need of maintenance or repair, make sure to inquire about Fish Custom's transition into a major RV repair center,  Northeast RV and Auto.
"We had so many racers approach us about fixing their RVs we decided to go all the way with," Bush said. "If you have any issues with yours, please feel free to call."