NHRA officials announced today that Tucson Dragway, in Tucson, Ariz., has joined the NHRA Member Track Network as part of Division 7, the Pacific Division.
Located just south of Interstate 10 on the Pima County Fair Grounds, Tucson Dragway is one of the nation's most active drag racing facilities. Formerly an IHRA track, Tucson Dragway offered a full and dynamic schedule with nearly 100 events in 2015 and is looking forward to even more success in 2016 with NHRA.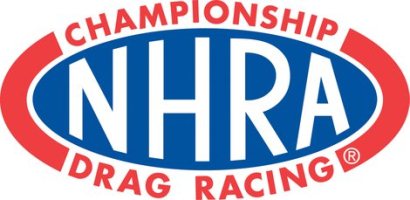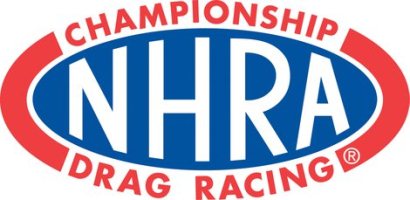 Jim Hughes, of Phoenix, is the owner-operator of Tucson Dragway. Hughes has over 40 years of experience in the performance and racing industry and even spent time behind the wheel. He started racing in the 1970s and earned multiple victories across the country, including four division titles. Most notably, he raced to the NHRA Super Comp world championship title in 2002.
Hughes' connection to Sportsman racers is one of the main reasons he has decided to bring Tucson Dragway to the NHRA Member Track Network.
"I've seen a lot of recent changes for the better with NHRA to build a stronger Sportsman racing foundation," said Hughes. "The NHRA's commitment to programs like the Summit ET series and Jr. Street series all play a big part in the future of our drag racing industry. I believe the NHRA's new direction will help build better communication with spectator and competitors across the country."
Tucson Dragway has already begun preparing for an exciting and eventful 2016 season. Recent improvements to the track include widening the staging lanes with a shoulder for easier maneuverability, grounding down the transition on the track surface and crack-sealing the shutdown area with help from Paul Polito of Tucson Asphalt.
Highlighting the 2016 season at Tucson Dragway will be the NHRA Pacific National Open Series, February 19-21. The track also offers a full complement of weekly drag racing, serving the community with Friday Night Drags, weekend Test & Tunes, Midnight Drags, the Summit Super Series, and Jr. Drag Racing.
"We are excited to have Tucson Dragway back in the NHRA Member Track family," said Mike Rice, NHRA Division 7 Director. "Jim Hughes and his team are already making improvements to the property and will be a great asset to the Pacific Division and its competitors. I'm excited to get back to this facility for our Pacific National Open Series event in February."
As an NHRA-sanctioned track, the facility will be eligible to offer racers a variety of NHRA racing opportunities, including the NHRA Summit Racing Series, the NHRA Summit Racing Jr. Drag Racing League, NHRA Jr. Street and the NHRA Drags: Street Legal Style presented by AAA. Additionally, the track has the opportunity to host NHRA's specialty events including the National DRAGSTER Challenge, NHRA Summit King of the Track, and NHRA Summit Racing Jr. Drag Racing League Challenge, where racers compete for the coveted Wally trophy.
NHRA's Division 7, the Pacific Division, features tracks from Arizona, California, Colorado, Hawaii, Nevada, New Mexico and Utah. Division 7 facilities host NHRA-sanctioned competitions throughout the year along with countless other events for the heartiest of drag racing competitors and fans. For more information including schedules, point standings and more, go to the Division 7 website: www.nhradiv7.com.
For more information on Tucson Dragway and to view Tucson Dragway's 2016 schedule, please visit www.tucsondragway.com.
Headquartered in Glendora, Calif., NHRA is the primary sanctioning body for the sport of drag racing in the United States. NHRA presents 23 national events featuring the NHRA Mello Yello Drag Racing Series, NHRA Lucas Oil Drag Racing Series and NHRA J&A Service Pro Mod Drag Racing Series. NHRA provides competition opportunities for drivers of all levels in the NHRA Summit Racing Series and the NHRA Drags: Street Legal Style presented by AAA. NHRA also offers NHRA Jr. Street for teens and the Summit Racing Jr. Drag Racing League for youth ages 5 to 17. In addition, NHRA owns and operates five racing facilities: Atlanta Dragway in Georgia; Auto-Plus Raceway at Gainesville in Florida; National Trail Raceway in Ohio; Lucas Oil Raceway at Indianapolis; and Auto Club Raceway at Pomona in Southern California. For more information, log on to NHRA.com, or visit the official NHRA pages on Facebook, YouTube and Twitter.