Trim-Tex president and former AMA/Prostar Pro Stock record holder, "7.0" Joe Koenig is quite familiar with being in a tight battle for a championship with just a few races to go.
In 2003 as a NHRA Pro Stock Motorcycle team owner, Koenig's rider Geno Scali was able to hold off a fast-charging Angelle Savoie to win the season title by a 78-point margin.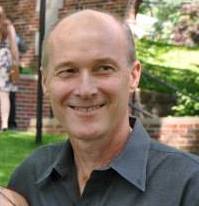 A little over a decade later, Koenig's four-wheel team finds itself in a similar situation in the IMSA Continental Tire Sports Car Challenge.
With just a pair of Grand Sport races to go, Fall Line/ Trim-Tex drivers Trent Hindman and John Edwards sit second and third in the standings, with Hindman just two points out of the lead and Edwards only 17 down.
"The situations are very different. In 2003 we were a first year team and I knew we could be competitive, but I don't think anyone saw us winning the championship. We knew we had a mountain to climb," Koenig said. " This season I hand picked a dream team. Fall Line is a proven champion and I knew putting Trent and John together would be very special. The hard work and talent has really come together. It would be extremely satisfying to win the championship."
Over 75 Trim-Tex customers will attend the next race in Austin, TX as VIP guests.
"I could not be more thrilled with the hospitality we have been able to give customers this season," Koenig said. "There is an expression "sponsor happy" and for me it's been sponsor happy from the beginning."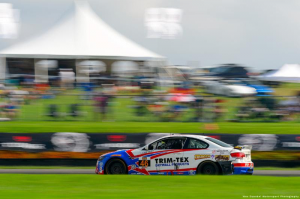 Edwards, who also drives for Rahal Letterman and factory BMW, was the youngest competitor to ever win an open wheel race at age 12. The now 23-year-old talent is very impressed with Fall Line/Trim Tex's consistency this season.
"We have had a year to remember regardless of what happens," Edwards said. "We have been competitive at every track. If we are not fighting for the win, we are fighting for the podium. Everybody should be very proud."
The team entered the last race with an 11 point lead, but electrical issues forced three pit stops and pushed the duo down in the standings.
"The fact that we are still in it shows we have taken advantage of our opportunities," Hindman said. "I have no doubt we will get the lead back. They have it for now, but we want it at the end."
A 19-year old driver who already has over a decade of experience, Hindman knows exactly what it will take to capture the coveted championship.
"It's going to be a matter of staying out of trouble. You have well over 50 cars on the track and a big speed differential. No matter what, you have to stay out of other people's problems," Hindman said. "Sometimes the car comes home with a few more dents but it's all about bringing it home in one piece."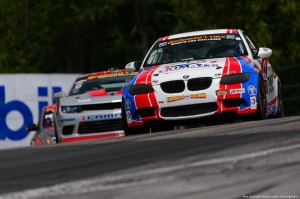 Edwards stressed the importance of approaching the final two races the same way the team has approached the others.
"We don't need to change anything we have been doing," Edwards said. "We just need to control the variables and focus on winning."
Both drivers feel poised and confident to seize the season crown.
"We have a great team and there is no reason we can't win it all," Hindman said. "Thank you to Fall Line and Trim-Tex. They are the reason we are in this spot."
Hindman even had a chance to talk a little dragbike racing with his sponsor.
"I've heard Joe tell a few Pro Stock Motorcycle stories and I'm friends with Eddie Krawiec. You have to be insane to do that,"joked the talented four-wheel racer. "Zero to 200 in a quarter mile is insane but also awesome."
The season wraps-up at Road Atlanta in Braselton, Ga., Oct. 1-3.