Nitro Circus has entered into a game-changing partnership with co-founder Travis Pastrana. With this milestone agreement, Pastrana is a fully sponsored Nitro Circus athlete and Nitro Circus now has exclusive branding rights to Pastrana's headwear and apparel. The action sports superstar will wear a Nitro Circus-branded helmet and hat at all events and public appearances. For Pastrana, this reflects his commitment to the company he created 13 years ago and its meteoric rise. It is also a seismic shift in the action sports landscape given Pastrana's 10-year association with Red Bull.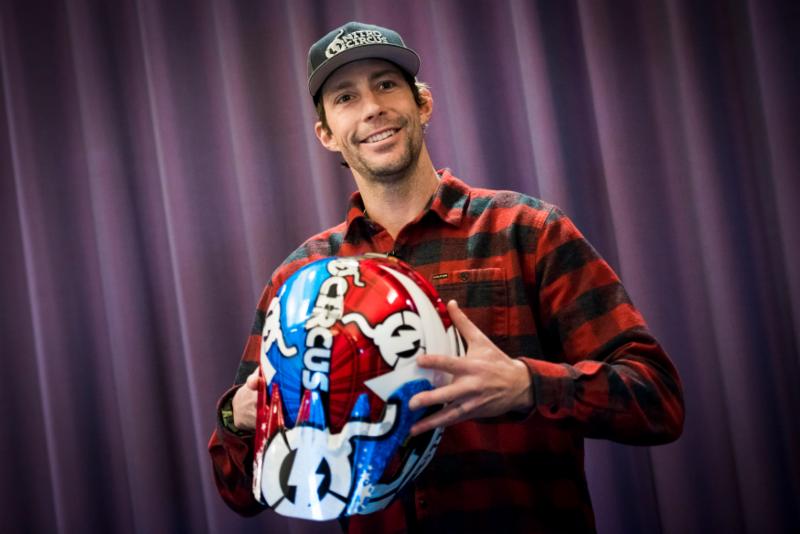 "To step back and see where Nitro Circus has come is just awesome," said Pastrana. "I want to say thank you to Red Bull. They have been incredibly supportive. But, this was a very special opportunity to build on what we've done and take it to the next level.  I'm so pumped to wear the Nitro Circus red, white and blue and am psyched about where we are headed."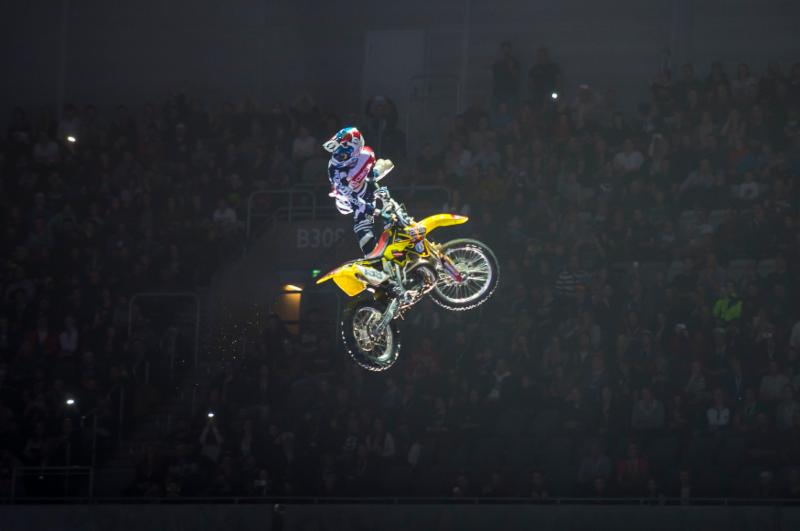 "This is another phenomenal achievement for Travis. He created something from scratch that is now recognized as the biggest and best action sports brand in the world – a tremendous accomplishment," said Michael Porra, Nitro Circus CEO and creative director. "To see Travis in his new helmet, it's like he's coming home. It gives me goose bumps to be honest."
Backstage at Stockholm's Tele2 Arena, prior to the first show of a highly anticipated world tour, fellow Nitro Circus co-founder Jeremy Rawle unveiled Pastrana's new helmet. Custom designed by Santa Barbara, California artist Chris Wood, it features Pastrana's trademark plaid interspersed with the Nitro Circus throwback word mark and pearl white stars frame both sides. As Rawle likened the event to a king receiving his new crown, Pastrana savored the moment while his Nitro Circus teammates roared in approval. To see this emotional presentation as well as footage of Pastrana leading the Nitro Circus crew in his new gear for the first time, go here.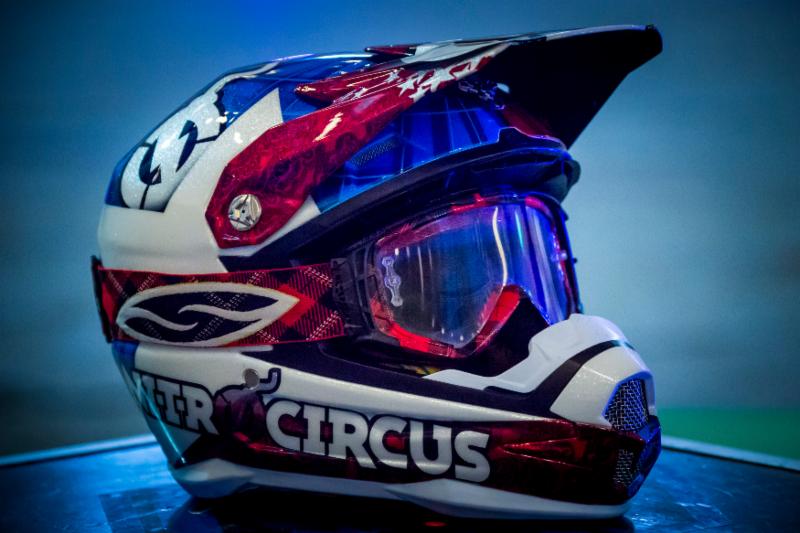 Nitro Circus' Stockholm show kicked off a huge year for the action sports entertainment collective. In the coming months, fans will feel closer than ever to all of the action as Nitro Circus will launch a new consumer products' range, including exclusive headwear and apparel designs not available at Nitro Circus Live shows. Inspired by its world-class athletes and their courageous record-breaking achievements, these street-smart and fashion-forward designs will be available at specialty retailers worldwide. "We can't wait to roll out our new consumer products' range. The headwear and apparel lines will be 100 percent in line with Nitro Circus's brand essence," said Peter Maule, global head of licensing for Nitro Circus. "We are also currently negotiating with several industry leading companies in gaming, toys and other sectors as we continue to seek new and innovative ways to partner with top tier organizations."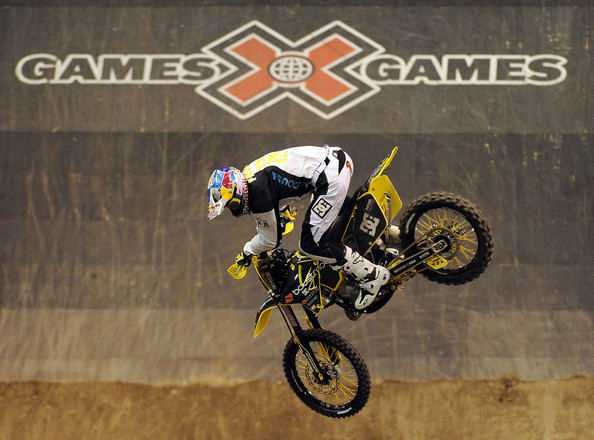 Much more is on the horizon in 2016: Nitro Circus Live will continue its European swing through February, which includes multiple shows at London's O2 Arena and Paris' AccorHotels Arena (formerly The Bercy). A return to North America will follow in April, with over 40 dates in the United States and Canada on the way. An Australian tour launches in May and more tour dates worldwide will be announced soon. The inaugural Nitro World Games, a revolutionary reinvention of action sports competition, will take over Salt Lake City's Rice-Eccles Stadium on July 16, airing live in primetime on NBC in the U.S.
For additional Nitro Circus news, exclusive behind-the-scenes content, tour updates and more, go to http://www.nitrocircus.com.  Follow Nitro Circus Live on Twitter: @nitrocircus and Facebook: www.facebook.com/NitroCircus.
About Nitro Circus:Named by Forbes magazine in 2015 as one of America's Most Promising Companies, Nitro Circus continues to position itself as the world's leading youth action sports & entertainment brand.  From humble beginnings in 2003 – with Jeremy Rawle, Gregg Godfrey and extreme sports superstar Travis Pastrana producing DVDs from a Utah garage — to a smash TV series which has aired in over 60 countries, Nitro Circus has exploded to global popularity. In 2012, Nitro Circus: The Movie 3D, featuring cast members from the hit television series, was released in cinemas worldwide. In 2015, Nitro Circus announced a partnership with NBC Sports Ventures.  The multi-year strategic alliance will feature TV specials and series programming airing nationally in the U.S. on NBC and NBCSN as well as streamed on NBC Sports Live Extra.
The TV show was transformed by current CEO and action sports industry guru Michael Porra into a must-see live event in 2010, creating the global touring phenomenon that is Nitro Circus Live. Since its inaugural Australian trek five years ago, the show has travelled the globe, obliterating box office records and cultivating a legion of diehard fans.  Nitro Circus has now rolled across five continents, blown away over two million fans and sold-out shows in the United States, Canada, Europe, Australia, New Zealand, China, Japan, the Middle East and South Africa.  After close to 100 shows globally in 2015 and a packed 2016 touring schedule visiting even more cities coming up, Nitro Circus is the world's most successful action sports touring brand.