On April Fools day, 2017, Funny Bike and Pro Mod / Pro Extreme motorcycle drag racing veteran Travis Davis of Douglas, Ga. made a run he will never forget. It certainly wasn't a joke.
Davis became the sixth racer to enter the elusive three-second zone with a run of 3.988 at 176 mph at the PDRA East Coast Nationals from Galot Motorsports Park, in Benson, N.C., Mar. 30 – Apr. 1.
The run also earned Davis his third PDRA event victory and first since 2014.
"We've been trying to get a three for a couple of years, so for it to come in the final and get us the win, well, we couldn't have scripted it any better," said Davis. "It's a big relief to finally get back in the winner's circle. We couldn't be any happier right now."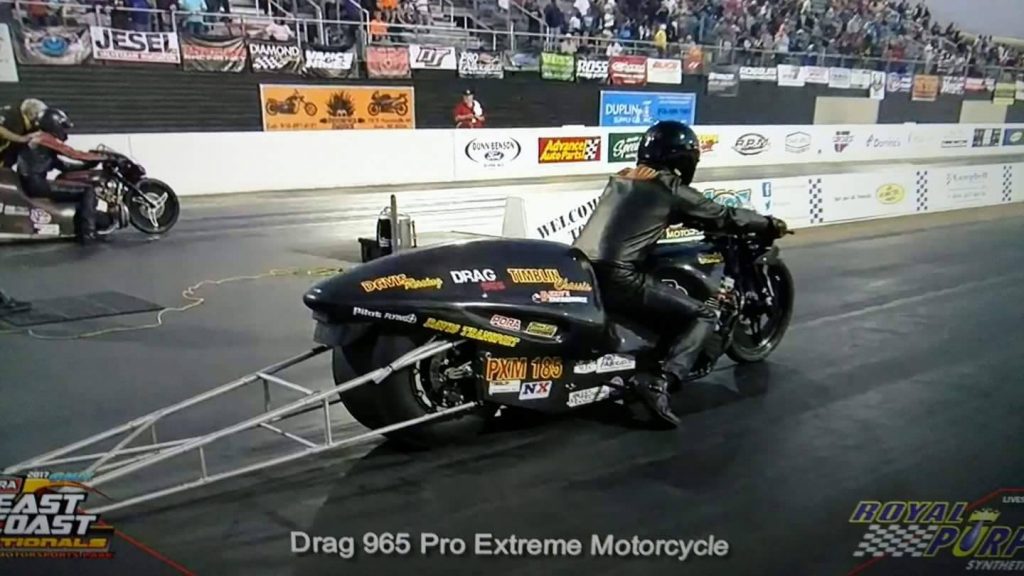 Davis joins Eric McKinney, Ashley Owens, Bill Vose, Mohammad Bourashid, and Meshal Al-saber in the three-second club.
"We just kept chipping away at it. It's really an elusive number," Davis said. "I changed up my combination and the bike responded great."
For chassis builder and longtime friend and sponsor of Davis, Walt Timblin, it brings his total of three-second Pro Mod bikes up to four.
"Walt builds a great chaissis that is capable of holding the power we put to them. It's a smooth ride. We are not leaning off the side and I can stay tucked. He makes a lot of pieces that work great," Davis said. "They sixty foot great. That's where all the E.T. comes from. We had some .989 and .990s lately. We just had to put the rest of the package together."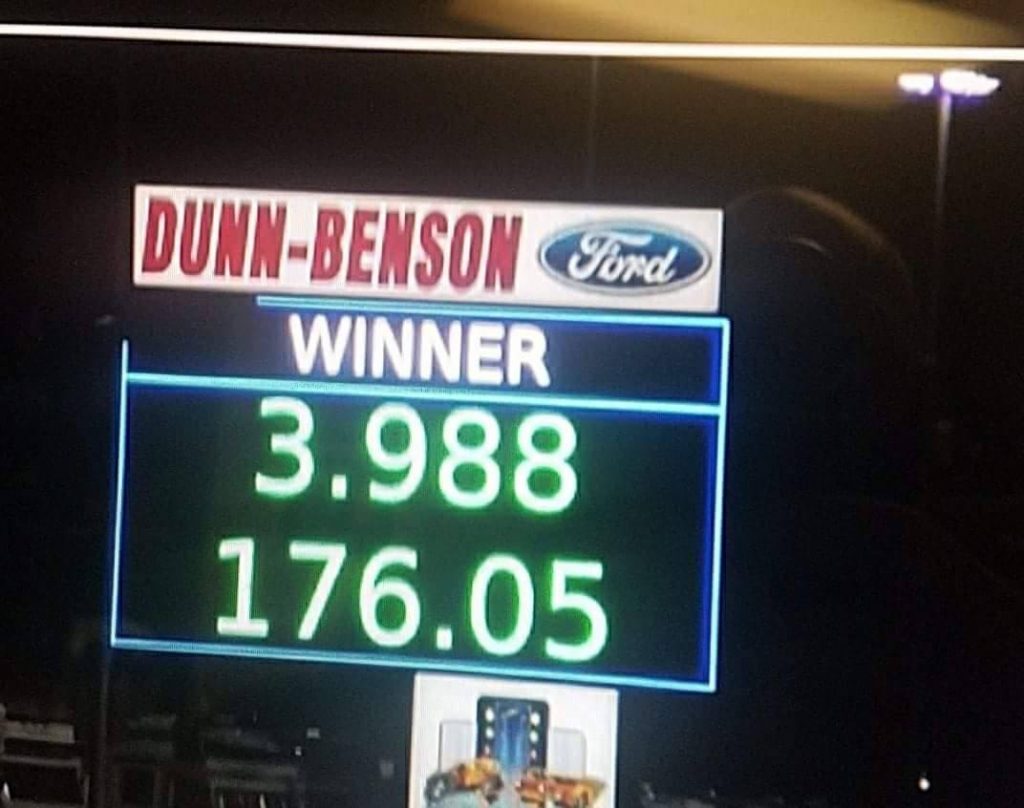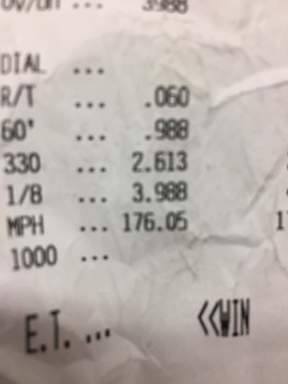 Timblin says it's an honor.
"This is what every chassis guy dreams of – to have a car or bike that sixty foots the lowest," Timblin said. "It's a dream come true for Timblin Chassis and Performance Parts."
Timblin goes back so far with the Davis family he says he used to race against Travis' father John in the 80s.
"I've been involved with Travis since he ran Funny Bike," Timblin said. "I'm very happy for his entire team and family."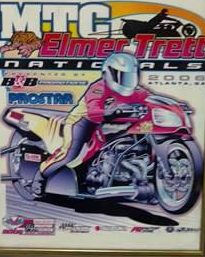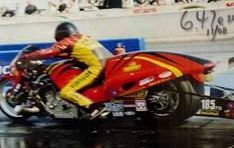 Davis still holds the ET record for Funny Bike at 6.34 in the quarter-mile. It's a number Timblin expects Davis to lower.
"We have addressed some issues with the 12-year-old bike and expect to see some 6.20s at Mancup next weekend," Timblin said.
Davis thanked Timblin Chassis, Billy Vose, Paul Gast, Perry Performance, Drag 965, Mickey Thompson and his wife and son.
The next race on the 2017 PDRA tour is the PDRA Spring Nationals, May 18-20, at Darlington Dragway in Darlington, SC.