Last season, when veteran dragbike racer Travis Davis of Douglas, Ga. dreamed of adding a PDRA Pro Extreme Motorcycle championship to his resume, he knew he would have a mountain of adversity to climb. The class has been growing increasingly competitive and unseating the dominant Eric McKinney and his staggering streak of five straight championship titles would take a herculean effort from the Timblin-chassis backed racer.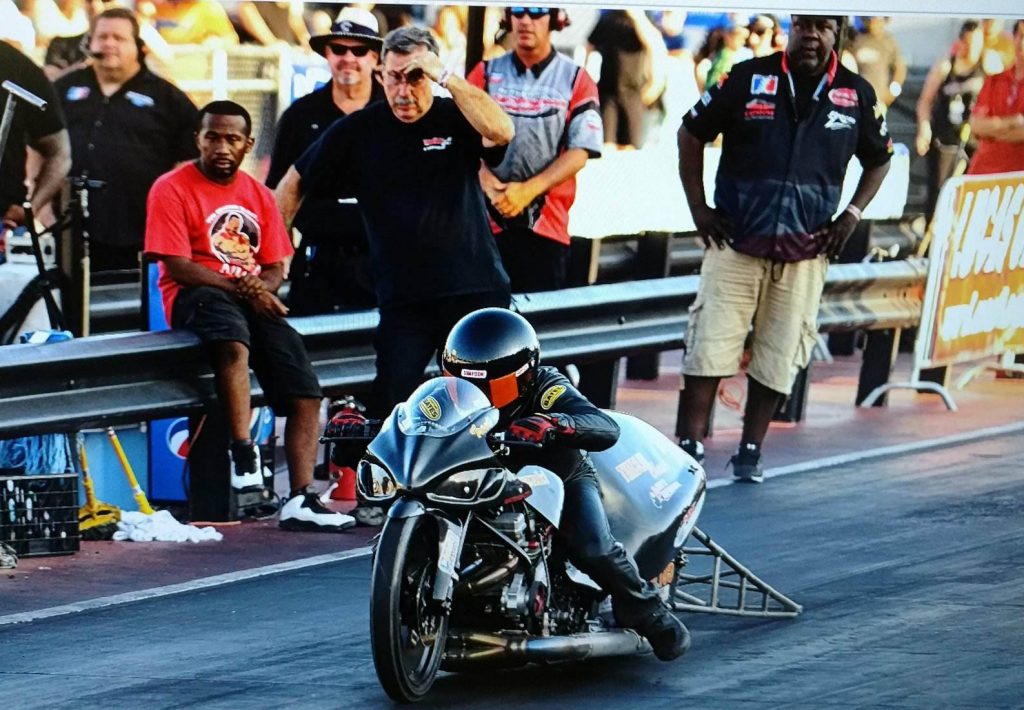 Before the season got underway, racing and life got much tougher than Davis had anticipated. His mother was diagnosed with cancer and the prognosis was bleak.
"I was devastated. I didn't know how much I was going to race this year," Davis said. "I took off work and stayed with her."
Unfortunately Davis' mother passed away in January.
The former Funny Bike champion nearly parked his bike for the season. Instead he reluctantly headed to the opening event in April in Benson, N.C. to begin taking the season the proverbial one race at a time.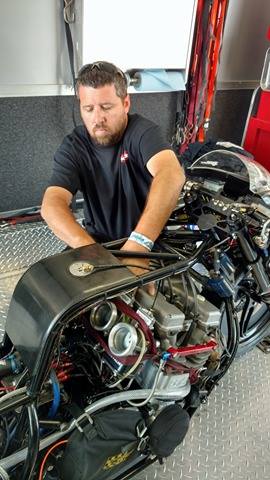 After a lackluster debut, Davis found magic and went on a remarkable four-race winning streak that helped lift him to the first PDRA championship of his career. Even sweeter for Davis, his 11-year-son Brayden Davis won a PDRA Jr. Dragster championship in his first year of competition.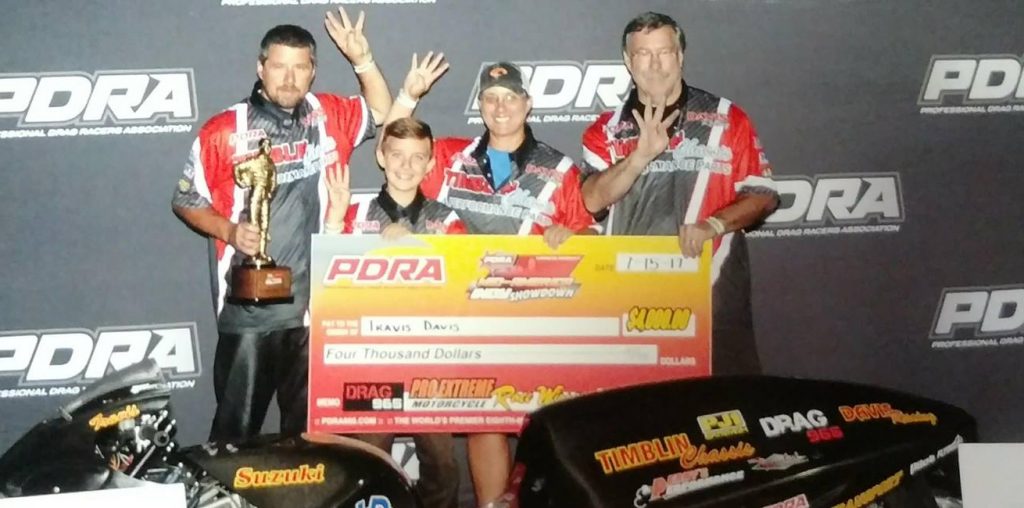 Davis dedicated the meaningful season to his mother.
"She probably had a helping hand in both of our championships," Davis said. "I thought about her all year and I really think that she was riding with me."
Davis shared some insight on how the team was able to turn its program around after the season-opening event.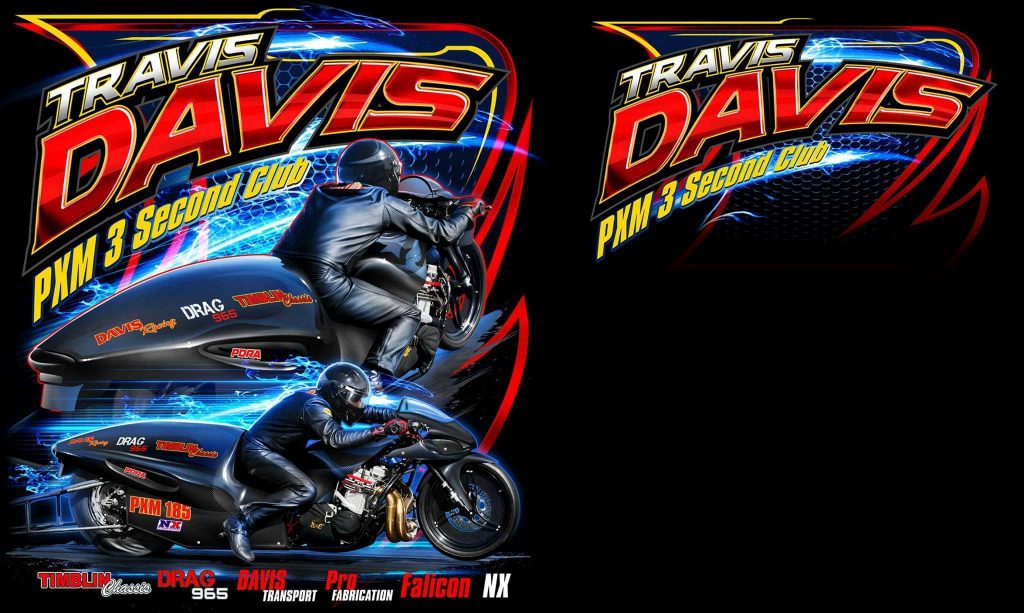 "I changed up some stuff up, like the way we tuned the bike. We also went out and did some testing. We found a combination that was working and stuck with it," Davis said. "We had our challenges. We struggled to make power in the summer and we ran into difficulties switching to C-23 fuel."
A big part of Davis' success can be attributed to his state-of-the-art Timblin chassis and hands-on assistance from Walt Timblin.
"This means the world to me to see all the hard work of Travis pay off. He has really improved his tuning skills which resulted in wins and now the championship" Timblin said. "It's a team effort with his wife Brandy by his side and me doing what I can to give him the best chassis possible."
In June, Davis and McKinney made motorcycle drag racing history with the category's first side-by-side three-second pass at the PDRA North-South Shootout from Maryland International Raceway.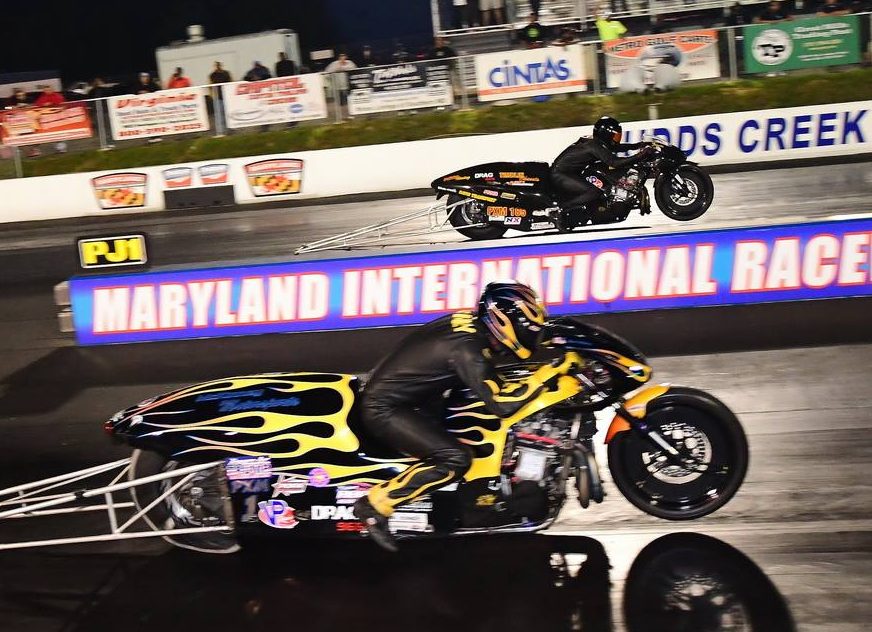 The milestone run came in the final round as Davis' 3.98 edged out defending champion McKinney's 3.99.
"I was very happy to run my first three while having running one right beside me. It is a huge accomplishment for both racers to do it side-by-side. I was glad I was on the winning end," Davis said. "The McKinney team is very tough. It's really been the Ashley Owens show for a long time. He's dominated the ADRL and PDRA as a tuner. I never even thought winning a championship would be possible because of how tough that team is."
Davis was able to keep the momentum up and was crowned with the season title at the final race, the PDRA World Finals, Oct. 22 from Virginia Motorsports Park when Terry Schweigert was able to defeat McKinney in round No. 2.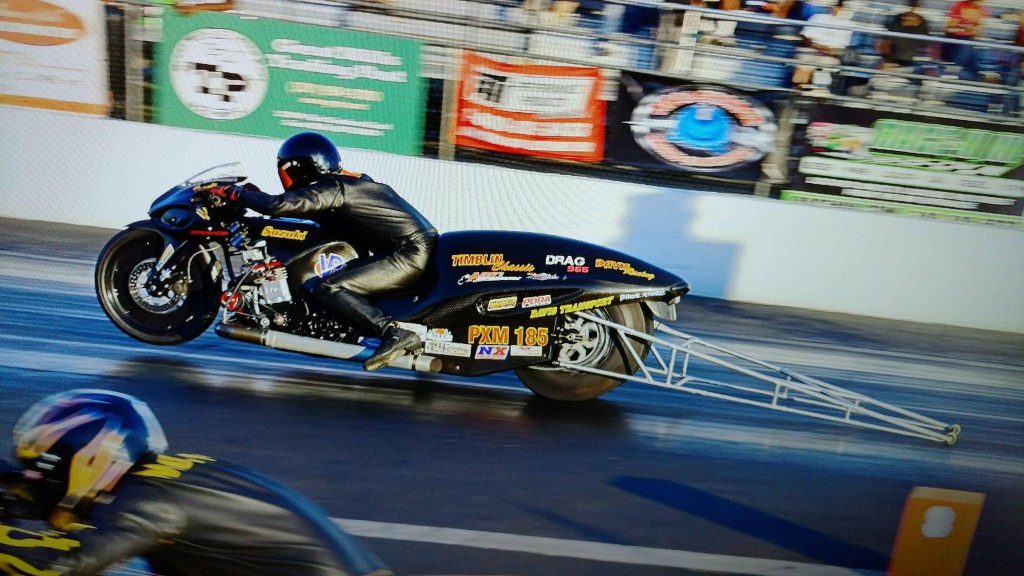 "It's been fun," Davis said. "I'd like to do it all over again next year. Just like last year we will just take one race at a time and see how it goes."
Next up for Davis, who has been racing since 1999, will be some time off to go hunting and then reload to attempt to defend his title next season.
Davis and his son will accept their PDRA trophies at the awards banquet in December.
"What is there not to like? Travis winning the championship, running multiple 3.90 passes, and five bikes out of seven ran 3.90's with Timblin Chassis," said Timblin. "Got to love it."
Davis sent a special thanks to his wife, his father, Cycle Masters, TJ's Transport, Walt Timblin, Paul Gast, MTC, Falicon, Drag 965, Shotgun Graphics, DTM, Scott McKinney and Ashley Owens of McKinney Motorsports, Billy Vose and everyone who helped him along the way.