IRG Sports + Entertainment (IRGSE), a leading promoter of sports and live entertainment experiences, announced today that Mike Dunn has been named senior consultant for the International Hot Rod Association (IHRA).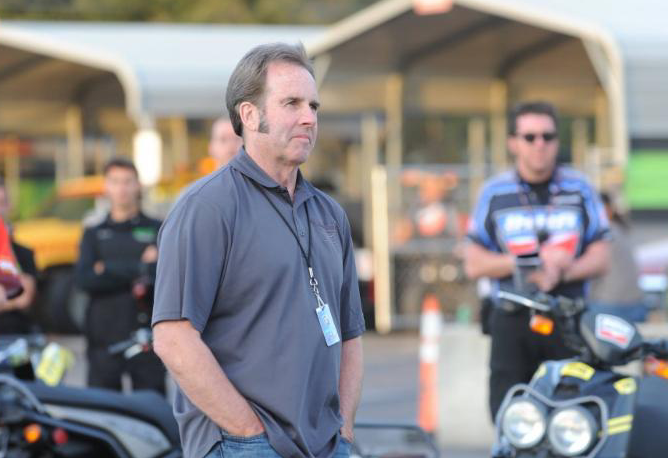 One of the most accomplished figures in drag racing, Dunn served as IHRA President from Feb. 2016 until moving to this new position. The change allows him to pursue other interests outside of the sport, while continuing to serve as a trusted advisor to IHRA management and officials with the sanctioning body recently re-affirming its commitment to grassroots, Sportsman racing.
The son of legendary racer "Big Jim" Dunn, the Southern California native is one of only four drivers to win 10 or more races in both Top Fuel dragsters and Nitro Funny Cars. After retiring as a driver with 22 national-event victories in 2002, Dunn served as a drag racing analyst for the ESPN family of networks for 15 years including his time with IHRA Summit Sportsman National Championship last season.
"After so many years of following 20-some races per year as a driver and then in television, this new opportunity gives me some time to look at different projects that I'm interested in, some with the IHRA and some outside of racing," Dunn said. "I thank IRGSE for giving me the opportunity to be IHRA President for two years and to remain as a consultant for the IHRA and IRG properties while I pursue some other opportunities."
"With his varied experience in the sport as a driver, mechanic, team owner, television analyst and executive, Mike provides the IHRA with a unique insight into the sport," IRGSE CEO Lou Partenza said. "We wish him well in his pursuit of new endeavors, but we also are happy that he has agreed to remain a valuable member of the IRGSE team."