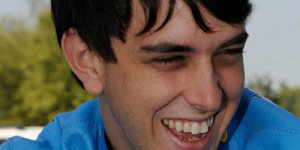 The fond memories of his Pro Stock Motorcycle championship linger, but it is time for LE Tonglet to begin his new challenge: winning consecutive Full Throttle Drag Racing Series titles.
The season's first NHRA Pro Stock Motorcycle race – the Tire Kingdom NHRA Gatornationals, March 11-13, at Gainesville, Fla. – is just a few days away. Team Tonglet – Gary and his sons, GT and LE – will be back at Gainesville Raceway, where it all began, albeit rather slowly, a year ago.
"I think we had only three or four fans come by last year who really knew who we were … and they only knew that because of GT," LE recalled. "Now they are going to be coming by because they know who I am. I like that attention. That's going to make it a lot more fun."
LE qualified 13th and lost in the first round to Hector Arana, the reigning champion. Three races later he reached his first final round and two events after that he picked up his first of five victories.
"We can't wait to get back to the track and see how we stack up against the rest of the competition," Tonglet said. "We hope to pick up (performance-wise) where we left off last year. We have to be on our A game because we are going to start with, basically, a target on our back. Everybody has been practicing over the winter, so we have to be ready.
"The competition is getting to be really tough," he continued. "It's going to be a lot more like Pro Stock car, where everybody is within a couple of hundredths (of a second) in qualifying. It's going to be fun."
The team's Nitro Fish Suzuki GSX-R will look the same, "except for the No. 1 now on it. I like seeing that 1 on the side," LE added. "We want to keep it there for another year, too."