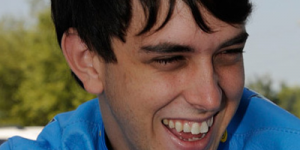 LE Tonglet took advantage of lower track temperatures on Saturday's final qualifying run to ride into the provisional No. 5 starting position for Monday's U.S. Nationals at Lucas Oil Raceway.
The thermometer hovered around 100 degrees until welcomed clouds moved in later in the day and Tonglet drove the Nitro Fish/Tonglet Racing Suzuki GSXR Pro Stock Motorcycle to an elapsed time of 6.991 seconds at 199.11 mph
He had been seventh after the day's first quarter-mile lap of 7.066 at 189.31.
"That was second-quickest run of the session and we picked up two qualifying bonus points so right now we are second in points," he said.  He was one point behind Karen Stoffer when the day began.
"We picked up our 60-foot time and we made some headway on (tuning) the motor, so all-in-all, it turned out to be a good day. The weather will be cooler Sunday and we should be able to run better" in final two sessions.