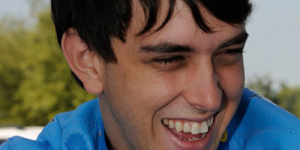 Ask any Full Throttle Drag Racing Series driver about the sport's capricious nature and the response is likely to be: There are too many things that can go wrong.
Ten cent parts malfunction as well as those worth hundreds and thousands of dollars, and they sometimes combine to produce crowd-gasping explosions. Few, however, are as recognizable as a red-light start. It is a driver's Achilles' heel … the race is over before it really began.
Nine days after seeing red in his first-round race at Houston, 2010 Pro Stock Motorcycle champion LE Tonglet is still troubled by his foul start on Sunday, May 1.
"It has been on my mind every day, every night … every minute since then," he said. "It is very hard to forget. But that's racing."
The Nitro Fish/Tonglet Racing Suzuki GSXR also was the No. 1 qualifier at that event.
"We really need to redeem ourselves," LE added. "The bike is running phenomenally right now. It's just a matter of me getting good reaction times."
His first opportunity comes Friday at Atlanta Dragway when the Summit Racing Equipment Southern Nationals begin a three-day run.
"We got a new motor in Houston and we are going to use that one to see how it runs," he said. "We tested and the numbers looked really good. I'm ready to go.
"We are excited about the Atlanta race, especially with (older brother) GT coming on the team … and we are coming off that big upset at Houston. We don't want to do that again. We are going to see if we can go some rounds."
Tonglet is fifth (116 points) after two of 10 regular season races leading to the six-race Countdown to the Championship.