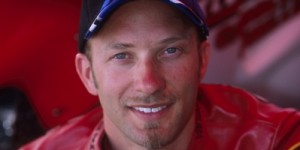 Matt Smith and his Al-Anabi Racing Buell have not had the season they wanted up to this point. Every time Smith looks to turn a corner, something jumps out and bites him.
A few weeks ago in Houston, Smith overcame the gremlins in qualifying, but on race day he went red. Knowing he needs a great race weekend, Smith is more motivated than ever for Atlanta.
"We have our work cut out for us," said Smith. "Our season has had a lot of downs so far, and we hope to turn it around starting this weekend. Our bike isn't honestly running that bad; we just have been unlucky. All of the Smith's could use a good weekend here in Atlanta. We are going to work hard to make that happen."
The 2007 NHRA Full Throttle Champion has owned his own team for a few years now, so he knows what hard work and a little bit of luck can do to turn a race team around.
Smith stands ninth in the Championship point standings and is looking to change those numbers this weekend at the 31st annual Summit Racing Equipment NHRA Southern Nationals.