In a quest for improved performance, three-time and defending Pro Nitrous Motorcycle world champion Travis Davis upgraded the engine management technology in his Timblin Chassis '18 Hayabusa over the winter. The work resulted in a career-best performance and a win for Davis, as he used a 3.995 at 175.30 to defeat championship runner-up Chris Garner-Jones and his 4.078 at 173.90 in the final round Saturday night at the PDRA East Coast Nationals presented by FuelTech.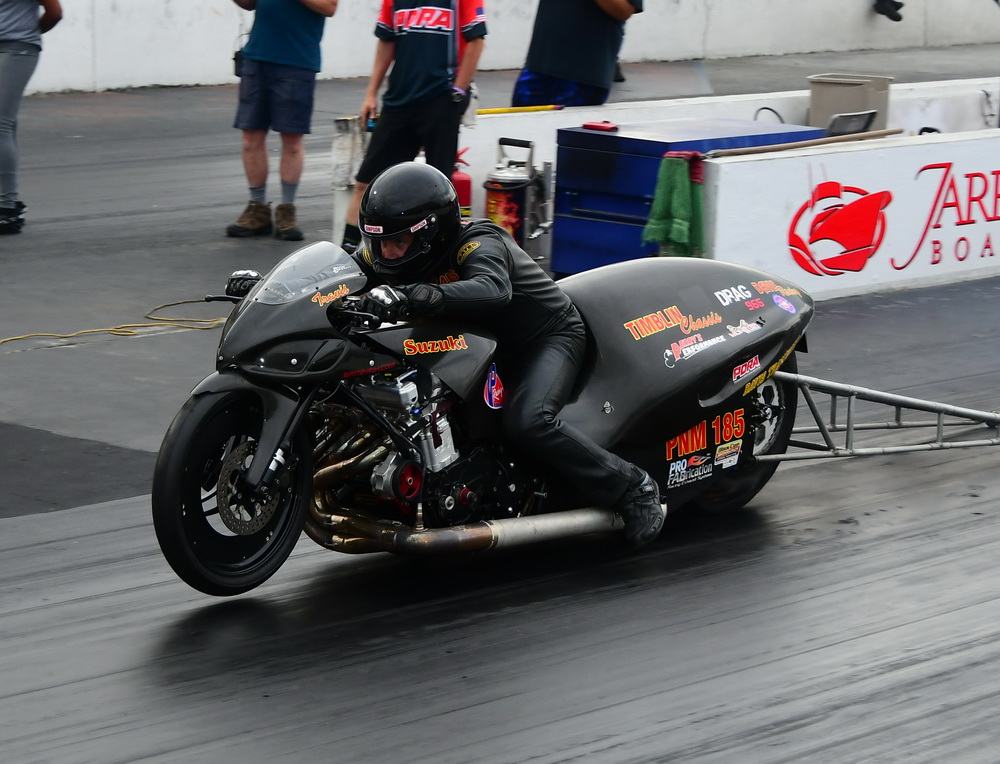 "We just kept picking at it round by round," said Davis, crediting Dan Wagner at DTM Performance, Steve Nichols with MaxxECU, and Dalton Perry at Perry's Performance for contributing to his performance, along with longtime supporters like Timblin Chassis and Monster Cylinder Heads. "We went the 3.95 [in the semifinals] and it showed that we probably could go faster, so we turned it up a little bit more and it got the tire out there. We were trying to go for the record. Being that you're that close to it, you have to just try for it. We'll try it again at the next one. We're pleased with everything."
Davis qualified No. 1 and recorded low E.T. of the first round, a 3.997 at 176.77, on a competition single. The Douglas, Georgia-based rider then improved his career-best E.T. from a 3.98 to a 3.958 at 178.71 in a semifinal victory over Brad McCoy.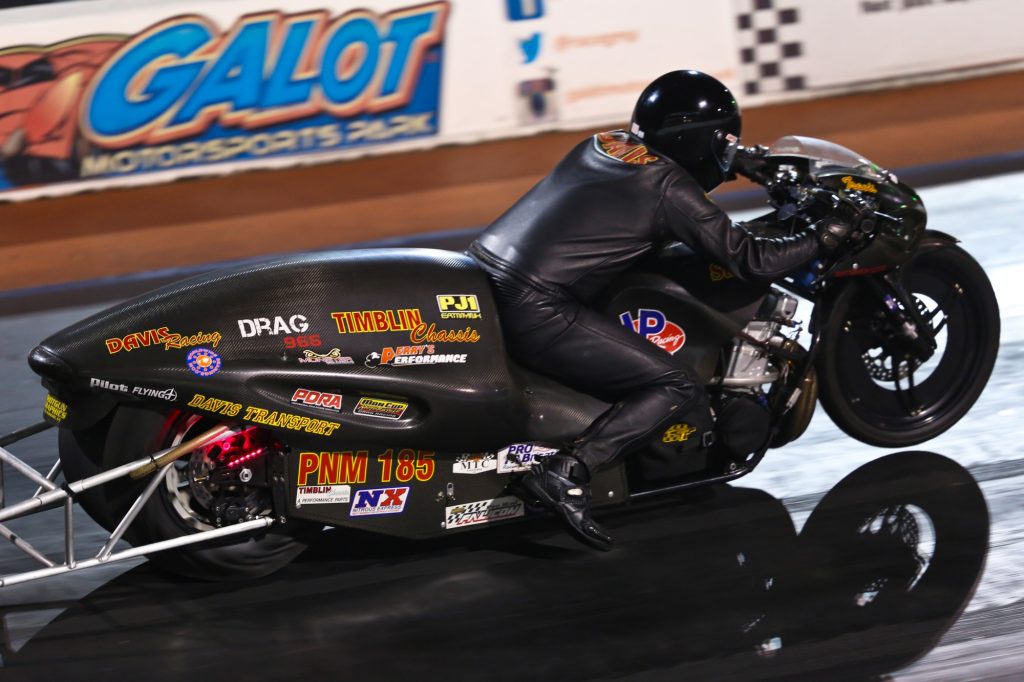 Garner-Jones qualified one spot behind Davis before riding his Jones Racing '11 Hayabusa to a 4.046 at 173.49 to beat Gerald Smith in the opening round. He stepped up to a 4.02 at 173.85 on a single in the semifinals.
The 2021 PDRA season continues at the inaugural Doorslammer Derby presented by Classic Graphix, April 29-May 1, at Beech Bend Raceway Park in Bowling Green, Ky.