The NHRA's 2019 Pro Stock Motorcycle (PSM) season didn't disappoint as the competition was fierce. In 2020, fans of the sport should be excited since this season could be the most competitive yet. Screamin' Eagle Vance & Hines Harley-Davidson rider, Andrew Hines, will be looking to defend his championship for the sixth time in his career.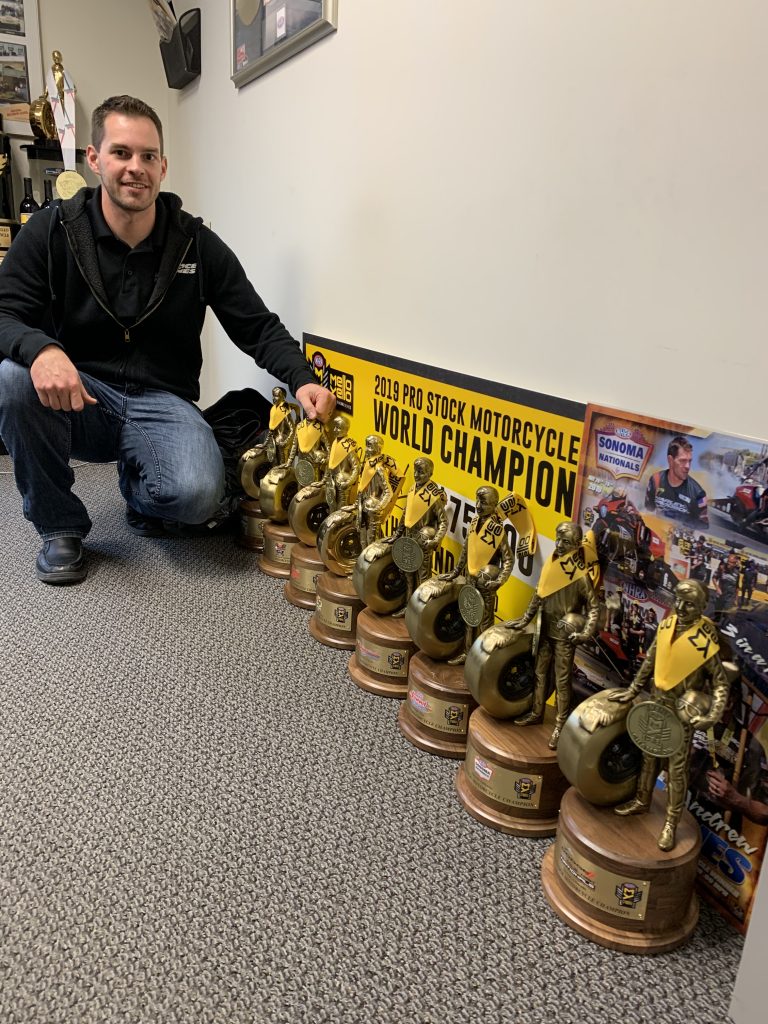 PSM riders will once again compete at 16 of the 24 events on the series. However, they will be thrown a bit of a curveball this year. For the first time in NHRA history, with the Magic Dry Organic Absorbent NHRA Northwest Nationals (in Seattle, Washington) added to their 2020 tour, Pro Stock Motorcycle will compete in all three western events.
The Mopar Express Lane NHRA Spring Nationals in Houston, as well as the NHRA Thunder Valley Nationals in Bristol, Tennessee, will be a part of the new 2020 locations.
These new sites will add to the excitement surrounding the class and should make for excellent competition. With that in mind, who should fans keep an eye on in the 2020 season?
To follow are three PSM riders to keep a close eye on this season: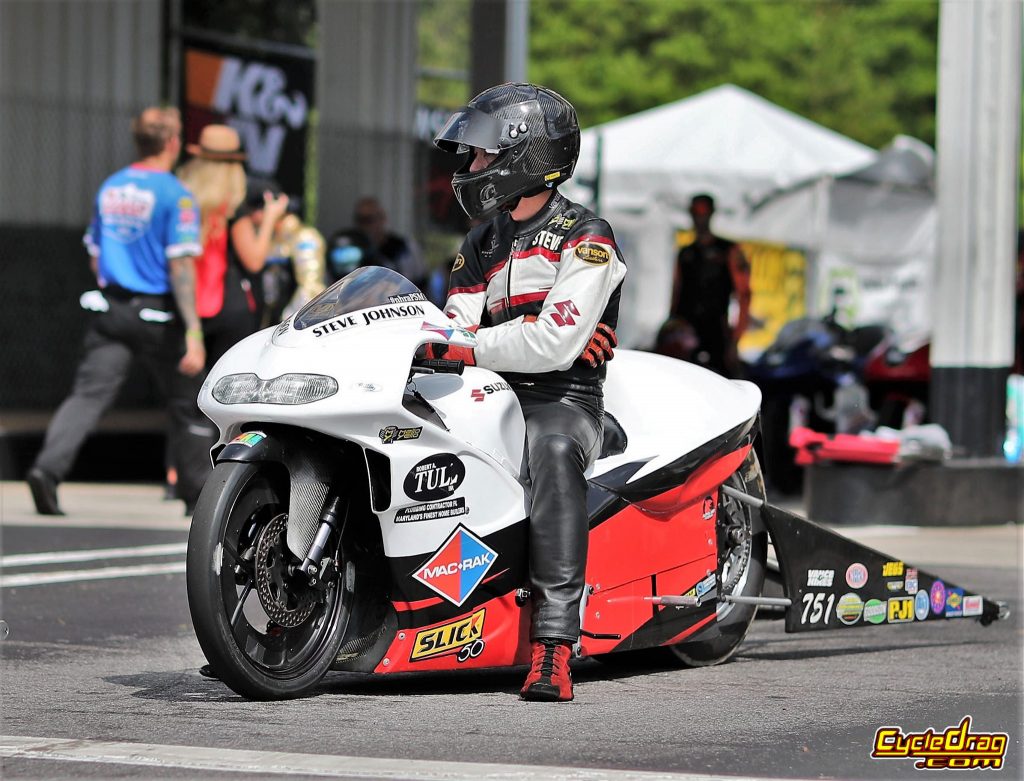 1). Steve Johnson
After coming off a 2018 season where Johnson had 11 first-round losses and a losing round win record (7-16), the beginning of 2019 wouldn't be any kinder. The six-time event winner struggled with consistency through the first six races, posting a 1-6 round win/loss record and failing to qualify for the Gatornationals.
Nevertheless, after a three-race hiatus, the California native began to improve significantly. He qualified in the Top 5 six out of the last seven races with a round win/loss record of 12-6. Johnson also made two final-round appearances and two semi-finals over that span.
After a small break, it was evident that Johnson had found a solid combination that enabled him to be competitive again. If the Steve Johnson Racing Suzuki team can carry that momentum into Week 1 of the NHRA Pro Stock Motorcycle season, he could be a strong player in the countdown to the 2020 championship.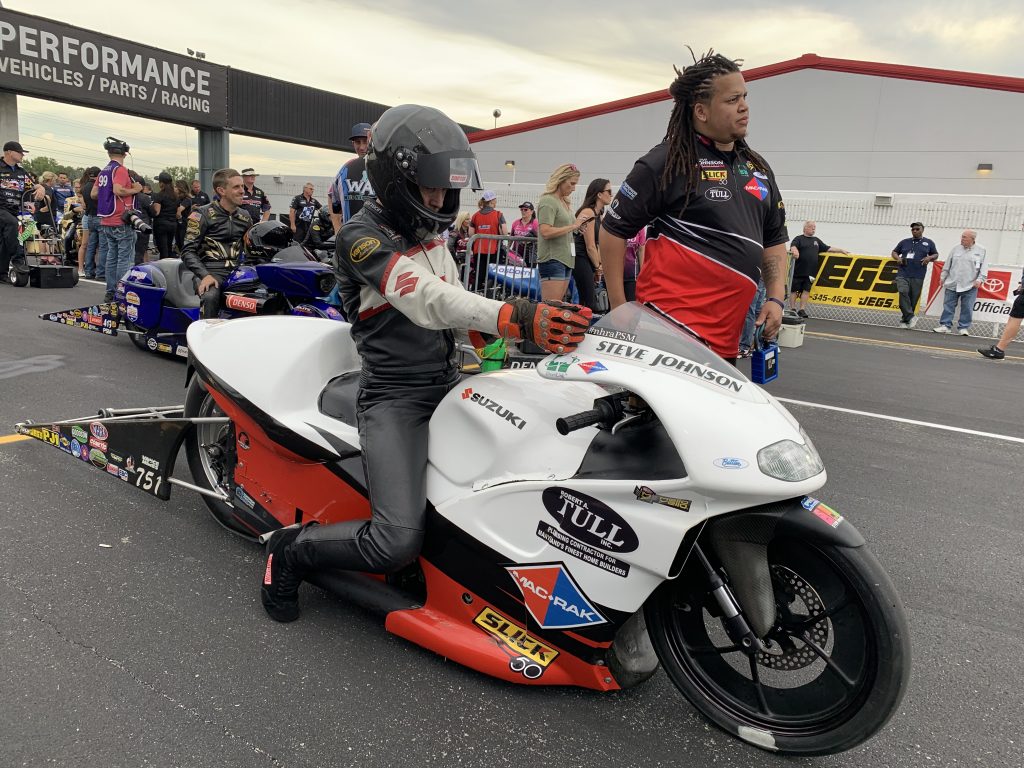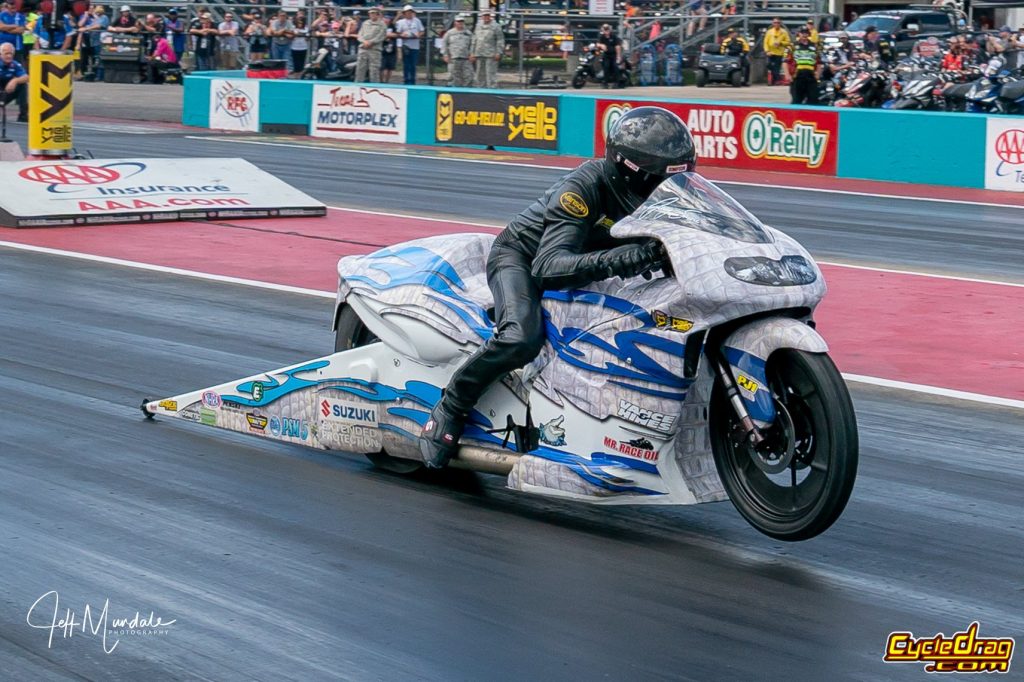 2). Jerry Savoie
If you were to describe the performance of the White Alligator Racing team over the past two seasons in one word, it would be 'consistent.' Savoie has been a major player in Pro Stock Motorcycle and has been a constant player in the race to the Championship.
Savoie only raced seven out of the 10 races needed in 2019 to qualify. He was able to solidify his spot into the six-race Countdown to the Championship by winning the last race before the U.S. Nationals in Indianapolis, Indiana.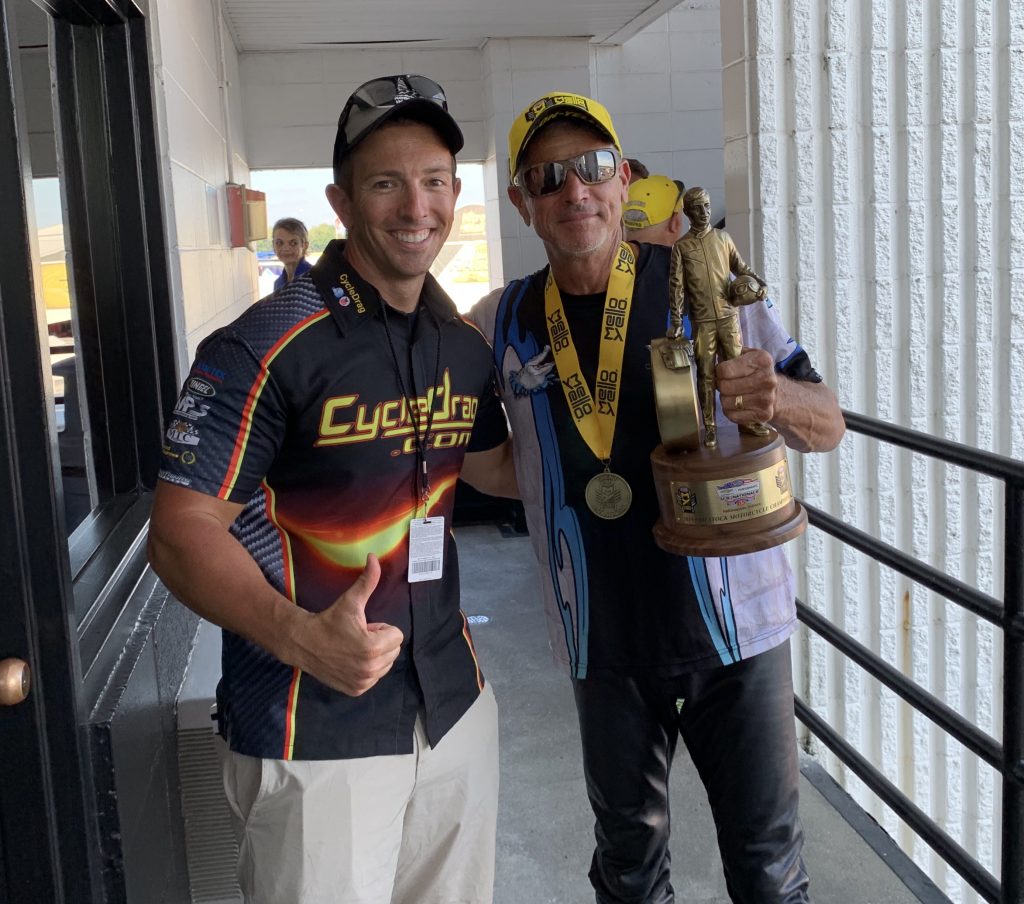 Over the past two seasons, Savoie has been competing at a high level, amassing a win/loss record of 46-25, four event wins and five runners-up finishes. Savoie was also a runner-up in the final points standings, finishing 26 behind the champion mentioned above, Andrew Hines. Savoie should be considered a major contender for the 2020 Championship.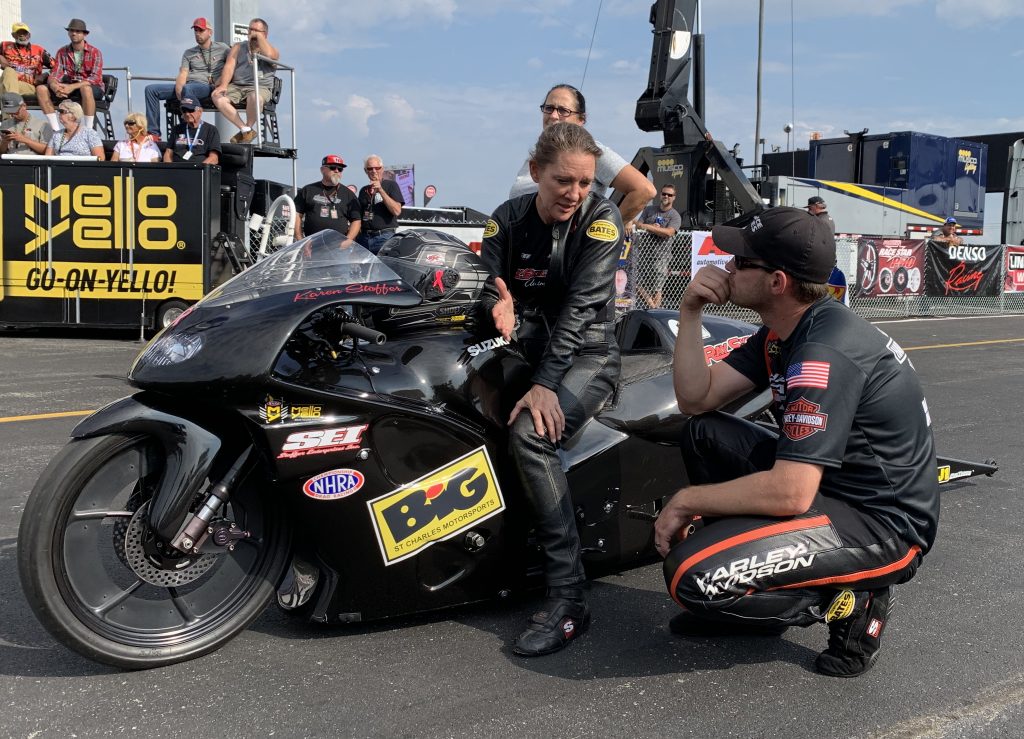 3). Karen Stoffer
Since joining Savoie's White Alligator team at the start of 2019, Stoffer has once again found her groove after a tough 2018 season. The Panorama City native will be moving into 2020 with lots of momentum.
Stoffer is more than capable of winning more races than she did last year. When one looks back at last year, one notices how things solidify week-after-week. The nine-time event winner did an outstanding job on the starting line as well as riding the bike.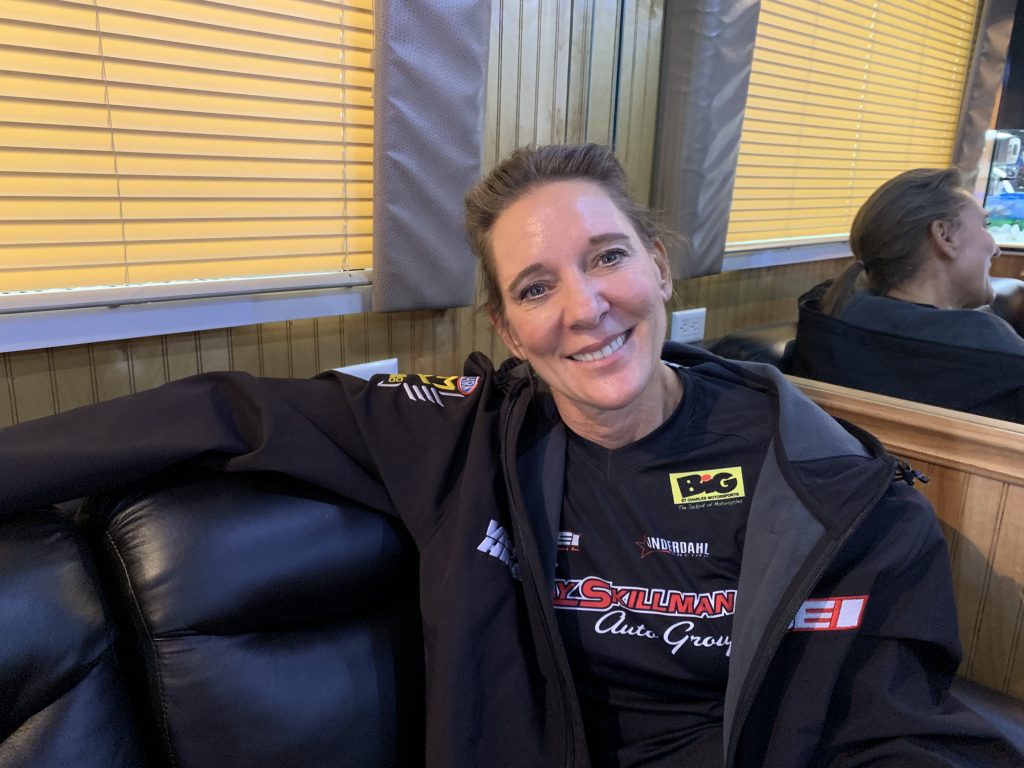 If not for a two-race stretch where Stoffer only won three of eight rounds, she may have had an opportunity to secure her first NHRA Pro Stock Motorcycle Championship. That said, another year under the White Alligator Racing umbrella will only increase the potential and the comfort level of the team as a unit.
Stoffer finished the 2019 season with a round win /loss record of 20-15 with one event win. The potential for the team in 2020 is extremely high with its best days ahead.
There are more videos on the Cycledrag Youtube channel (please subscribe here) and the Cycledrag.com Facebook page (Please like here) and more will be coming soon. Check back daily.
Article by Dujunnea Bland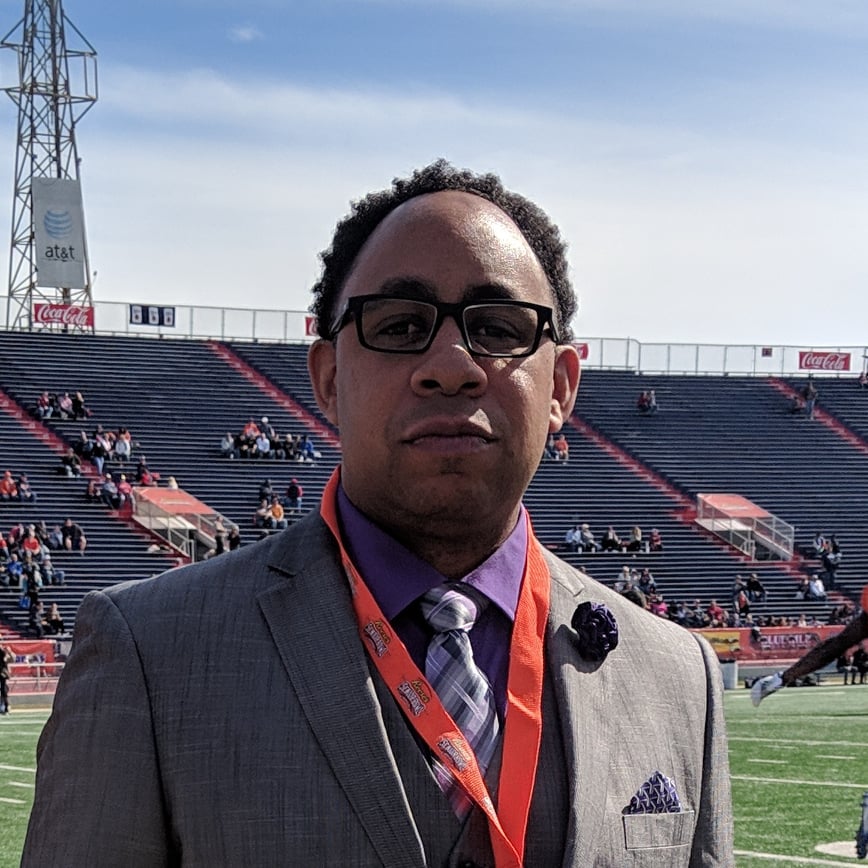 Click here to learn more about Bland.