The 2015 "Preliminary" IDBL Pro Street rules are now on http://www.mirdrag.com/temp/2015_idbl_rulebook_prostreet.pdf

All revisions from last year's rules are made in the color blue for easy reference. Anything in black is the same as 2014 rules.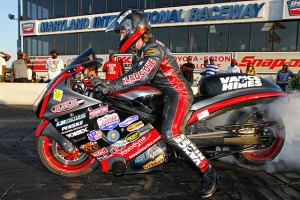 Riders have until January 23, 2015 to submit any concerns or suggestions to jmiller@racemdir.com for review. IDBL officials will review all concerns and suggestions on January 24-25, 2015, and will post the final 2015 IDBL Rulebook on January 26, 2015 on www.RaceIDBL.com
As a service to our racers this process will give our IDBL racers a chance to see revisions before they are final and a chance to voice their input. Please keep this calm and professional, and send all input to jmiller@racemdir.com or post in the forum and comments off of Facebook. Thank you everyone!
Sincerely,
Jason Miller
GM / VP: Maryland International Raceway
www.RaceMDIR.com
Promoter: International Drag Bike League
www.RaceIDBL.com
Owner / Promoter: Haltech World Cup Finals
www.importvsdomestic.com
Maryland International Raceway
27861 Budds Creek Road
Mechanicsville, MD 20659
Main: 301.884.9833 I Fax: 301.884.9878