A weekend of experimenting with different tune-ups at the O'Reilly Auto Parts Route 66 NHRA Nationals in Chicago, Ill., has prepared the Star Racing team to come out strong at their next race this weekend July 4-6 in Norwalk, Ohio.
This weekend's Summit Racing Equipment NHRA Nationals in Norwalk marks the seventh event in the 2014 NHRA Mello Yello Series Pro Stock Motorcycle season and is one of only four races left until the Countdown to the Championship begins.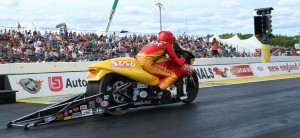 "We have great S&S engines and talented drivers; I simply missed the tune-ups on Friday and Saturday in Chicago. Fortunately, our horsepower and good driving got us in the show anyway, and we figured out what I was doing wrong in time to be ready for Sunday eliminations," Star Racing co-owner and team crew chief George Bryce said.
After some difficulty in qualifying, Star Racing drivers Michael Ray and Rookie of the Year contender Chaz Kennedy were up against challenging opponents for Sunday's first round of eliminations.
"Qualifying was basically a big experiment. We were trying new combinations, but we just couldn't get it to come together like we wanted. So for Sunday, we went back to the basics of what we know, and it worked much better," Kennedy said.

Ray was able to earn the No. 12 qualifier position with only two Saturday passes, after Friday tune-up troubles kept him out of the field. In his ninth NHRA career appearance, 20-year-old Kennedy qualified No. 13, while adapting to similar challenges with his motorcycle.
"During Friday qualifying, we had an experimental motor that we, unfortunately, didn't get good results from. It's really tough anytime you have to start over like that on Saturday when the rest of the field is two runs ahead of you," Ray said.
Ray was up against Hector Arana in round one eliminations on Sunday. Arana took the win after Ray's engine broke a rocker arm soon after he left the starting line.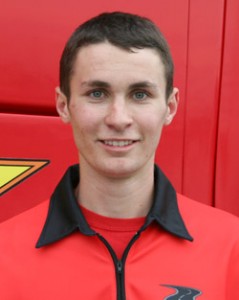 "Since I first started racing the Buells in 2007, I've never seen one break like that. As you gain more and more horsepower, though, you need to have stronger and stronger pieces to keep up. Luckily, that's all it was and it didn't destroy an engine, so that was a blessing in itself. We just put new parts in it to prepare for next weekend in Norwalk. I really want to thank S&S for their support this weekend. It says a lot for them that they had an all S&S-powered final round on Sunday for their home race," Ray said.
Kennedy got a slight advantage off the starting line against first round opponent Matt Smith. As they neared the finish, Smith passed Kennedy within the last fraction of a second to take the close win.
"I got a jump on Matt out of the gate and tried to just do the best job I could driving. I knew it was close, but I didn't know how close until I looked over at him right as we crossed the finish line and saw his win light come on. You can't be disappointed when you lose a race like that; it was so close. I think we did our jobs well, but he was just a little bit faster than us this time. We'll be ready to hit the reset button and improve for Norwalk this weekend," Kennedy said.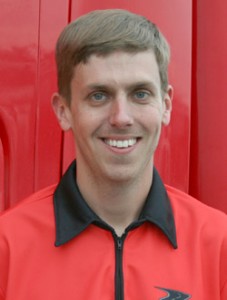 Star Racing's crew chief is also hoping that the team will get a chance at Norwalk to show the sponsors, fans, competitors, and themselves how much horsepower their S&S-powered Buells really have.
"From Saturday to Sunday, Chaz's bike picked up a tenth (of a second) and 10 mph for first round, but Matt outran him by only two-hundredths of a second. Michael left on time but had a pushrod shove through a rocker arm which caused the engine to die only 60 feet out from the starting line. We are tuned and ready for Norwalk, though. We're hoping to gain just as much improvement from this week to next as we showed from Saturday to Sunday at Chicago," Bryce said.
In the overall NHRA Mello Yello Series Pro Stock Motorcycle points standings, Ray is currently in the No. 8 position, and Kennedy is tied with Shawn Gann for the No. 11 spot.
Both Star Racing drivers also hold top 10 positions in the MiraMonte Records NHRA Pro Bike Battle points standings, which awards points based on qualifying positions at each event. Ray is currently at the No. 5 position, and Kennedy is No. 9 in this series.
ESPN2 television coverage of the Summit Racing Equipment NHRA Nationals in Norwalk, Ohio, begins with qualifying on Saturday, July 5 from 11 p.m. – 1 a.m. (EST) and final eliminations on Sunday, July 6 from 9 p.m. – 12 a.m. (EST).
The Star Racing Team would like to thank the following sponsors: Star Racing, Georgia International Raceway Park (formerly the Americus Motorsports Complex), HopUpYourHarley.com, Underground Professionals Inc. (UPI), S&S Cycle, Daytona Sensors, Worldwide Bearings, Arrow M, Jay Warner, and Uncle Hal Gottspeed Racing.
The HopUpYourHarley.com campaign represents Star Racing's state-of-the-art upgrade options for Harley-Davidson® and other Big Twin street motorcycles. Star Racing offers a full range of S&S Cycle V-Twin replacement engines for Harley-Davidson® Dyna™, Softail®, and Touring models that deliver huge increases in horsepower and torque. For 2007 and up Harley models, Star Racing has also developed a 107" Thrasher Upgrade Kit that produces 120+ horsepower while maintaining the stock appearance and reliability.
• Star Racing Online:
o HopUpYourHarley.com
o Twitter: twitter.com/StarRacingGA
o Facebook: facebook.com/StarRacingGA
o YouTube: youtube.com/StarRacing6X
Star Racing Fast Facts:
• Based in Americus, Georgia
• Six-time NHRA Pro Stock Motorcycle Championships
• 80 NHRA national event wins with 10 different riders
• Owned by George & Jackie Bryce
Michael Ray Fast Facts:
• From: New Braunfels, Texas
• Job: Harley-Davidson Motorcycle Salesman
• Years in drag racing: 12
Chaz Kennedy Fast Facts:
• Age: 20 years old
• From: Ormond Beach, Florida
• Job: Sovereign-Star Racing crew member
• Years in drag racing: 4