Star Racing is returning strong to the 2014 National Hot Rod Association (NHRA) Mello Yello Drag Racing Series with the same two racers that concluded a successful 2013 season for this Pro Stock Motorcycle (PSM) team. No. 2 PSM driver Michael Ray and 19-year-old Rookie of the Year candidate Chaz Kennedy will kick off their season with the Star Racing crew at Auto Plus Raceway in Gainesville, Fla., this weekend March 14-16 for the 45th Annual Amalie Motor Oil NHRA Gatornationals.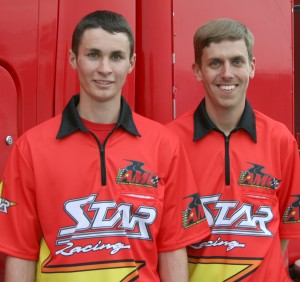 For his second full season with Star Racing, Ray will be looking to trade in his No. 2 plate for an NHRA Championship title in this increasingly competitive class. However, Ray does not feel any added pressure from being one of the leaders of the pack going into the 2014 season.
"I think we're always expected to come out and do well. I don't think there's any more pressure on me this year than my rookie year when I was just trying to qualify. I think it's going to be one of those seasons where all year everyone is always in the trenches and you always have to keep digging. The world of Pro Stock Bike is a humbling class, but I think we'll do alright and fit right in with the crowd," Ray said.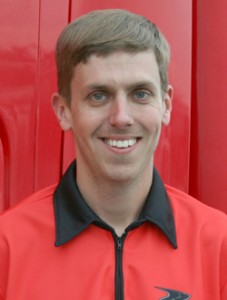 This weekend's Gatornationals will mark the fourth Pro Stock Motorcycle appearance for Ray's teammate, Chaz Kennedy, and will be the first race of his official rookie season. Throughout the 2014 NHRA Mello Yello season, Kennedy will also compete against other rookie drivers in all four professional classes to determine who will receive the 2014 Automobile Club of Southern California Road to the Future Award, which is chosen by leading motorsports journalists.
"My first three races last season were really just to get me familiar with the motorcycle. Now that I feel comfortable on the bike, I feel really confident about this season and that we're going to have a really good outcome. We are equal – if not better – than the other teams in the class, but it's really stiff competition, which is what I love that about this sport," Kennedy said.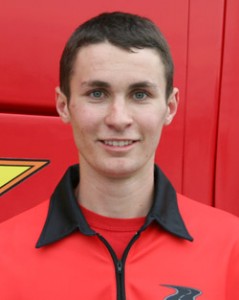 The Star Racing team announced during the off-season that their three-year sponsor and supporter, Sovereign Racing, would not be able to continue their marketing relationship with the team as previously planned for 2014, due to uncertain economic conditions in Central Europe where Sovereign is based.
This surprising news sent the team scrambling to reach out to other potential marketing partners that would be interested in achieving the exposure and brand marketing that this No. 2 team and potential Rookie of the Year can provide.
"The sponsorship search hampered our program a little bit because you can only do one thing at a time. You focus all you can on finding a sponsor or you focus all you can on making more horsepower, but we had to do a little of both. Even though we've had some uncertain circumstances, it's up to me as a team leader to make everybody see that we're working really hard to increase and maintain our performance and putting ourselves in a position to win rounds. Plus, the better we run, the better our marketing partnership projects will come together," Star Racing co-owner and team crew chief George Bryce said.
"It was a little discouraging at first, but I always knew we'd pull through in the end. Everything happens for a reason, and I think it will just drive us more toward our goals and make every round that much more rewarding," Kennedy said.
Ray also took the sponsorship news in stride as he enlisted the help of friends and other supporters who want to play a part in his Championship efforts in 2014.
"We have some people (helping us this year) who don't care about being in the spotlight; they just want to see us succeed. So, that gives us an opportunity to offer something unique to that person or company that wants a big bang for their buck or someone who has never even entered this type of market demographic before. I'm not worried about it. I think we have a great product to sell," Ray said.
The Star Racing team is still seeking marketing partnerships for the 2014 season, either on an individual driver basis or for the full two-motorcycle program. These marketing opportunities can be customized to fit anyone's branding strategies, hospitality needs, sales goals, or advertising budgets. Call Jackie or Jami at Star Racing 229-924-0031 or e-mail info@StarRacing.com for more information.
Although the team is leaving opportunities open for future sponsorships this season, in the meantime they will launch their own HopUpYourHarley.com marketing campaign to promote the state-of-the-art upgrade services that Star Racing provides for Harley-Davidson® models and other V-Twin street bikes.
"We have a good team marketing package put together now with our friends that Michael Ray is bringing to the table and with Scott Smalley from UPI (Underground Professionals Inc.). We are also promoting our own business to a niche target market with our new HopUpYourHarley.com, which will be a program within itself. We will build this marketing campaign around our ability to add 50 rear wheel horsepower to your Harley," Bryce said.
Star Racing's HopUpYourHarley.com web link provides information on the company's Thrasher Upgrade Kits, full line of S&S Cycle replacement engines, dyno tuning services, and other V-Twin parts and machine shop services.
The Star Racing Team would like to thank the following sponsors: Star Racing, Georgia International Raceway Park (formerly the Americus Motorsports Complex), HopUpYourHarley.com, Underground Professionals Inc. (UPI), S&S Cycle, Daytona Sensors, Worldwide Bearings, Gainesville Harley-Davidson, Jay Warner, and Uncle Hal Gottspeed Racing.
Star Racing Fast Facts:
·         Based in Americus, Georgia
·         Six-time NHRA Pro Stock Motorcycle Championships
·         80 NHRA national event wins with 10 different riders
·         Owned by George & Jackie Bryce
Michael Ray Fast Facts:
·         From: New Braunfels, Texas
·         Job: Harley-Davidson motorcycle salesman
·         Years in drag racing: 12
Chaz Kennedy Fast Facts:
·         Age: 19 years old
·         From: Ormond Beach, Florida
·         Job: Star Racing crew member
·         Years in drag racing: 4