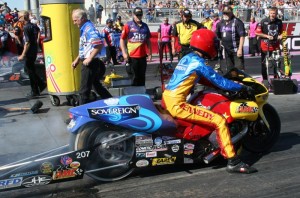 The Sovereign-Star Racing National Hot Rod Association (NHRA) Pro Stock Motorcycle team hopes to conclude their 2013 racing season in the No. 2 position in the overall points countdown following the Auto Club NHRA Finals this weekend Nov. 7-10 at Auto Club Raceway in Pomona, Calif.
After beginning the season in the No. 8 position, Michael Ray, the pilot of one of the team's two S&S-powered Buell motorcycles, will compete this weekend to hold onto the No. 2 position after the championship was clinched by Matt Smith at the last race in Las Vegas, Nev.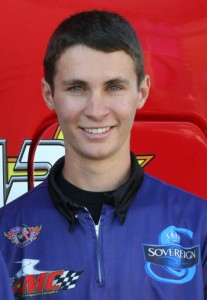 Ray's 19-year-old rookie teammate, Chaz Kennedy, is seeking his first elimination round win this weekend during his third career race in the Pro Stock Motorcycle class.
"We're already prepared. Our truck and trailer are already out West with our motorcycles and engines. Whatever we have is what we have. It's our last chance of the year to win a Wally (trophy), and we want to finish No. 2 in the points. We want Chaz to turn on a win light, and we want to go a 6.79 (Elapsed Time) or better in Pomona. We also want to finalize our plans for 2014 with our teammates," Star Racing owner and team crew chief George Bryce said.
This final race of the season and the awards ceremony on Monday always have a big impact on racers and their teams as they reflect on the past season and look forward toward future plans.
"It's an emotional weekend. It's kind of like the last week of school; you've spent all year with these people. Monday night is really emotional. You get to be recognized by all your peers. You just really try and enjoy that race because you never know what the future holds. Everybody's emotions are running really high, and everyone wants to go out on a high note. We want to stay focused and run for second (in the Championship points) and make sure that our business plan for the future is really solid, based on what we built this year," Ray said.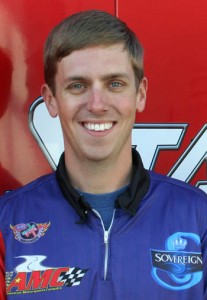 So far during his first full season racing for this team, Ray has claimed two national event wins, five additional semifinal round appearances, three No. 1 qualifying positions, low ET for the Norwalk and Reading events, and the top speed for Norwalk that also set a new track record. For the last 12 out of 15 races, Ray has also maintained a position within the top five competitors in the Pro Stock Motorcycle points standings, holding the No. 2 position for three consecutive races earlier in season.
His teammate, Kennedy, got his start with the team as a developmental driver after winning several American Motorcycle Racing Association (AMRA) Championships and attending Bryce's Pro Stock Motorcycle Drag Racing Schools. The team had originally intended for Kennedy to race their newly-built Pro Stock Suzuki at a few races this season, but plans changed when the option opened up for him to drive one of the team's Buells instead.
"My goal is to go rounds this weekend and just do the best that I possibly can to prepare for next year. I've been having a lot of fun riding. All my competitors – especially Michael (Ray) – have been really supportive, and I am very proud to be a part of this class and this team. This season has been even better than I expected," Kennedy said.
Kennedy qualified No. 13 and No. 9 at his first two races in Pro Stock Motorcycle and posted his first six-second pass at the Las Vegas event.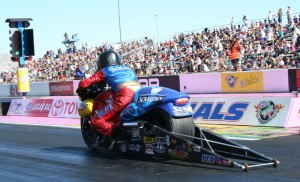 The Sovereign-Star Racing Dragbike teammates will compete this weekend Nov. 7-10 at the Auto Club NHRA Finals at Auto Club Raceway in Pomona, Calif. Television coverage for the event begins on ESPN2 with qualifying from 2 – 3 p.m. (EST) and final eliminations from 7 – 10 p.m. (EST) on Sunday, Nov. 10.
The 2013 Sovereign-Star Racing Team is a partnership between Georgia-based Star Racing and the Hungarian-based Sovereign Racing Team, the 2011 UEM European Pro Stock Bike Championship Team, owned by sugar distributor Jenõ Rujp.
The Sovereign-Star Racing Team would like to thank the following sponsors: Sovereign, Star Racing, Americus Motorsports Complex, S&S Cycle, Daytona Sensors, Worldwide Bearings, CP Pistons, Cometic Gaskets, and Uncle Hal Gottspeed Racing.