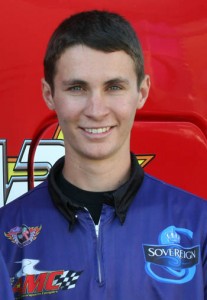 The Sovereign-Star Racing team moved one step closer in the NHRA Mello Yello Series Countdown to the Championship with Michael Ray's stellar performance that led him to the semifinal round of competition after qualifying No. 1 and setting the Pro Stock Motorcycle low ET (Elapsed Time) of the event this past weekend Oct. 4-6 at the Auto-Plus NHRA Nationals.
This event at Maple Grove Raceway in Reading, Pa., was also the Pro Stock Motorcycle debut for 19-year-old rookie Chaz Kennedy who piloted the team's other S&S Cycle-powered Buell motorcycle to the No. 13 qualifying position in his first NHRA national event.
"Michael (Ray) made some beautiful runs that were perfect data overlays. It allows us to make minute changes and see results – almost like dyno testing on the racetrack. I have a new goal now: to win two more Wallys this year. I don't want to concede the Championship with two races to go, so I won't. But we are definitely in the hunt for our best finishing position in years," Star Racing owner George Bryce said.
With only two races left in the season, Ray and Sovereign-Star Racing are currently No. 3 in the Countdown to the Championship and only two points behind second place competitor Hector Arana Jr.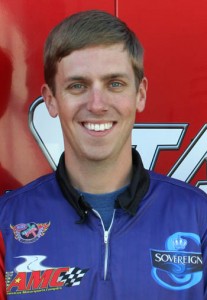 "I was really pleased with the entire performance of the team, the bike and myself this weekend. We did really well. We stuck with our plan, and our plan didn't let us down. Thanks to George (Bryce), Ken (Johnson), Chuck (Kennedy) and Andrew (Schulz), there's not a better-prepared motorcycle to go to the starting line than that one – and it shows every weekend," Ray said.
Ray claimed his third No. 1 qualifying position of the 2013 season this past weekend with a 6.857 at 193 mph. This ET was also the low of the event for Pro Stock Motorcycle. He continued to set performance numbers for the class during Sunday's elimination rounds, posting the low ETs for both first and second rounds. His Sovereign-Star Racing teammate Kennedy qualified 13th during his NHRA national event debut.
In round one, Ray ran unopposed in a 15-motorcycle field and advanced to the second round. Kennedy faced points leader Matt Smith during his first round of Pro Stock Motorcycle eliminations. Both racers left the starting line too soon, but Kennedy was just a thousandth of a second sooner. Kennedy's -.010-second red light forfeited the win to Smith's slightly better
-.009-second foul, allowing Smith to advance.
Round two's staging duel between Ray and Andrew Hines resulted in a win for Ray with his 6.960-second pass against Hines' 7.008 ET. This was also another low ET of the round for Ray.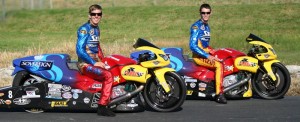 In the semifinals against Smith, Ray's focus on keeping green lights cost him a small fraction of a second that he was unable to make up on the track. Smith claimed the round win with his 6.991 ET against Ray's 7.003.
Despite the ups and downs of the weekend, the Sovereign-Star Racing team was invigorated and encouraged by the potential of their newest racer and their ongoing battle for the championship.
"Before my first pass, I was just trying to get an idea of how everything was going to go and to focus on everything George (Bryce) was telling me to do, concentrating on the target and not trying to do anything fancy. After I finished the pass, I was fist pumping and so excited! It was awesome and a lot smoother than I thought it would be. It really wasn't too hard to get comfortable on that bike; it felt like riding my old (Harley-Davidson) Destroyer, just three seconds faster," Kennedy said.
"Chaz (Kennedy) did even better than I expected. I don't know how many people in history have done better in their first race considering – and these are big considerations – that he had never ridden the motorcycle before, he had never ridden an S&S-powered Buell before, he had never entered an NHRA national event, and he did his first burnout and launch in front of everyone on a solo pass on Friday. We tried to tame the bike as much as we could for him to go 7.0s at 170 mph to learn the personality of the 370 horsepower beast that he was riding. I just wanted to make sure that I was setting the bar really high, but not too high to reach," Bryce said.
"Chaz drove the bike really well, especially for never having ridden that motorcycle. He did an excellent job driving. I think he put a lot pressure on himself to try to be perfect instead of just racing and having fun with it," Ray said.
"I really enjoyed myself and met a lot of great people just through this opportunity. I really want to thank George, Jackie (Bryce), Jenõ (Rujp) and Star Racing for this opportunity. I couldn't ask for a better deal at a better time," Kennedy said.
The 2013 Sovereign-Star Racing Team is a partnership between Georgia-based Star Racing and the Hungarian-based Sovereign Racing Team, the 2011 UEM European Pro Stock Bike Championship Team, owned by sugar distributor Jenõ Rujp.
The Sovereign-Star Racing Team would like to thank the following sponsors: Sovereign, Star Racing, Americus Motorsports Complex, S&S Cycle, Daytona Sensors, Worldwide Bearings, CP Pistons, Cometic Gaskets, and Uncle Hal Gottspeed Racing.
Star Racing Fast Facts:
·         Based in Americus, Georgia
·         Six-time NHRA Pro Stock Motorcycle Championships
·         80 NHRA national event wins with 10 different riders
·         Owned by George & Jackie Bryce
Sovereign Racing Team Fast Facts:
·         Based in Budapest, Hungary
·         2011 European Motorcycle Union (UEM) Championship Team with rider Jesper Thiel
·         Owned by Jeno Rujp
Michael Ray Fast Facts:
·         From: New Braunfels, Texas
·         Job: Harley-Davidson Motorcycle Salesman
·         Years in drag racing: 11
Chaz Kennedy Fast Facts:
·         Age: 19 years old
·         From: Ormond Beach, Florida
·         Job: Sovereign-Star Racing crew member
·         Years in drag racing: 3