2019 will be a breakthrough year for electric motorcycles—here are some two-wheel offerings from six companies for commuting, work, and play.
Electric vehicles (EVs) are grabbing headlines as offerings from Tesla, BMW, Nissan, and Chevrolet, are being joined in 2019 by a new batch EVs from Hyundai, Audi, Porsche, Jaguar, and Mercedes-Benz. With instantaneous torque from their electric motors, EVs can offer a lot of fun along with their energy efficiency. For this same reason, electrification on two-wheels can make a lot of sense.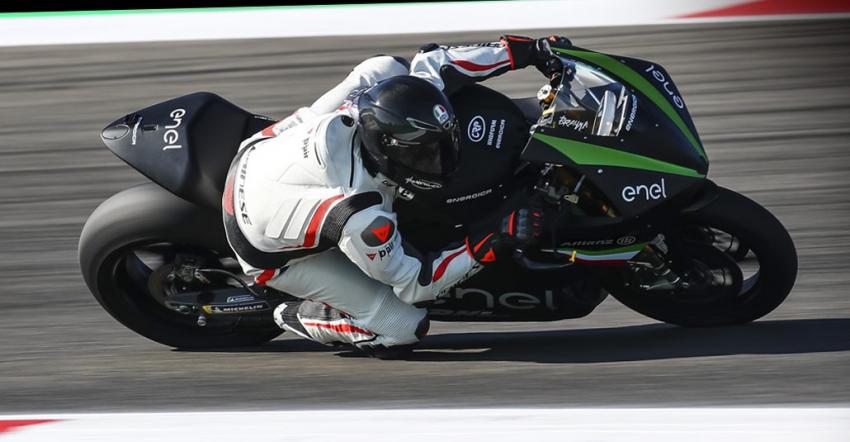 Motorcycles are used worldwide as basic transportation—a role that is less common in the US, where they are primarily a lifestyle choice, or weekend entertainment. In many parts of the world, particularly in China and Southeast Asia, electric scooters and motorcycles have begun to replace noisy, highly polluting two-stroke gasoline-powered machines. These small, often cheaply-made, electric two-wheelers have only limited appeal to American consumers.
There have been several US start-ups that have attempted to build the kind of electric motorcycles that Americans would buy. Promising companies like Brammo, Mission, and recently Alta, have failed, while Zero has managed to build a range of electric motorcycles and a dedicated following. Big-time manufacturers like BMW, Honda, Yamaha, and Ducati have teased with their electric motorcycle concepts, but seem to be waiting before jumping into the US with a mainstream battery powered offering. Only venerable Harley Davidson seems ready to make the leap.
For 2019, there are a half-dozen electric motorcycles that are, or will be, actually available to buy in the US. Each has its own personality and idiosyncrasies and all but one of them are legally able to operate on American roads. They cover a broad range of prices but they might represent the beginning of a coming wave of electrified two-wheelers.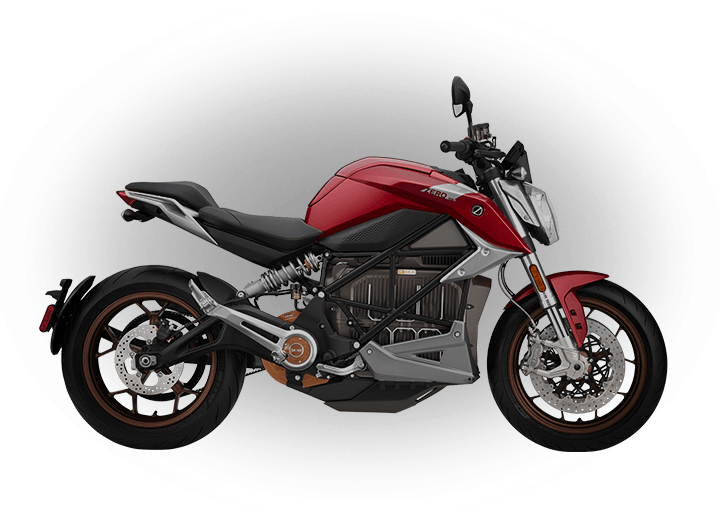 California- based Zero Motorcycles definitely has a good head start when it comes to building and selling electric motorcycles. Zero began producing its machines in 2006 and each year since then has introduced improvements and new innovations. It now has a line of five different electric motorcycles, ranging in price from $8,495 to just under $21,000.
For 2019, Zero has introduced an all new model called the SR/F. With a top speed of 124 mph, a zero-to-60-mph time in the low 3 seconds, and a range that can approach 200 miles on a charge, almost any long-time motorcycle enthusiast would find the SR/F to be a serious alternative to a gasoline-powered bike.
The SR/F has a brushless permanent magnet motor that can produce up to 82 kilowatts (110 horsepower) and 140 lb-ft of torque. The optional 14.4 kilowatt-hour (kWh) lithium ion battery can be recharged in just 1.5 hours, using an optional 6 kW integrated on-board rapid charging system. To help keep everything under control, the SR/F has anti-lock brakes and is equipped with Bosch's Motorcycle Stability Control (MSC). The MSRP for the SR/F starts at $18,995, with the premium version at an MSRP of $20,995.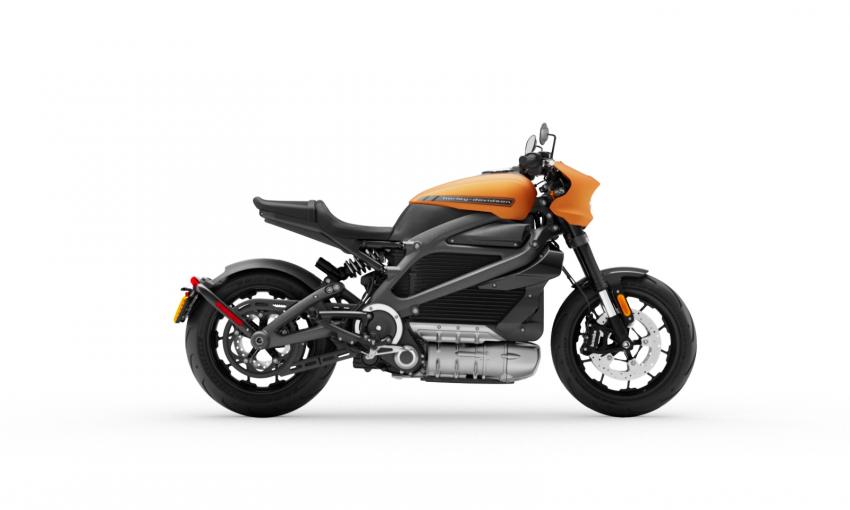 After several years of teasing, iconic American motorcycle maker Harley Davidson will launch its all-electric LiveWire model in August of 2019. HD promises a zero to 60 mph time under 3.5 seconds and a range of 110 miles for the LiveWire. Charging will be available at three levels, including from a household outlet (13 miles of range added per hour of charge), EV Level 2 (but only at the household outlet rate), or Level 3 DC Fast Charging (DCFC) that can add up to 192 miles of range per hour of charging. A variety of electronic gadgetry will be available. Pricing for the LiveWire will start at an MSRP of $29,799.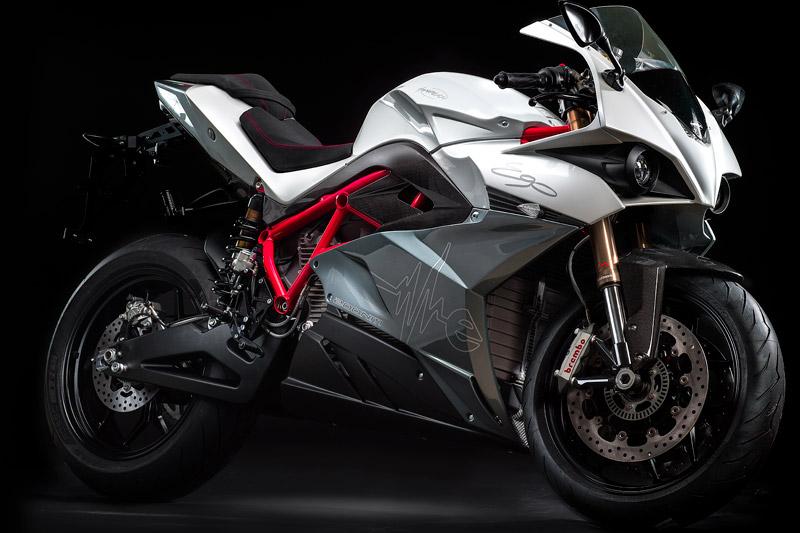 The Italian company Energica began working on electric motorcycles in 2009, basing much of their engineering on their successful auto and motorcycle racing programs. The oil-cooled, brushless, permanent magnet motor produces 107 kilowatts (145 hp) and 144 lb-ft of torque. This gives the Energica Ego a zero to 60 mph time of 3 seconds and a top speed of 150 mph. The 11.7 kW lithium polymer battery pack can be recharged to 85% in 30 minutes using DC Fast Charging, or to 100% using the on-board charger at Level 1 or 2 charging in 3.5 hours. The Ego will be the basis for the bikes used in the FIM MotoE race series which will debut in 2019. MSRP for the 2019 Energica Ego is $22,565.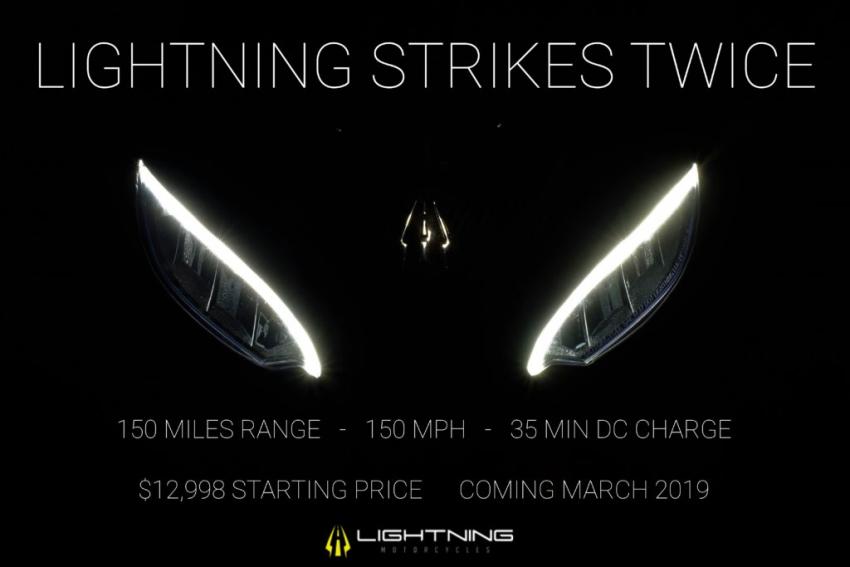 Lightning Motorcycles was started in 2009 in California. In 2011, the company built the first electric motorcycle to set a land speed record above 200 mph. The subsequent production motorcycle, the LS-218 Superbike, has a starting price tag of $38,888.
For 2019, Lightning has announced an all new bike called the Lightning Strike. With a 150-mile range, a top speed of 150 mph, 35 minute Fast DC Charging (FDCC), and an almost astoundingly affordable MSRP of $12,998, the Lightning Strike is due to be introduced in March, 2019. The company has not been forthcoming on details, and has only provided teaser photos.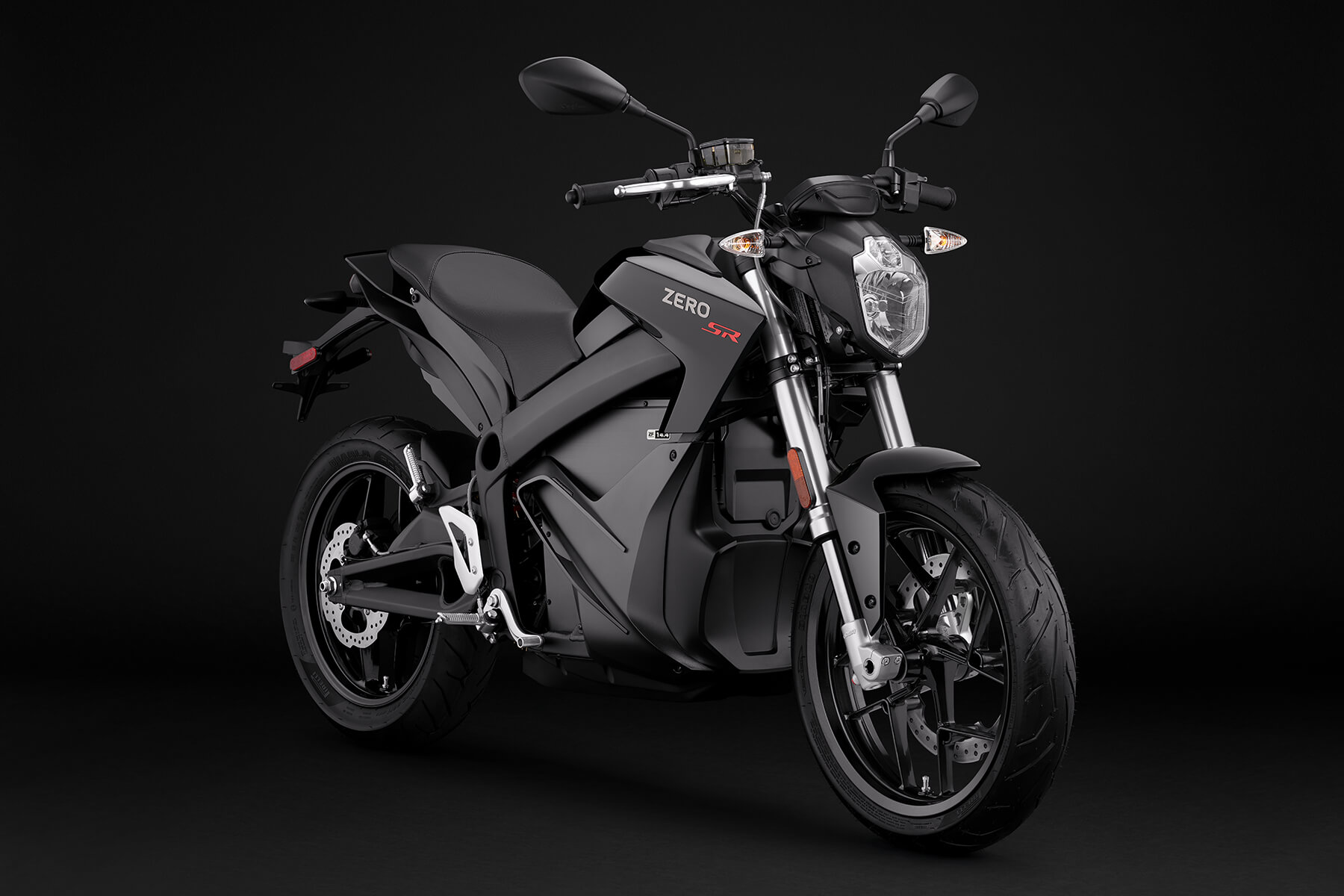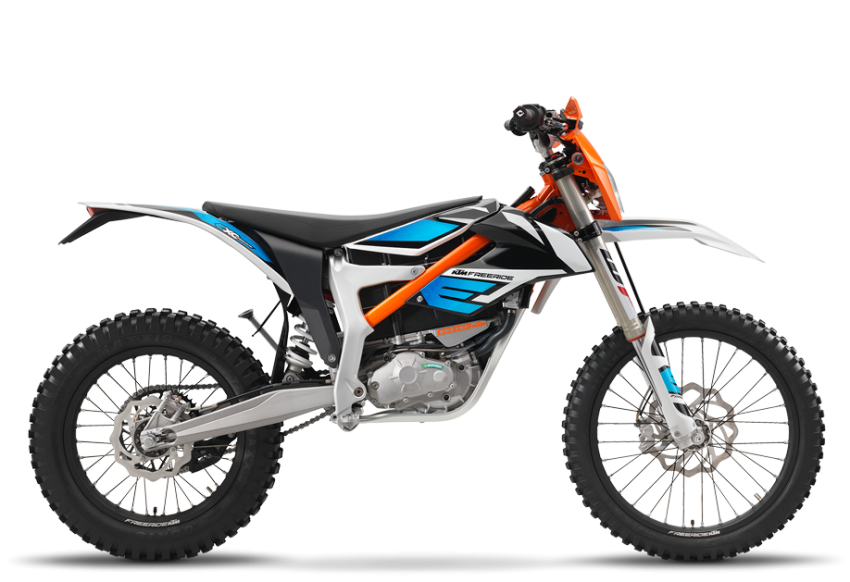 Austrian motorcycle manufacturer KTM introduced an electric version of its Freeride 250R dirt bike at the end of 2017. As an off-road play-bike or light-duty endure machine, the 3.9-kWh lithium ion battery pack is capable of powering the bike for up to 1.5 hours. The pack can be easily swapped for another, so one can be charging while the other provides fun. An external charger will recharge the pack in about 110 minutes. The motor is liquid-cooled and has a peak output of 18 kW. The 2018 MSRP of the off-road only bike was $8,299.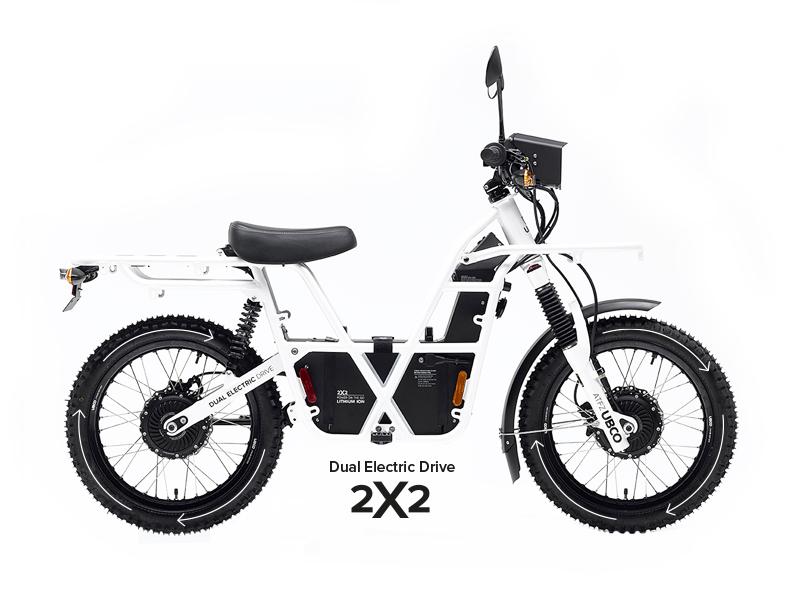 Ubco is a New Zealand-based company whose initial motorcycle offering was designed primarily for off-road farm use. With electric drive on both the front and rear wheels, the Ubco bikes possess amazing off-road traction. A version of the Ubco has now been developed with lights, horn, and Bluetooth connectivity that allows street-legal operation. With the front and rear motors each only producing 1 kw, top speed is just 31 mph, and the range about 75 miles. This gives the Ubco the equivalent on-road performance of a small gasoline moped. A small lithium ion battery pack means that the Ubco weighs just 144 pounds and allows a charging time of about 6 hours with the included off-board charger. An MSRP of $6,999 makes the unique two-wheel drive Ubco an interesting alternative for both around-town and off-road travel.
And then of course this is….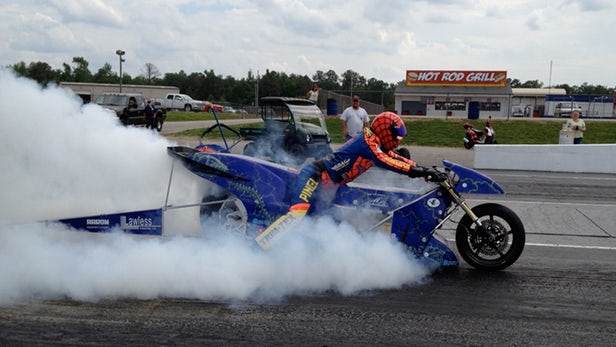 Will there be much more electric dragbike racing in our future? Read about it here
There are videos on the Cycledrag Youtube channel (please subscribe here) and the Cycledrag.com Facebook page (Please like here) and more will be coming soon. Check back daily.