National Hot Rod Association (NHRA) Pro Stock Motorcycle (PSM) racer "Flyin' Ryan" Oehler kicks off his sophomore season at the Amalie Motor Oil Gatornationals, and he can't freakin' wait! The Illinois-based racer is ready for Gainesville Raceway's Florida weather with fresh horsepower, new marketing partners, and a slimmed down attack.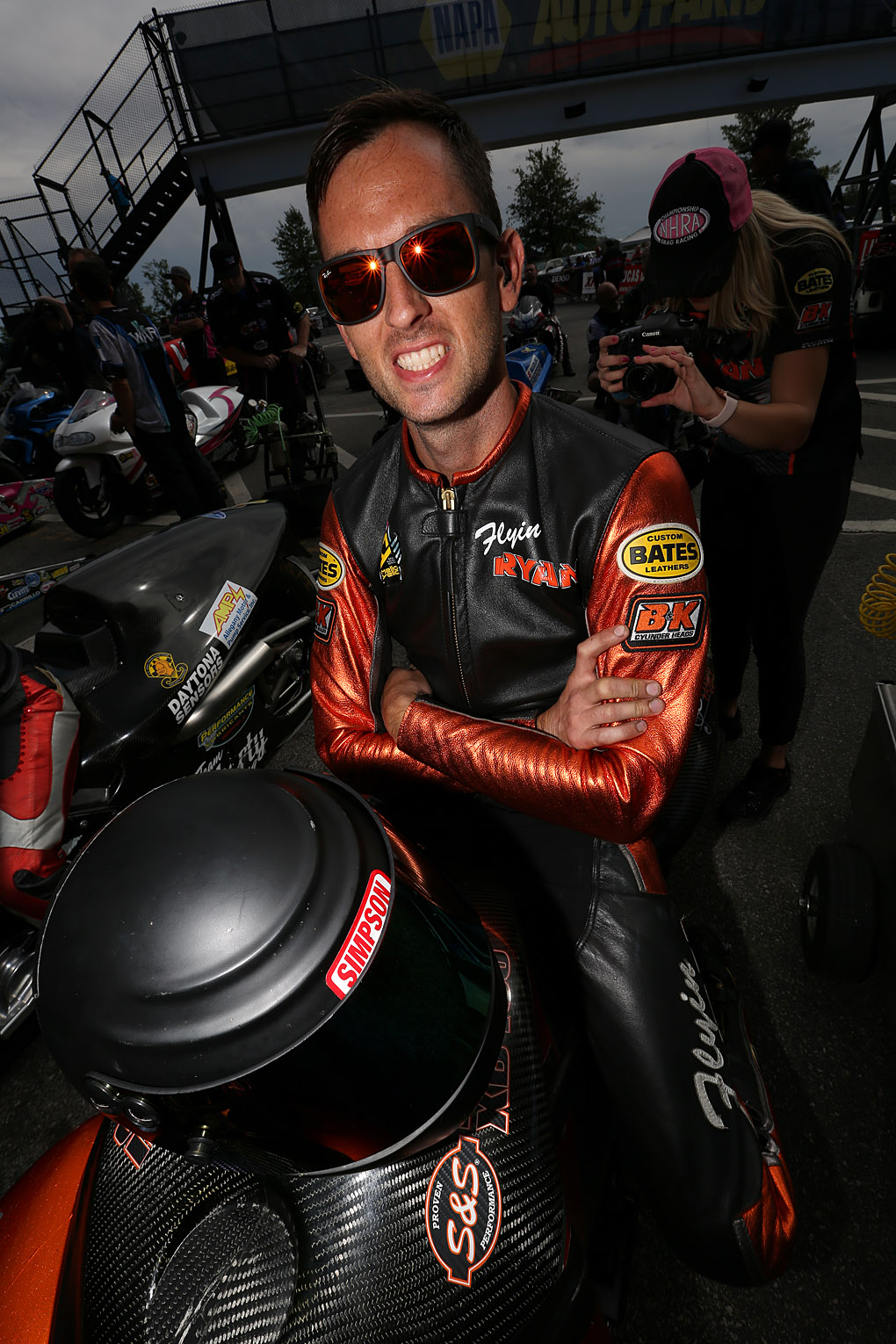 The team's new chassis dyno is up and running, and—unlike the rest of us—the S&S powered EBR has shed 7 pounds over the winter. "That's a chunk," said Oehler, who's also lost weight via the "Steve Johnson Diet"—lots of broccoli. "Steve's been my mentor all winter. We've been back and forth in a lot of drawn-out conversations." The relationship between Oehler and Johnson will continue into the season as they pit together and focus their joint attention on some common problems.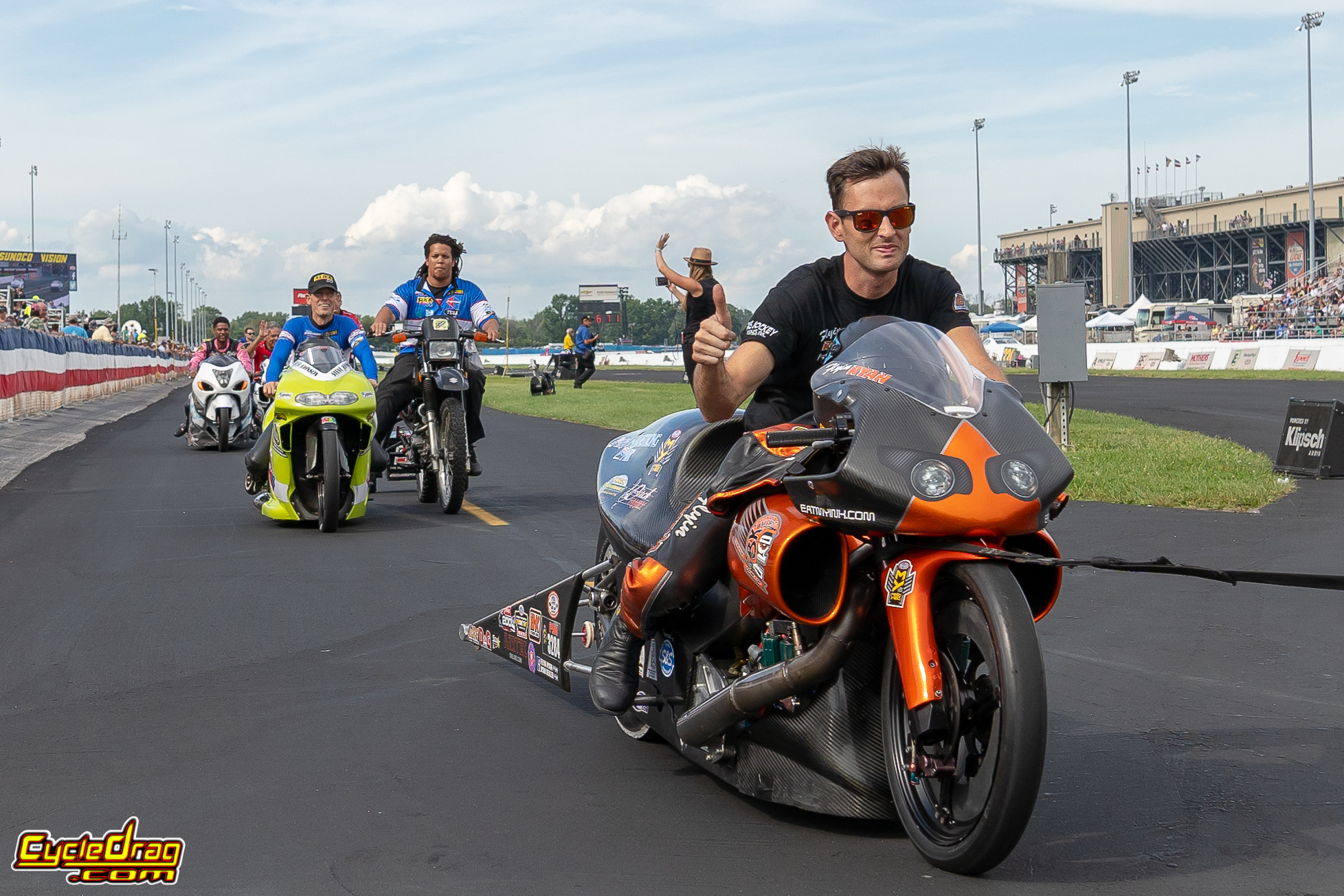 "We're workin' all the angles. Brad (Ryan's dad and engine builder "Bad" Brad Oehler) has been workin' on the engines. His primary focus—as always—is the engine development program. Our new dyno room has been his Bat Cave all winter."
The Flyin' Ryan team has entered into a development partnership with "A major player," said Ryan. "I can't really talk about it right now. The wheels have really been turning in our horsepower development program, so that's a good thing.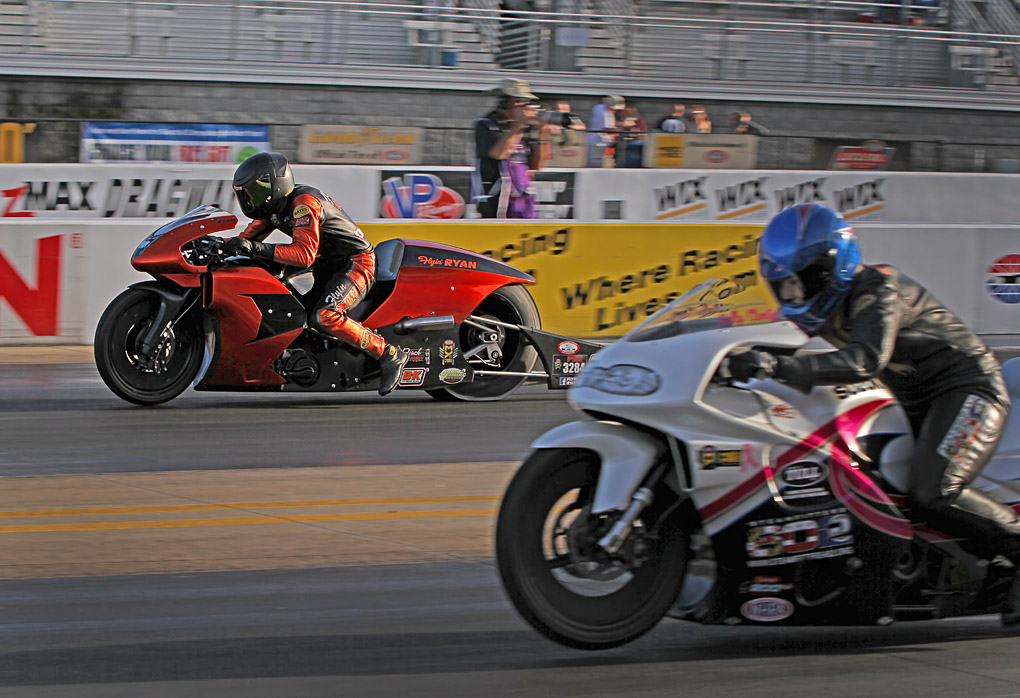 "And I've been busy on the business end of the team, working every day and making some progress."
To that end, Oehler has entered into a partnership with Bloomington-Normal, Illinois based web developer Cybernautic. "They're a major company, doing work for companies as big as Kellogg's, and it turns out they're right here in my hometown," said Oehler. "So they're building a new website for me and I'm really excited to be hooked up with them."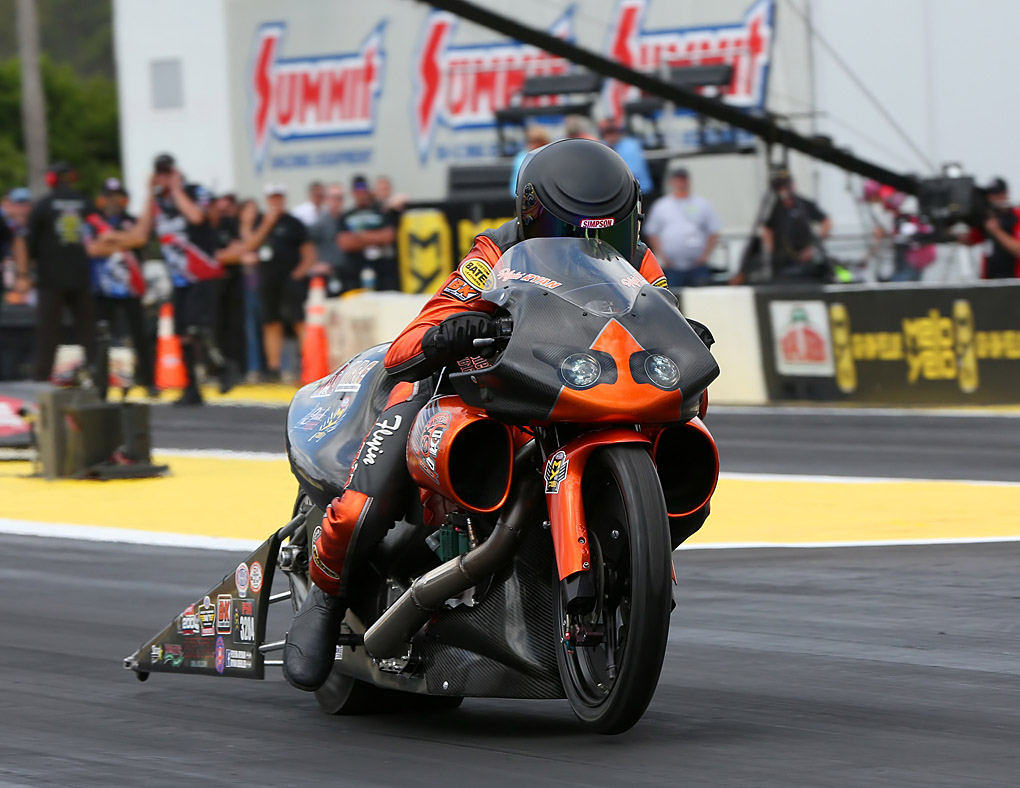 While Cybernautic specializes in moving information, Flyin' Ryan's other new partner— Over Kill Motorsports—provides race teams with luxury transportation products. Over Kill is a Florida-based company selling RV's, motorhomes, toters, race trailers, and custom golf carts.
"Over Kill is in the process of expanding to their new state of the art facility in Kingsland, Georgia, and are especially looking forward to getting back into NHRA and view this as a perfect opportunity to develop new exposure in 2019," said Oehler. "Mitch (Over Kill president Mitchell Clary) and his team will be attending the Gators and are really looking forward to it since they're just up the road, so stop by our pit and say hello to the Over Kill staff.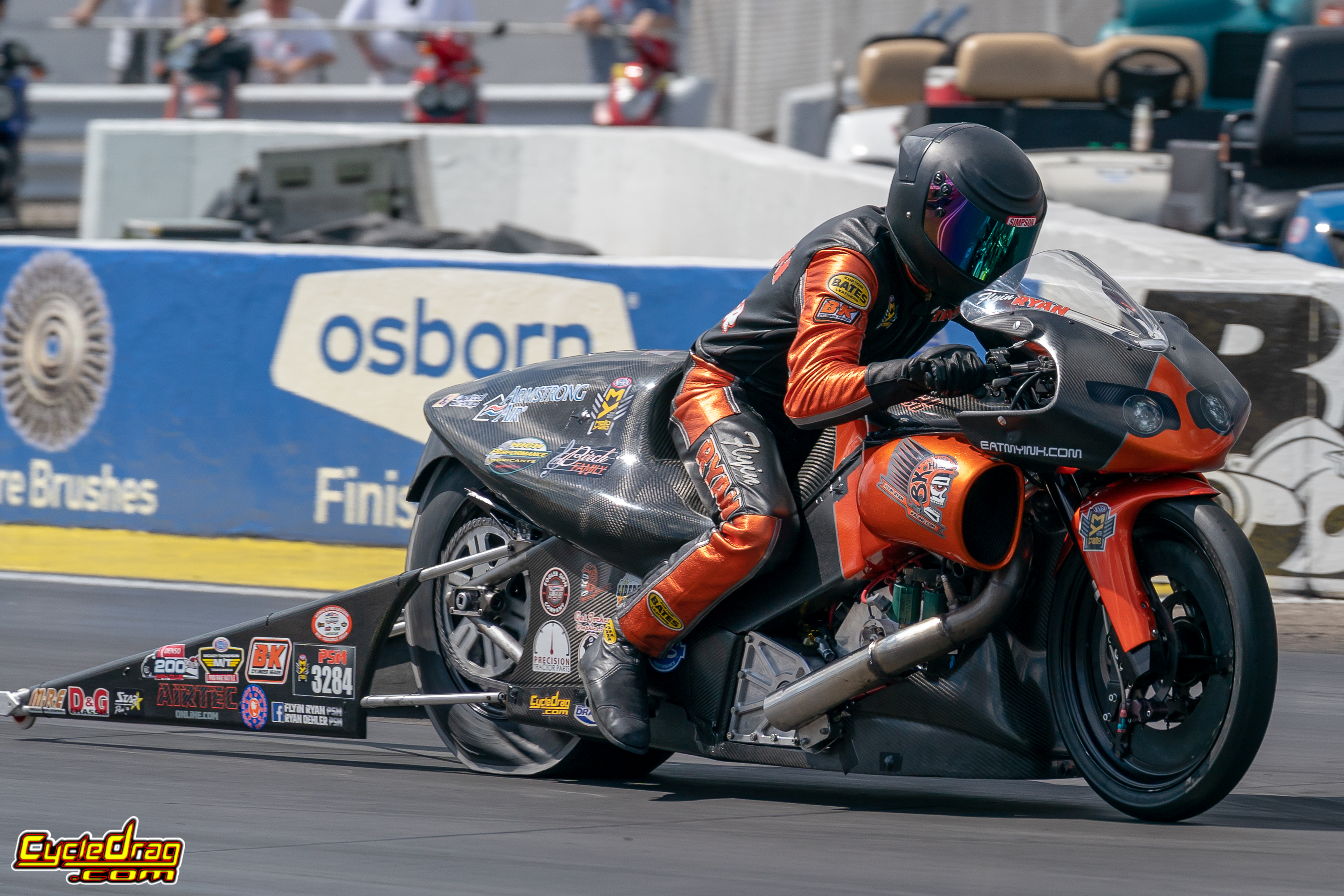 "Both of these companies can really benefit from a presence in NHRA, so it's really cool to break the ice with them.
Oehler has also picked up sponsorship for Gainesville from the Manufacturers Cup motorcycle drag racing series, AKA "Man Cup," as they work to promote their April race at nearby South Georgia Motorsports Park.
Oehler's vast portfolio of 2018 sponsors will also continue into the new year, including High Performance Lubricants, Precision Plastic Products, the Birch Family, Gas Jockey Graphics, Fogler Signs, S&S, D&G Chassis, Bates Leathers, Worldwide Bearings, and AirTec, Inc.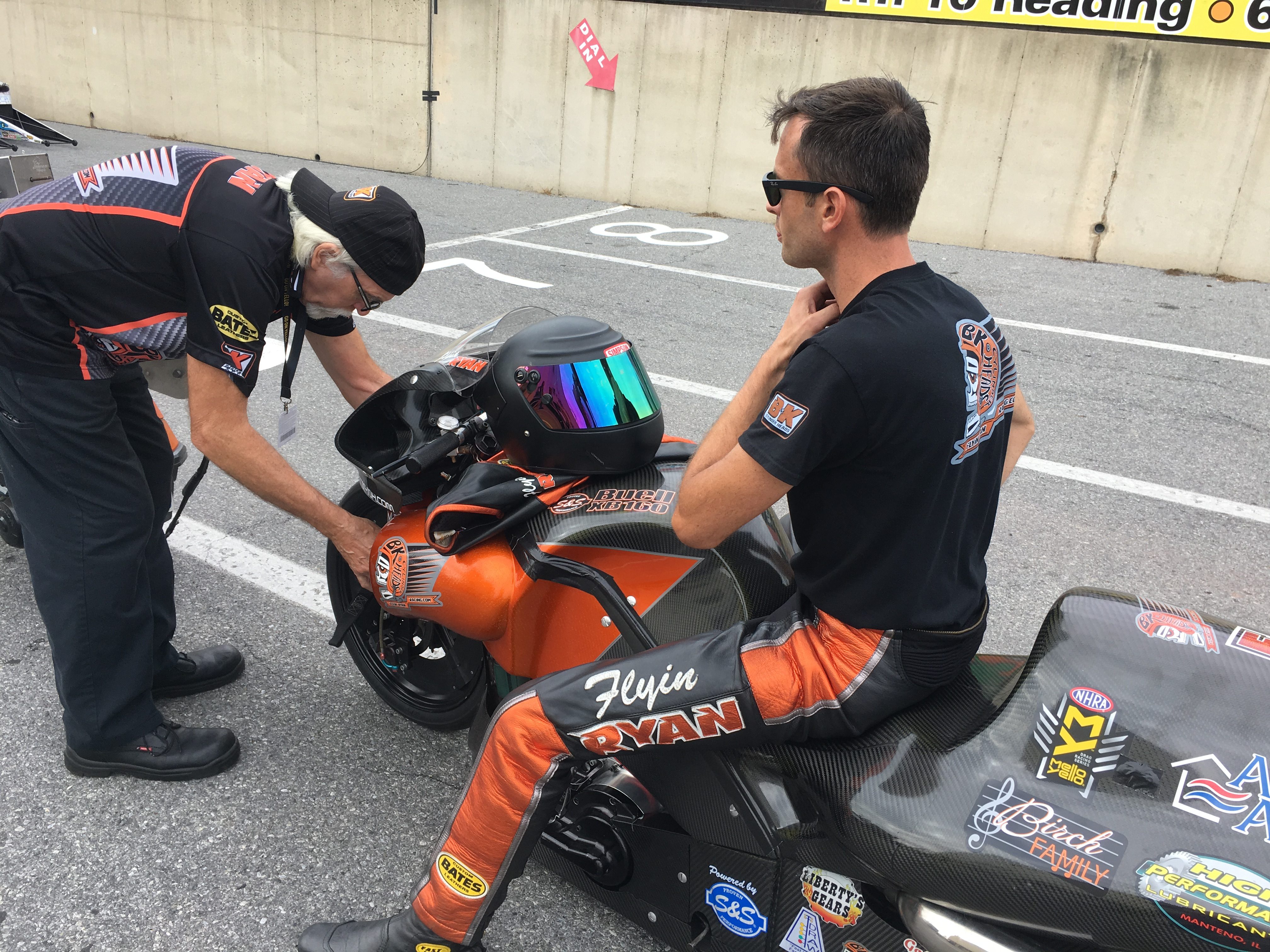 So when you see the Flyin' Ryan/B&K Cylinder Heads EBR fire up for the first time this year in the Gainesville waterbox, it will be a few pounds lighter on the scales but a few partners heavier in support. Inside that new skid-lid painted by Gun Slinger Custom Paint, Oehler knows he needs every advantage he can get to make the Championship Countdown in what is shaping up to be the most competitive season ever of NHRA PSM racing.
Fire in the hole!
Ryan Oehler thanks the Birch Family https://www.capitolgroupinc.com , Cybernautic https://www.cybernauticdesign.com , Over Kill Motorsports https://www.okmotorsports.com , Precision Plastic Products http://www.precisionlexan.com/Default.asp , Gas Jockey Graphics https://www.facebook.com/Gasjockeygraphics101/ , High Performance Lubricants http://www.hplubricants.com/wp/ , Fogler Signs https://foglersigns.com , S&S https://www.sscycle.com , Manufacturers Cup http://mancup.info , D&G Chassis http://www.dgchassis.net , Bates Leathers https://www.batesleathers.com/ , Worldwide Bearings http://www.worldwidebearings.com/ , AirTec, Inc. https://www.facebook.com/airtecinc/ , B&K Cylinder Heads and Flyin' Ryan Racing FlyinRyanRacing.com , his family and crewmen Alexander Tutt and Phil Leptich.
Follow Flyin' Ryan on Twitter: @FlyinRyanPSM
Follow Flyin' Ryan on Instagram: @flyinryanpsm
Follow Flyin' Ryan on Facebook: @FlyinRyanPSM
There are videos on the Cycledrag Youtube channel (please subscribe here) and the Cycledrag.com Facebook page (Please like here) and more will be coming soon. Check back daily.