Even though the Mickey Thompson Tires Top Fuel Harley Series is a relatively new addition to the NHRA schedule, the historical implications of racing at the upcoming 50th anniversary Amalie Oil Gatornationals has not been lost on Magic Dry Harley rider Rickey House.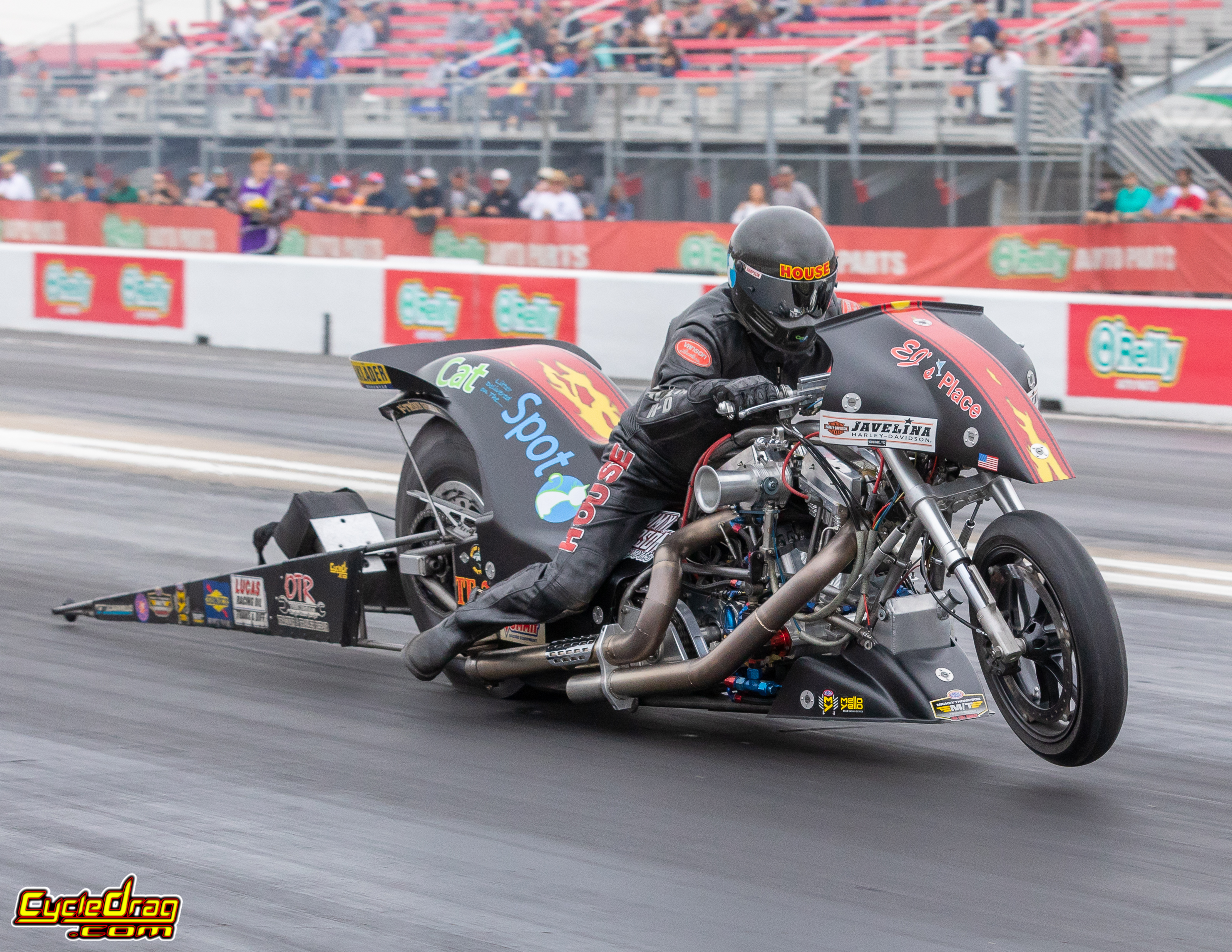 "Fifty years of the Gatornationals? That's a special thing right there," House said. "I've seen all the news stories and to have all the legends of the sport there makes it very cool for all of us. Heck, we all grew up admiring those people. Plus, if you look down the list of everyone who has ever won that race, you pretty much see every star our sport has ever produced. I'd love to add my name to that list, for sure.
"It's also the first race of the year for the Pro Stock Motorcycle class so I'm pretty excited about that also. It's fun to race with those guys and girls. We're friends with a lot of them."
Gainesville Raceway isn't a new facility for House. Aside from his two trips there as part of the NHRA, he also raced at the historic facility numerous times with the AHDRA.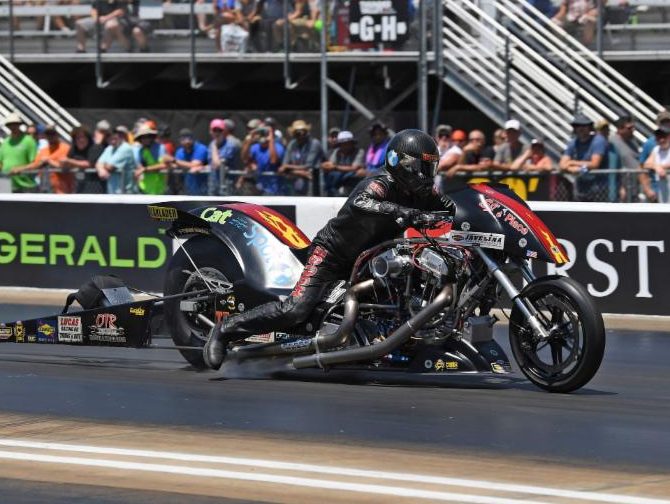 "We know the track, for sure," House said. "We qualified No. 3 there last year, and that was big because there were 20 bikes trying to get into just an eight-bike field, but on race day we had a freak thing happen in Round 1 when a rocker arm broke. We need to eliminate these little freak things because we could say the same thing about the first two races of this season. I'm hoping my freak deals are used up.
"At the last race in Phoenix we lost air pressure and the transmission burnt the clutch pack out of it. That put us out early. Since then I went through the transmission and put a new clutch pack in. I also went through the motor but didn't find any problems. I just put a new set of rods and pins back in it and honed it, re-did the valves and got it all back together. I just need to do the usual pre-race maintenance on it and we should be good to go."
House's experience racing in Florida also has him prepping for different conditions then he faced in chilly Pomona and Phoenix.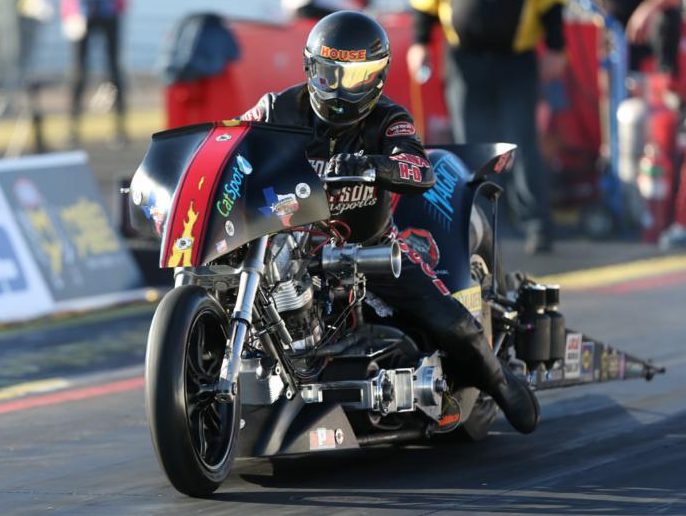 "It's central Florida and we're racing in the middle of a swamp so I'm expecting lots of humidity," House said. "I've been watching the weather and it looks like it'll be hot, especially during the daytime. The tune-ups will definitely change from what we've had so far."
There are more videos on the Cycledrag Youtube channel (please subscribe here) and the Cycledrag.com Facebook page (Please like here) and more will be coming soon. Check back daily.