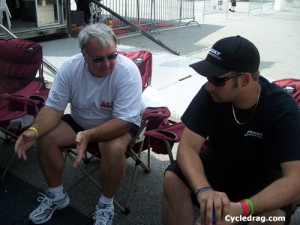 There was a time when Schnitz Racing founder Dave Schnitz was so busy traveling to motorcycle drag races, he barely found time to stop by his Decatur, Ind., headquarters to change his clothes.  As Schnitz Racing's mail order business grew increasingly more successful, Schnitz decided his time was more valuable when spent working from home.
That's not to say Schnitz has a lot of free time on his hands.  The past off-season has been one of his busiest.  As a key member of the Manufactures Cup group, Schnitz has been busy working on the series' upcoming events. Schnitz is most excited for the Cup's inaugural stop at Virginia Motorsports Park, June 21-23.
"I think this could be a very big event," Schnitz said.  "Virginia Motorsports Park is the home track for Larry "Spiderman" McBride, and he has a big following there. Cecil Towner of HTP and Danny Cox are also local and can help out a great deal."
Speaking of Towner, that's who Dave's son and multi-time champion, Ryan, will again be competing with in 2013.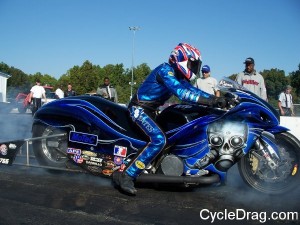 "I know they are still trying to finalize their schedules, but the intent is to race select ADRL, MIROCK and Cup events," Schnitz said. "The team is very excited about the addition of Jeremy Teasley."
Schnitz did not want to comment on any of the off-season turmoil between different race organizers, but as a longtime follower and supporter of the sport, Schnitz shared the following, "As long as you are racing somewhere, it's a good thing."
To visit the Schnitz Racing website click here.