The off season has been very exciting for two-time AMRA Pro Mod Champion Ryan Oehler, especially with the teams announcement of their intentions to compete in the NHRA Pro Stock Motorcycle class this 2017 season.
The team has been testing privately at South Georgia Motorsports Park with the help of legendary George and Jackie Bryce and will continue to test and prepare for their big NHRA debut.
"This bike is an absolute beast, we have made some very solid runs and hope that after a few more test sessions we will be ready," Oehler said.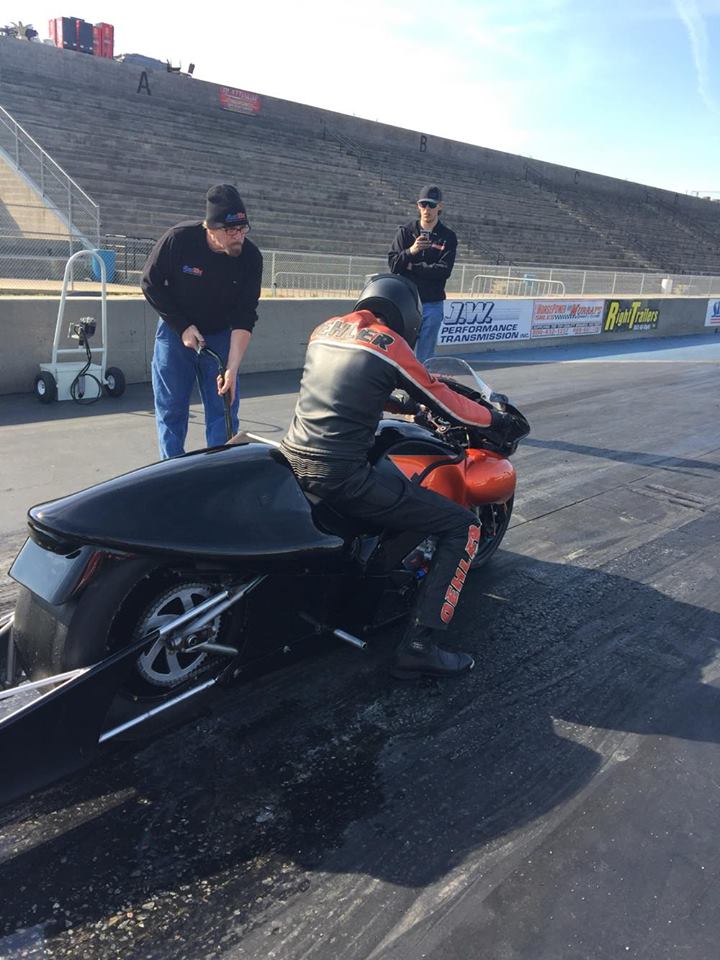 The season outlook for the team is still somewhat undecided. As of now the team has decided to run the Pro Mod at AMRA's season open at Baton Rouge's State Capitol Raceway for the 6th Annual Cajun Blowout this March 25-26.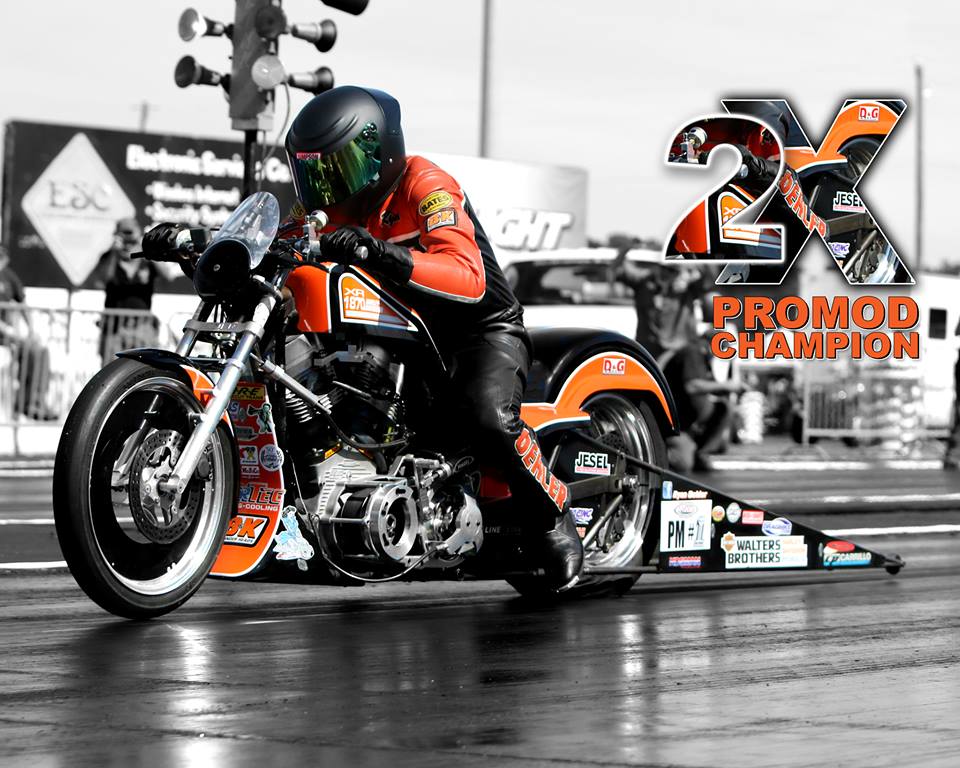 After that, testing will continue and if all goes well they may attempt to compete with the Pro Stock bikes at NHRA's Southern Nationals at Atlanta Georgia's Raceway Park May 5-6.
Other NHRA races that the team plan to attend would be Route 66 Raceway Nationals, July 6-9, located in Joliet, Illinois. The legendary Chevrolet Performance U.S. Nationals, August 30-Septmeber 4, located in Indianapolis, Indiana. AAA Insurance NHRA Midwest Nationals, September 29-October 1, located at Gateway Motorsports Park in Madison, Illinois. This schedule allows the Illinois based team to concentrate on the races that are closer to home and focus on developing some strong local sponsors.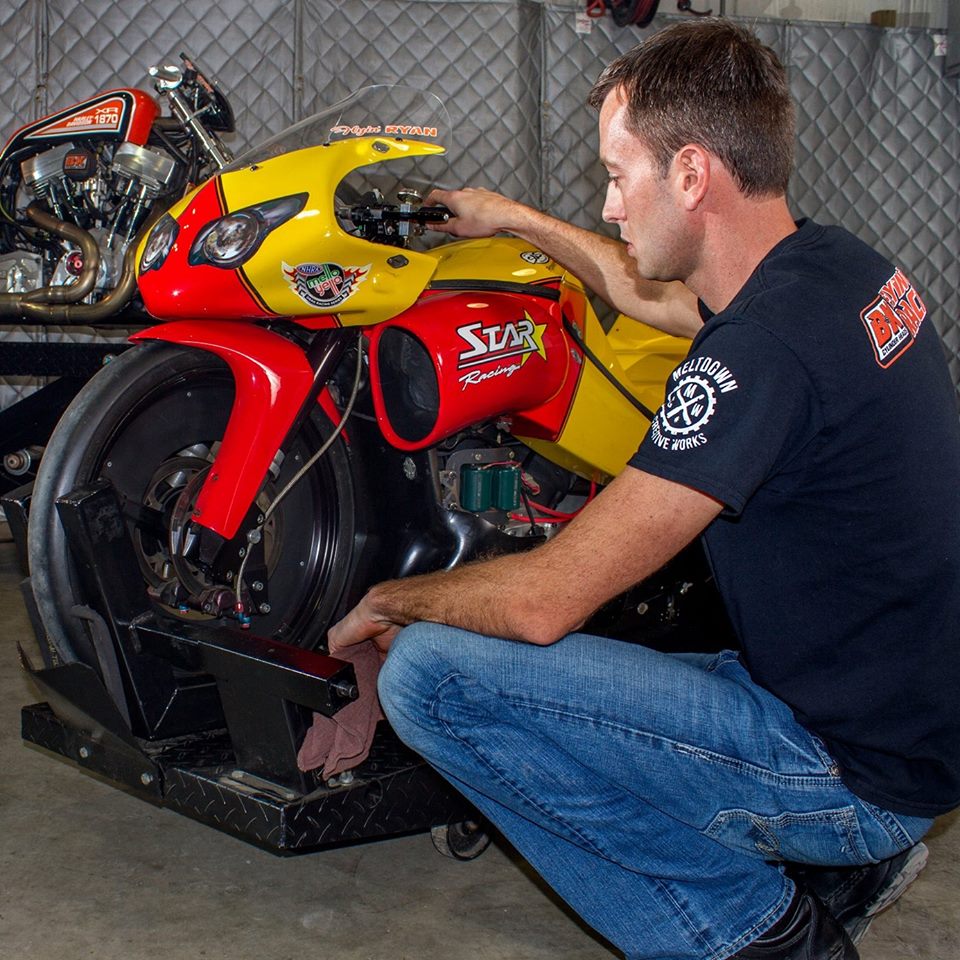 "The Pro Mod bike will not be sidelined just yet, we have worked too hard and still have unfinished business in the class" Oehler said.
Oehler was able to set the eighth mile national record at the season finale for the AMRA's Pro Mod class at Rockingham Raceway in 2016. The team will continue to develop the ProMod program but is obviously beginning to shift their focus to the NHRA Pro Stock drag bike. The team will also continue to support the AMRA's ProMod class as one of the classes' main sponsors along with several other great supporters that include NHRA's Top Fuel Harley rider, Frank Capone of Bad Apple Racing.
Frank was a former AHDRA ProMod Champion and record holder and also wants to continue his support of the class for years to come. Another NHRA Top Fuel Harley Rider, Randall Andres will also sponsor the class for the season opener at State Capitol Raceway. Randall has been a sponsor of the ProMod class for many years and continues to show his support. Other AMRA ProMod sponsors include Moto Lenz Photo's, Shane Pendergrast and John Arnold of Double Trouble Racing, Iron Eagle Motor Cycles, and hopefully more as the season progresses.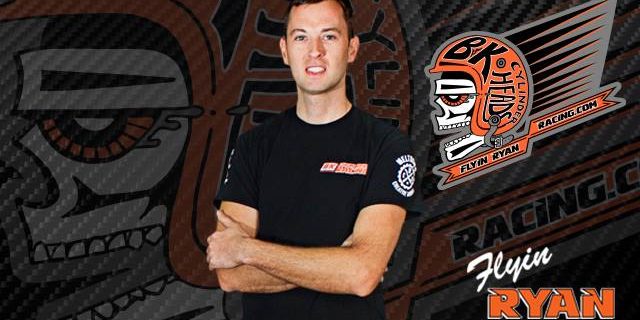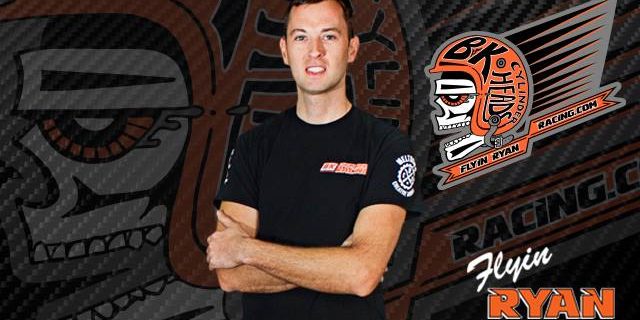 This weekend Flyin Ryan will be a spectator at the NHRA ProStock Motorcycle's season open at the 2017 Amalie Motor Oil Gatornationals. Ryan will randomly be giving away t-shirts and swag during Thursday's media day to show his support for the class and to promote the teams new logo, and current team sponsors. Please feel free to stop him as he is circulating the pits and say "Hey Flyin Ryan!" you may just get a free shirt! Stay tuned as more exciting information is release on Team Flyin Ryan Racing.