Team Liberty Racing riders Cory Reed and Angelle Sampey will be making their 2017 debut this weekend at the 48th annual Amalie Motor Oil NHRA Gatornationals. The popular duo has been burning the midnight oil all winter long creating their new racing operation including building a new race shop and putting together their brand new, top-of-the-line Victory Magnum Pro Stock motorcycles for competition.
"This winter has been pretty wild," rider and team owner Cory Reed said. "If we aren't far off with our motors, we have a good chance of going out there and doing well but we really don't know how we stack up until we get there. I'm just happy we got so much done and are physically able to go out there, make some passes, and see where we end up the first race out."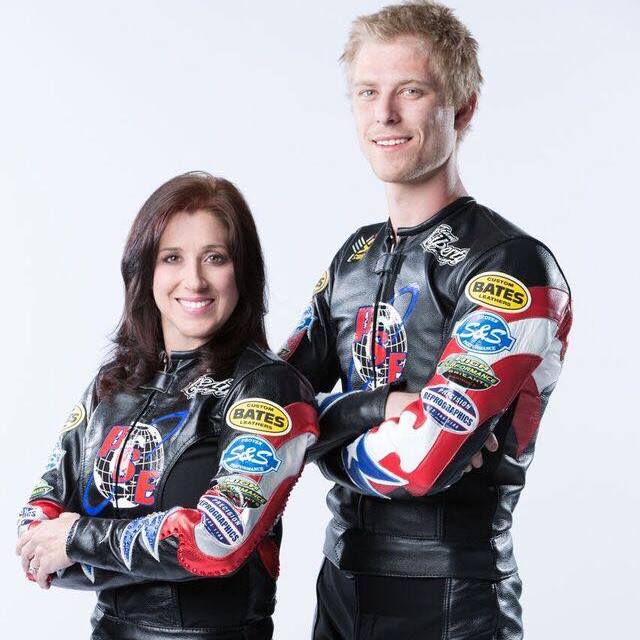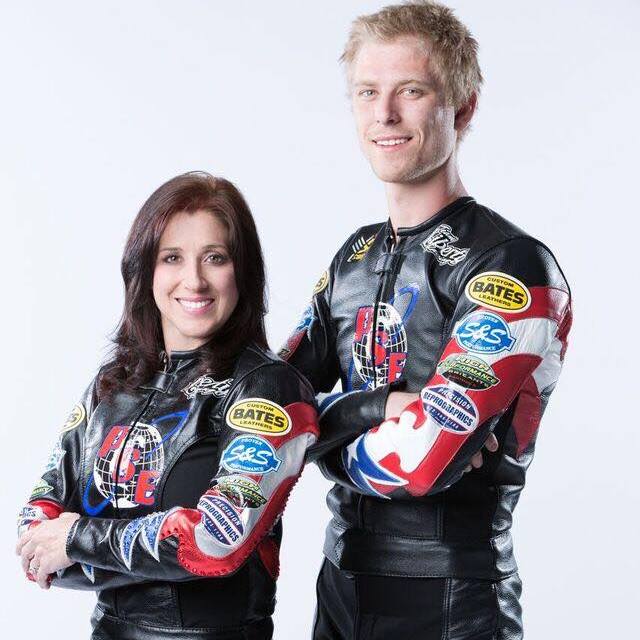 "Gainesville is one of the biggest race of the year for our class besides Indy," Sampey said. "This is the race everyone prepares all off-season for and for our team in particular, it's a huge race. We don't know what's going to happen yet. Chris Rivas [co-crew chief] told me he's never worked this hard in his entire life and that goes for our whole Precision Service Equipment team. I just think the harder you work, the more prepared you are and the better your luck ends up being; we definitely deserve to do well based on how hard we've worked."



Reed and Sampey plan on testing tomorrow before heading to Gainesville Raceway.
"I feel like I just want to pick up where we left off last year and keep that momentum going," Reed added. "It's a new team but we've got a lot of the same people so it doesn't really feel like anything new. Everyone has the same goal in mind and everyone's been working their tails off too. Ken [Johnson, co-crew chief] and Chris [Rivas, co-crew chief] have been non-stop working every day and as a rider and team owner, it gives you a ton of confidence."
Qualifying at the 48th annual Amalie Motor Oil NHRA Gatornationals begins on Friday, March 17th with two sessions at 12:45 and 4:15 p.m. (ET) Two more qualifying sessions will be on Saturday, March 18th at 12:00 and 2:30 p.m. (ET) Eliminations will be on Sunday, March 19th at 11:00 a.m. (ET) starting with Top Fuel.
TEAM LIBERTY RACING'S HISTORY
• Cory finished his 2016 rookie season No. 9 in NHRA Pro Stock Motorcycle
• Angelle finished her 2016 season No. 4 in the Pro Stock Motorcycle point standings
• Reed was named the 2016 Road to the Future Rookie of the Year at the end of last season
• Sampey's career bests: 6.752-seconds, 199.76 mph
• Combined, Sampey and Reed have won a total of 411 rounds of racing in their careers (399 for Sampey, 12 for Reed)
48th annual Amalie Motor Oil NHRA Gatornationals Race Schedule:
Friday, March 17th: Qualifying at 12:45 p.m. and 4:15 p.m.
Saturday, March 18th: Qualifying at 12:00 p.m. and 2:30 p.m.
Sunday, March 19th: Eliminations begin at 11:00 a.m. starting with Top Fuel
48th annual Amalie Motor Oil NHRA Gatornationals TV Schedule:
Friday, March 17: Qualifying coverage on FS1 at 12:00 p.m. (ET)
Saturday, March 18: qualifying coverage on FS1 at 11:00 p.m. (ET)