Pro Extreme Motorcycle No. 1 qualifier Ronnie "Pro Mod" Smith charged to a win Saturday night at the Professional Drag Racers Association (PDRA) Drag Wars at GALOT Motorsports Park.
Smith went wire-to-wire to enjoy his career-best weekend in the PDRA's Pro Extreme Motorcycle class riding his Innovative Performance '16 Suzuki to progressively quicker passes from the No. 1 spot. Smith's final shot was a 3.997 at 175.59 over Chris Garner-Jones and his 4.08 at 173.83.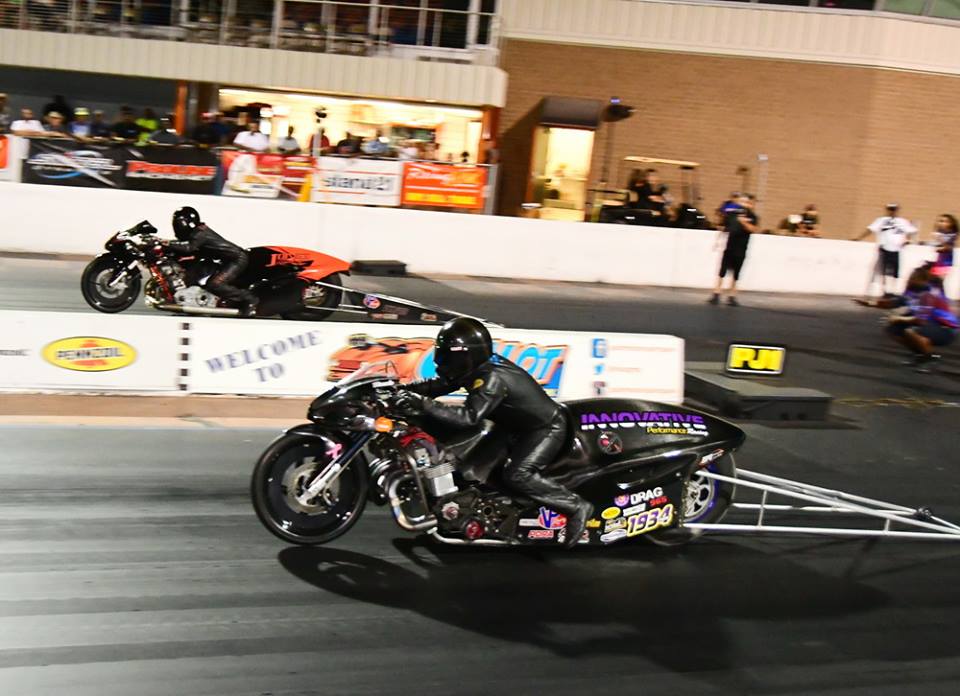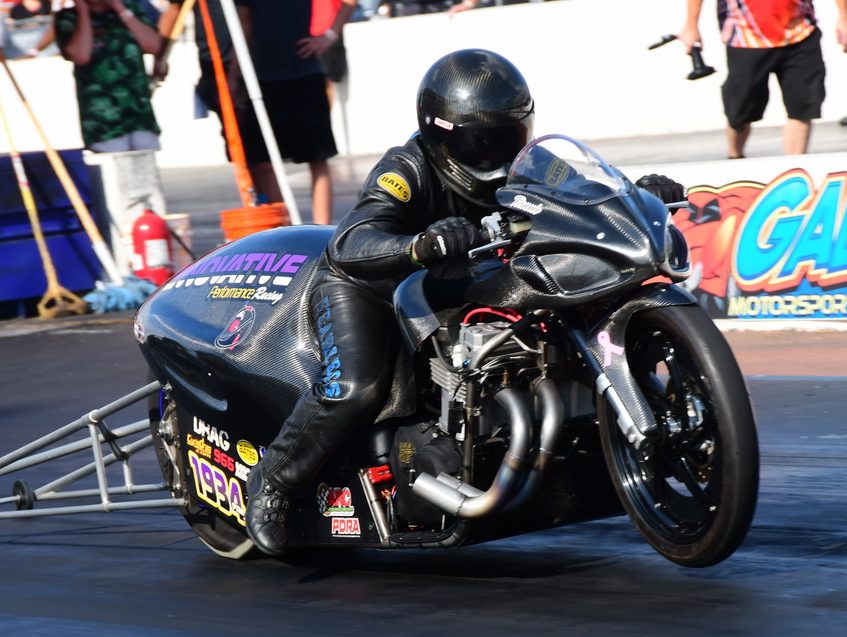 "We've worked hard all year," said Smith, a first-time winner. "We've came so close, broke a record, and we've just been chasing this win all year. It's just the total package we have in this bike. It's been on a string all weekend."
Smith, the points leader, ran a 4.059 over Terry Wynn in the first round, then a 4.027 at 175.66 to hold off No. 2 in points, Terry Schweigert, in the second round. He then took advantage of a competition bye run in the semifinals. Meanwhile, Garner-Jones defeated T.T. Jones, Ehren Litten and Brunson Grothus.