In the glory days of AMA Prostar, Ohio had a well-earned reputation for being the home of some of the world's most talented two-wheel racers. Dean A. Frantz, 52, of Medina, was certainly a racer who helped gain the Buckeye state such an admirable reputation.
Frantz competed in Pro Stock at arguably one of AMA Prostar's most competitive eras.  He regularly cut stellar lights alongside imposing and stout competitors the likes of Paul Gast, Todd Doege, Joe Koenig, Geno Scali and Keith Dennis.
Frantz was a multi-time winner and champion at Summit Racing Equipment Motorsports Park in Norwalk, Ohio.
"Dean was a fiercely competitive rider who expected to win every time he put on his helmet, period," said president and co-owner of Summit Racing Equipment Park Bill Bader.  "His equipment was always good, he was always prepared and was never short on enthusiasm, humor and when required, brutal honesty when it came to racing – he always said exactly what was on his mind. Dean's unwavering loyalty to my family and motorcycle drag racing will be missed. He was special."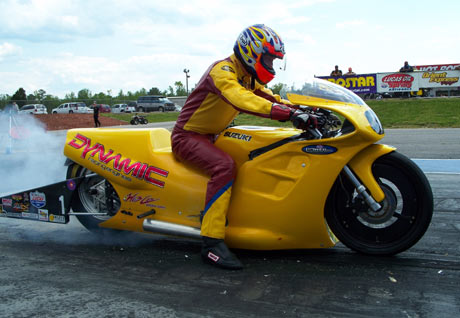 Frantz captured the coveted AMA Prostar Pro Stock No. 1 plate in 2006.
Frantz  passed away suddenly Aug. 16, 2015. He suffered a cardiac arrest.
Just hours before Frantz was enjoying a night at the race track.
Fellow Ohio dragbike racer Bruce Sauer looks back fondly on Frantz's competitive spirit,"I beat him enough and he started telling all the racers I was cheating when I doubled two races in a row. Then I told him how to set his bike up and we got along pretty good after that," laughed Sauer. " I taught him to win and not go too fast. He will be missed"
Veteran racer Mac McAdams recalls, "He was a real class act. He ran Pro Stock against some very tough competition."
Frantz was born in Salladsburg, Pa. on Oct. 29, 1962 to Georgia (Frantz) and the late Carl Lucas.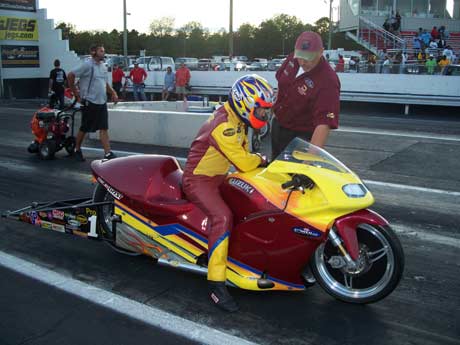 Dean was the owner of Sharon Automotive and Shue's Towing.  After his motorcycle championship he moved to drag racing cars with his 1969 Camaro. You could always find Dean in his garage, working on his friend's motorcycle engines. He will always be remembered as a loving husband, father, son, brother and friend.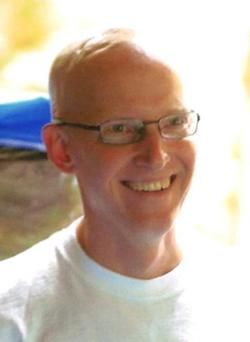 Dean is survived by his wife of 20 years, Lena (Edwards); sons, Dean (Robynn) Spong and Brad Frantz; mother, Georgia Lucas; brother, Dennis Lockcuf; sisters, Kim (Bill) Weidler and Kam (Scott) Peter; mother-in-law, Phyllis Edwards; and many nieces and nephews.
He is preceded in death by his father, Carl Lucas and father-in-law, Lee Edwards.
Godspeed Dean Frantz