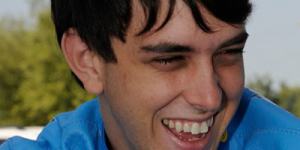 There is a rebuilt motor powering GT Tonglet's Nitro Fish/Tonglet Racing Pro Stock Motorcycle and boosting his confidence level going into Friday's Summit Racing Equipment Nationals.
"We had some issues with the motor at our last race in Englishtown (N.J., June 5)," he said. "Now we should be able to go quicker and faster this weekend."
Despite those problems, Tonglet qualified 15th, earning his first starting berth since 2009. "I'm pumped up," he continued. "We ran fast for having a few things wrong. We just weren't running quick enough down the back half (of the track)."
With 23 other Pro Stock Motorcycle entries seeking a spot in the 16-bike line-up, Tonglet needs to get good output from the refurbished motor to race on Sunday.
"You need everything to be perfect," he said. "We will be ready for our first qualifying run Friday at Norwalk."