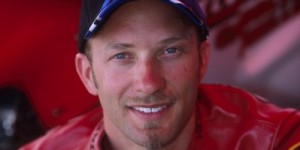 The most recent winner in the NHRA Full Throttle Pro Stock Motorcycle field, Matt Smith is without a sponsor. Smith won the 13 race of his career the last time out in Englishtown, New Jersey. However, right after that Smith lost his sponsor due to some cutbacks within the company.
Sitting fifth in the NHRA Full Throttle Pro Stock Motorcycle point standings, Smith is a perfect match for any sponsor. And he will need that sponsor in order to continue the year out and run for his second NHRA Championship.
Not only is Smith the winner of the last race, but Smith was also the winner of Norwalk last year, which is where the NHRA Series races this weekend.
"I am ready to run at Norwalk," said the 2007 NHRA Champion. "We seem to have this Buell running strong and can't wait to get on track this weekend. Winning the last race out and having won here at Norwalk last year, gives me great hope this weekend to win again."
Even though Smith is contending for his second NHRA Full Throttle Championship this season, if he doesn't land a sponsor in the next few weeks, he will be unable to race the whole year.
"With Al-Anabi pulling out, we have just got to find something else. This is the first time I have been to the track since 2005 without a sponsor. We are doing everything we can to find one. It's a great opportunity for anyone, hopefully someone will realize that and keep us going."
"I am also willing to bring my other bike out to anyone who wants to rent it out at a race. We want to run the rest of the year and we will do whatever it takes to make that happen."