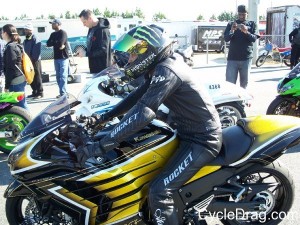 Motorcycle drag racing's most recent dispute between South Georgia Motorsports Park and the Manufacturers Cup committee can be simplified to, "We don't need you, you need us."
There are many different interpretations of this ongoing disagreement, but at the root of it all is the disagreement over who is truly responsible for the overwhelming success of the motorcycle drag races in Valdosta, Ga. the past three years, and how much compensation each party is entitled.
The end result is two races on the same weekend, roughly four hours and 300 miles apart; The Manufacturers Cup in Bradenton, Fla. and The Drag Bike Nationals in Valdosta, Ga., April 5-7.
So who will win? The event that draws the most entries, spectators and money may be considered the victor, but the real winners are the racers.
Initially, forums and social media sites lit up with opinions of how making racers choose between two events is bad for the sport. At first I agreed, but after deeper consideration, perhaps this is just what the sport needs.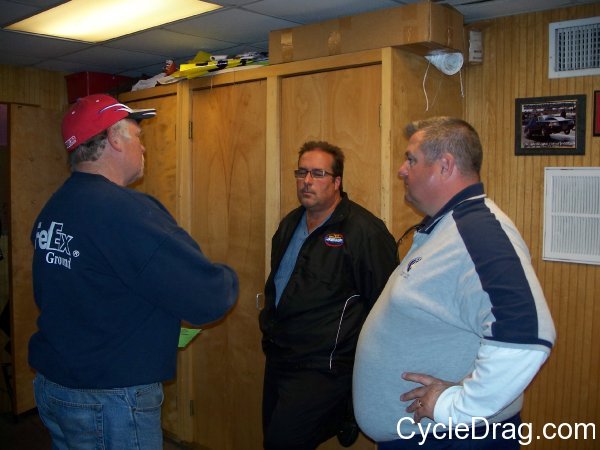 The spirit of competition is what drives racers to get better and continuously improve. The same will hold true for the two different events. Each will have to find a way to be the best. Each will have to keep their customers happy. If racers become dissatisfied, they have an option.
Secondly, pumping large sums of money into numerous racing operations could only help the sport. Two purses and double the amount of racers walking away with money is a wonderful notion in a struggling economy. There are plenty of worn-out parts that could be replaced and travel expenses that could be paid with those funds. Less entries at each event means a racer won't have to go as many rounds to reach the winner's circle or the "money" rounds.
Also, the two different locations will help alleviate fuel bills. Some lucky Florida-based racers will barely have to travel to get to Bradenton, and racers from the North who don't want to extend their trip have the option of stopping in Valdosta.
People who cover the races could benefit as well. Fleming asked me to announce the Drag Bike Nationals, while Regan wouldn't budget for an out-of-town announcer. I'm hoping video journalists Tim Hailey of Eatmyink.com and Doug Ray of Dragbikelive.com are able to find a home at one of the races too. More coverage and exposure rewards everyone.
What may have seemed like a negative situation could end up greatly benefiting racers. I hope both races are successful. It's what the sport needs.