The NHRA Summer Nationals is scheduled for Friday June 10th – Sunday June 12th and PRO 2 will once again present Pro Stock Motorcycle Fan Appreciation on Saturday June 11th in the pro stock motorcycle pit area. All fans at NHRA's Summer Nationals are invited to come to their Fan Appreciation to hang out with the racers, pick up a autograph, take a picture, or even sit on a pro stock motorcycle. PRO 2 Fan Appreciation is scheduled for 10:30 A.M – 11:30 A.M on Saturday (June 11th) with a PRO 2 rider group picture scheduled around 11:40 to close out the PRO 2 Fan Appreciation event.

One of NHRA's original seven national events, Raceway Park is steeped in legend: a historic facility, some of the sport's more knowledgeable (and definitely most boisterous) fans, and a score of dramatic moments. The event, known again as the Summer Nationals, has shifted on the schedule from its original blistering hot and humid July slot to June, and upsets have become the norm.
"The competition in pro stock motorcycle has been extremely competitive this season. A long time ago, the field was spread out by a couple tenths of a second. Now you're seeing the top 10 or 12 motorcycles in the field separated by five or six hundredths of a second. So even if you qualify in the top half of the field, there's a good chance you'll have a pretty tough draw in the first round – the level of competition is great for NHRA Drag Racing, and it's great for the fans. In this day and age, that's how it is in Pro Stock Motorcycle. It's a really tough class right now" stated Gary Stoffer, owner of Stoffer Racing.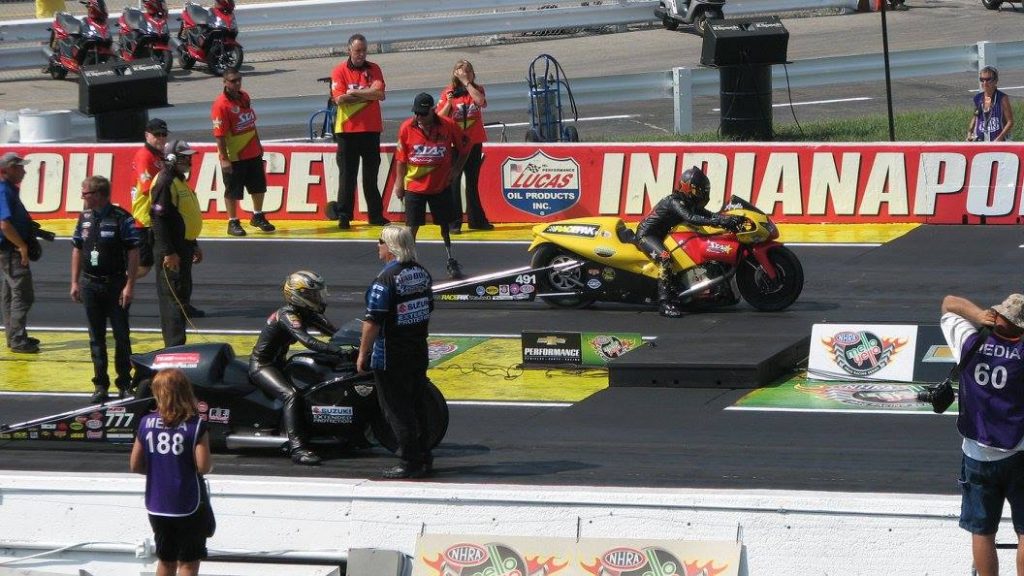 The track can be tricky at Englishtown but the pro stock motorcycles are close to sea level and traditionally the weather is good which should equate to quick times, high speeds and great competition for the pro stock motorcycles. "The PRO 2 teams and racers are definitely ready to get back on the track after a few weeks off and are excited to go to Raceway Park to represent team sponsors and meet our friends old and new at the NHRA Summer Nationals" stated Michael Coleman, president of PRO 2.