Although Pro Stock Motorcycle rider Hector Arana Sr. is a lofty third in the NHRA Mello Yello standings after three national events, the past world champion knows he could be doing better. But some late-arriving and then ultimately unreliable parts have made his Lucas Oil Buell a bit erratic.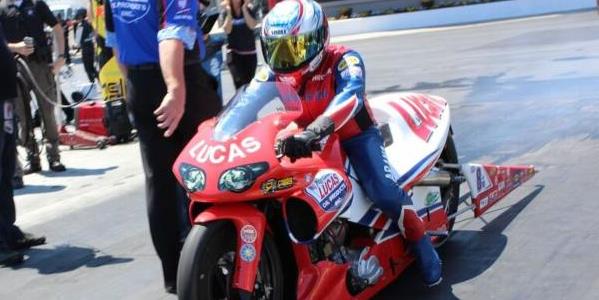 "The main thing holding me and Hector (Jr., his son and teammate) back this year has been the crankshafts," Arana said. "We didn't even get our first order filled until two weeks before the season started in Gainesville (Fla.), so we were robbing parts from our backup motors just to get ready for the first race. Then we finally got the new ones and some of them weren't good, so it's been very frustrating for us. We know we should be better.
"They would show us something positive and you'd think, 'OK, now we're getting somewhere, and then they'd fail the next run.' The good news is the supplier has been working really hard for us to figure out how to correct the problem.
"Finally, we are ready to race with good parts that won't let us down. This weekend will show us a lot."
Arana Racing has always run well at Old Bridge Township Raceway Park, and this weekend's 47th annual running of the Summernationals would be a great time for both team riders to step up their games.
Arana has enjoyed a little more success at the track than his son, having set his career-best top speed of 199.35 mph there a year ago. He has also recorded two runner-up results (in 2012 and 2013) and was top qualifier there in 2009. Hector Jr. carded his career-best elapsed time of 6.772 seconds at Old Bridge in 2014.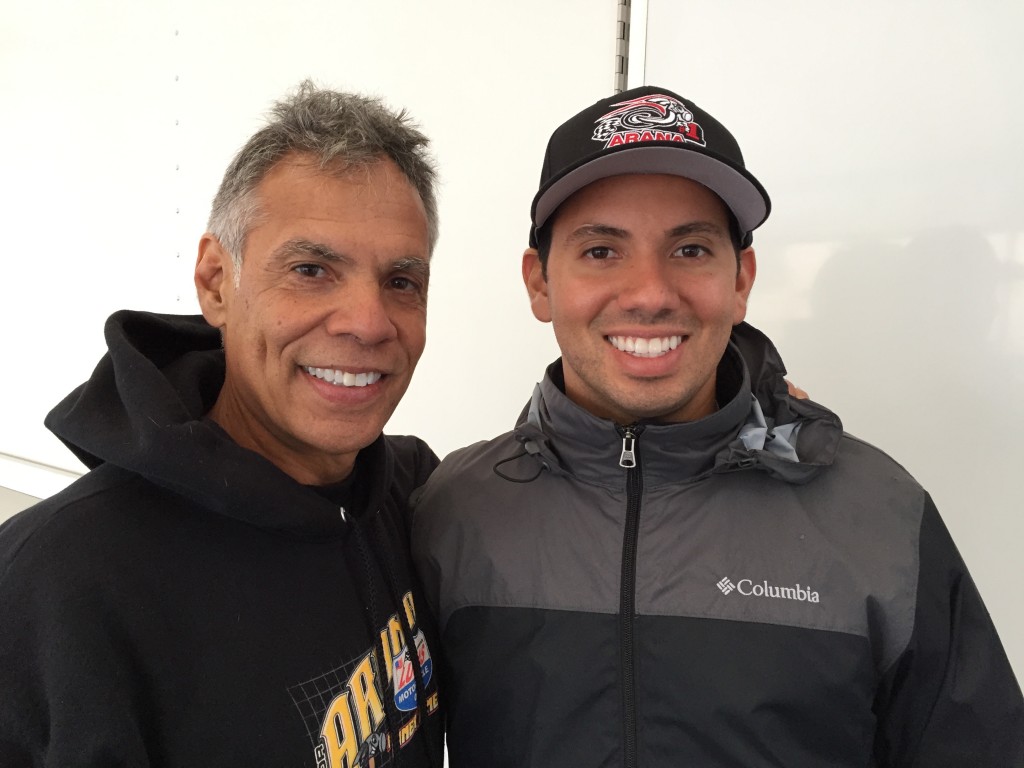 "An ideal weekend would be for both of these Lucas Oil bikes to qualify in the top half of the field and then I don't have to race Hector until the final round," Arana said. "That way one of us wins for sure. I'd also like to get through a race with no parts failure.
"We've been going over the bikes from end to end and really pushing the envelope trying to find a little more speed. I don't like qualifying mid-pack, and that's where we've been the past two races. We haven't been out to test but I've been wearing the dyno out, and we like what we're seeing."
Pro Stock Motorcycle qualifying sessions are scheduled for 3:45 and 6:15 p.m. ET, Friday, and 1:45 and 4:15 p.m., Saturday. Eliminations start at noon, Sunday. FOX Sports 1 will carry qualifying action from 9 to 11 a.m., Sunday. Eliminations will air from 4:30 to 7:30 p.m., Sunday.