NITRO! NITRO! NITRO!  If you're running nitro you need to be at Eddyville Raceway Park July 24 and 25! Pitbull Casing, courtesy of racer Paul Kelly, is adding $1500 to the already guaranteed payouts at the WMDRA's inaugural S&S Cycle Proven Performance® Nationals. One Thousand Dollars will be added to Top Fuel for $6000 to win, and an additional $500 will be added to Pro Fuel for $3500 to win… Total payouts for the event exceed $26,000!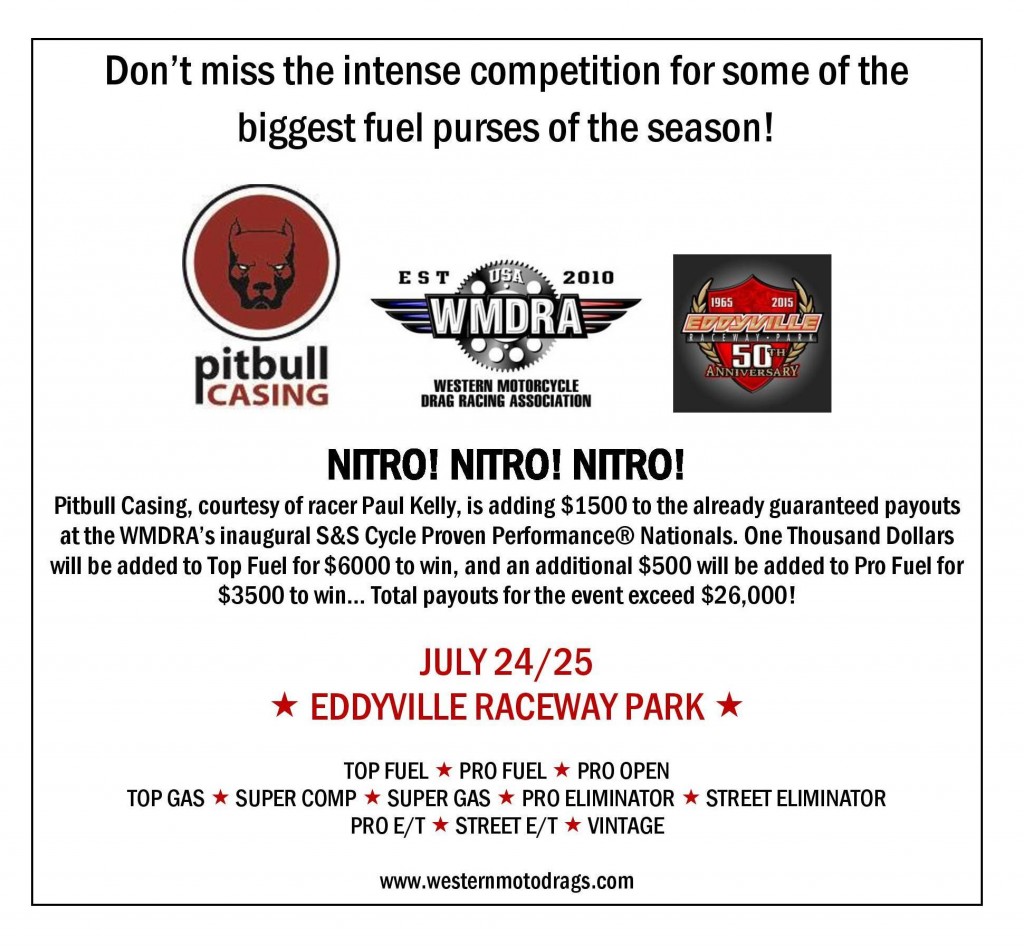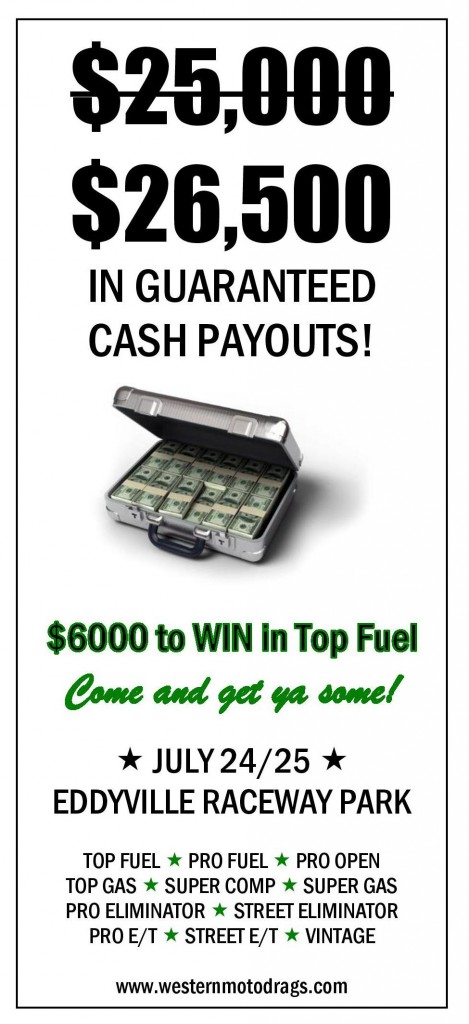 "Wow! We can't thank Pitbull Casing enough for supporting our sport and we can't wait to see the intense competition for some of the biggest fuel purses of the season," says WMDRA President Sandra Alberti.
Pitbull Casing (www.pitbullcasing.com) is trusted by many in the oil & gas industry for its dedication to providing professional torque-turn monitoring services combined with superior customer service. Through this dedication it has allowed numerous companies to stay within project budget and reduce downtime. Pitbull Casing has quickly become the most reliable torque-turn company in North Dakota providing state of the art services along with exceptional quality.