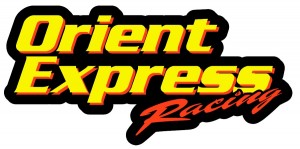 Once again, Orient Express has renewed their sponsorship contract for the famous Pro Street class featuring the World's Fastest Streetbikes in the MIROCK Superbike Series. Orient Express has been the class sponsor of the Pro Street ever since its inception into the series in 2009.
Orient Express is responsible for posting the huge $5,200 total purse in the Pro Street class: $2,500 to win, $1,000 to runner-up, $250 to semis, $150 to 1/4 finals, and $75 to 1/8 finals. Even with this large purse the entry fee is kept at only $150.
Last year's Pro Street Championship was an intense season as 33 different Pro Street racers entered competition for the 2011 season. Rodney Williford of Rougemont, NC took home the 2011 Pro Street Championship for the second year in a row! New bikes are built for the Pro Street class everyday and the 2012 season looks to be the strongest season ever for the class. Do you have what it takes to win a Pro Street Championship?
"The Orient Express Pro Street class draws a lot of media exposure, and especially with motorcycles now hitting the 6-second range I believe we are going to see even more fan appeal. Our MIROCK fans are blown away to see these street tire motorcycles run speeds over 200mph" Stated by MIROCK's Promoter Jason Miller.
Orient Express President Skip Dowling confirmed, "Joe Hahn and I are glad to be back with MIROCK for the 2012 season. We're really excited to see new records set by the world's fastest street bikes! By once again sponsoring the Orient Express Pro-Street class, we hope to give back to all the racers and customers who have shown us their ongoing support."
About Orient Express: Orient Express is a warehouse distributor serving the needs of racers worldwide since 1973, and is proud to be your source for high performance parts and engine services. For more information about the products and services we offer, please visit www.orientexpress.com, call 800-645.6521, or email sales@orientexpress.com.
Remember… Support Those That Support Your Sport!
The 2012 MIROCK Superbike Series kicks off the season with the Honda-Suzuki of Sanford Spring Bike Open at Rockingham Dragway on March 17-18, 2012.
For more information on the MIROCK Superbike Series please visit: www.mirockracing.com