The riders of IHRA's Nitro Harley class are among the most popular classes this season. With 2,000 horsepower, nitro-burning engines placed just inches beneath their chest, a Nitro Harley covers the quarter-mile in a little over six seconds at more than 220 mph and the racers, and fans, love it.
Attendance is climbing in 2015 and the President's Cup Nationals Fueled by Sunoco will welcome 11 riders to Maryland International Raceway next weekend.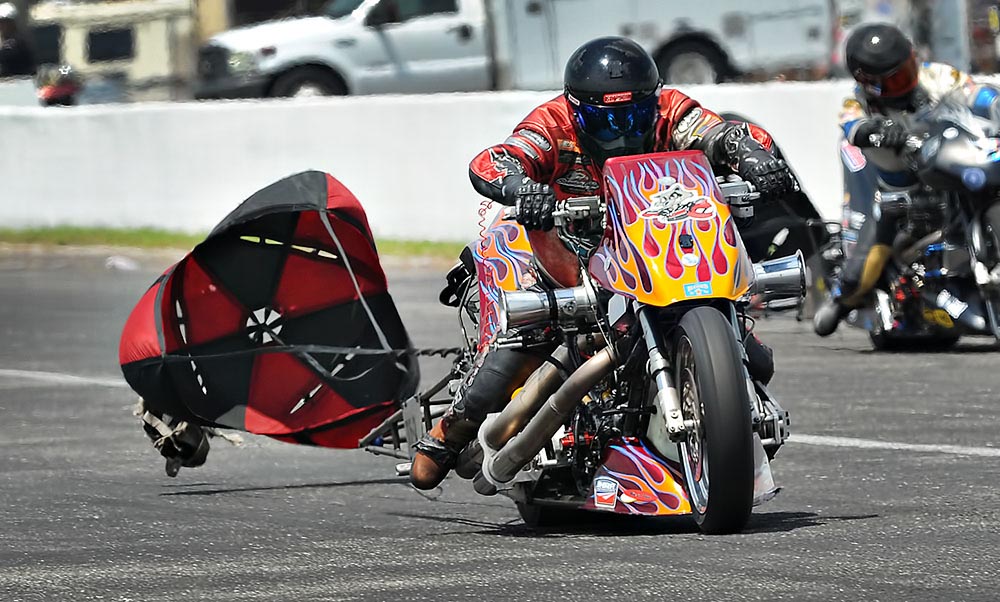 2012 Nitro Harley World Champion Jay Turner and current IHRA racer believes that racer and fan attendance will continue to grow.
"Over the last few years, the facilities have improved and we're running in front of crowds again. It's no longer like bracket racing," remarked Turner. "Last year was a good season and this year there is even more interest. You can look in the stands every week and see we're heading in the right direction."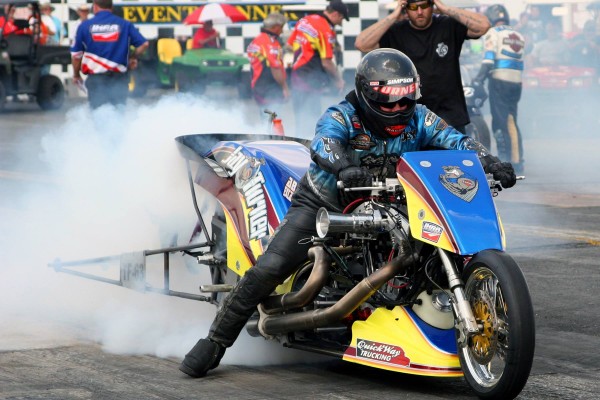 Nitro Motorcycles have been used for drag racing since the 1980's and are viewed as one of the most insane types of drag racing. The body of a nitro bike is built to withstand extreme speed. The front tire looks normal but the rear tire is an over-sized square tire framed by a wheelie bar. The front tire pops up off the ground when the bike starts to accelerate. The Nitro Harley riders are so hard core, they have to wear Kevlar vests under their fire suits just to protect themselves in the event of an engine explosion.
"When I was kid growing up my parents owned Piedmont Dragway and, Elmer Trett and Jim McClure were my heroes. I couldn't imagine there was anything cooler than racing drag bikes," stated Turner. "I started racing as a kid and still do it as an adult. There's nothing else out there like it. No two runs are ever the same and there's always another challenge; either do a better job riding the bike or a better job tuning it."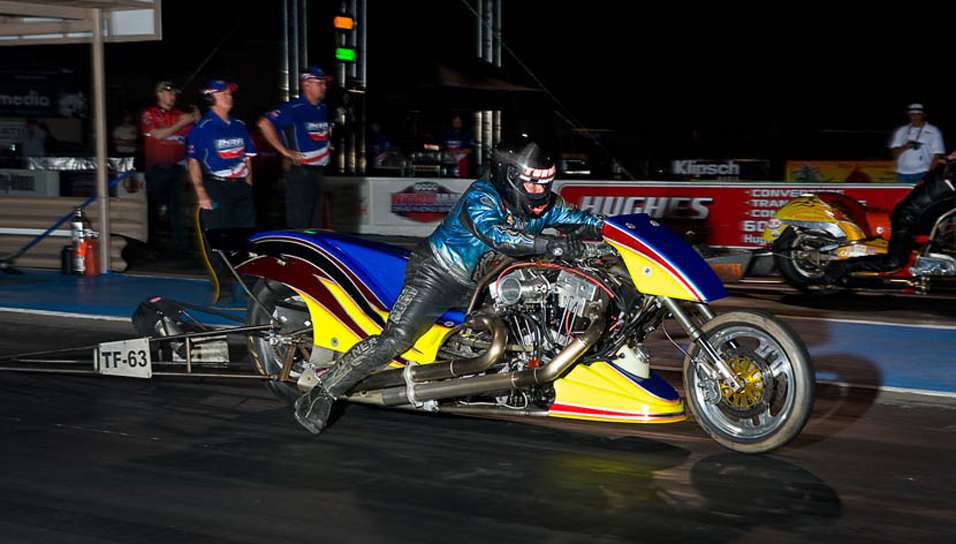 After five events this season, a total of 17 different teams have competed on the Nitro Jam tour. The top-three Nitro Harley riders heading into Maryland are separated by just 10 points: Randal Andras – 399, Jay Turner – 390, and Tracy Kile – 389.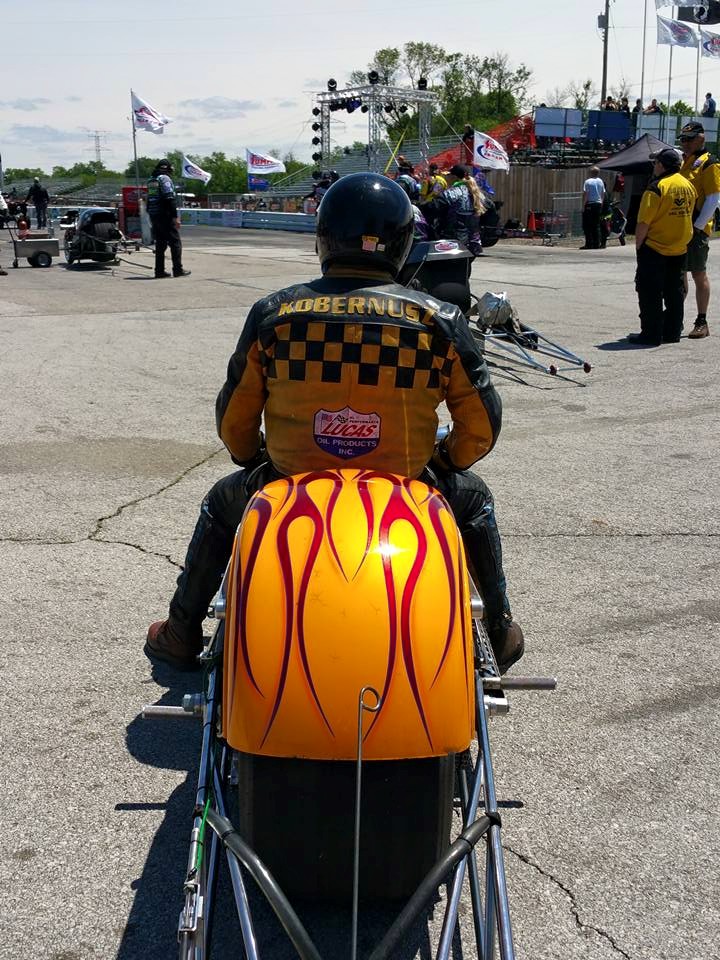 In addition to the Nitro Harley's, spectators can see the world's best racers in the AMSOIL Funny Car class, Crower Pro Mod class, U.S. Bounty Hunters Pro Stock class and the 300 mph Jet Dragster class. The Nitro Jam President's Cup Nationals Fueled by Sunoco takes place Friday, June 19 and Saturday, June 20 at Maryland International Raceway. For more information, please call (301) 884-9833 or visit www.NitroJam.com.
IHRA NITRO JAM PRESIDENT'S CUP NATIONALS FUELED BY SUNOCO SCHEDULE:
FRIDAY, JUNE 19
Pre-race ceremonies – 6:45 p.m.
First round of Nitro Jam qualifying – 7 p.m.
Second round of Nitro Jam qualifying – 9 p.m.
SATURDAY, JUNE 20
Final round of Nitro Jam qualifying – 2 p.m.
Pre-race ceremonies – 4:45 p.m.
First round of Nitro Jam eliminations – 5 p.m.
Second round of Nitro Jam eliminations – 7 p.m.
Final round of Nitro Jam eliminations – 8:30 p.m.
Schedule subject to change.
TICKETS: AFFORDABLE FAMILY ENTERTAINMENT
Order in advance at: www.nitrojam.com
ADVANCE TICKET PRICES
Friday Adult – $15.
Friday Child (ages 6-12) – $10.
Saturday Adult – $25.
Saturday Child (ages 6-12) – $10.
*All tickets include a free pit pass.