Persistent rain showers forced NHRA officials to cancel Friday's racing action at the NHRA Keystone Nationals. Rain started in the morning and showers fell  throughout the day at Maple Grove Raceway.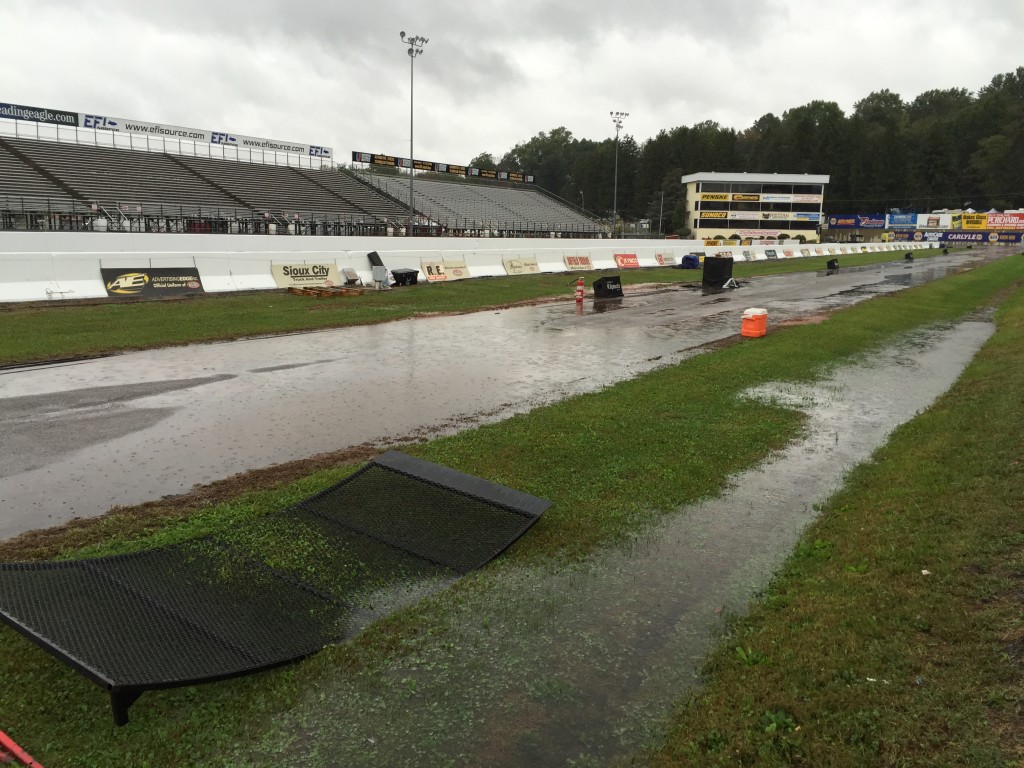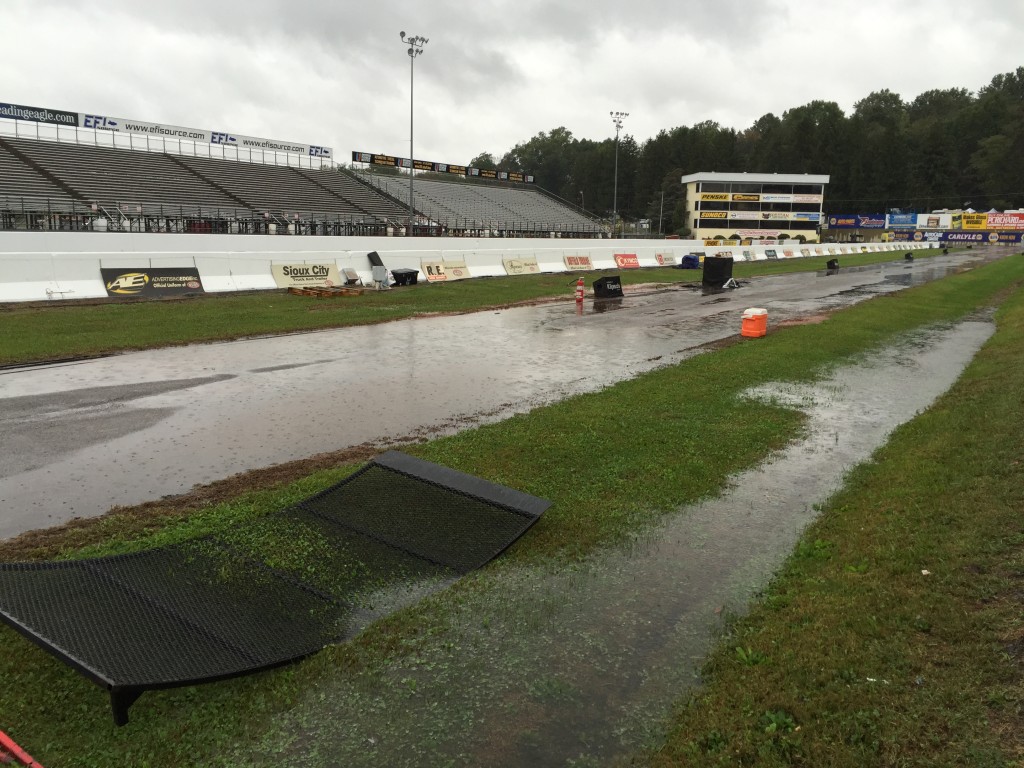 On Saturday Eddie Krawiec earned his fourth No. 1 qualifier of the season after riding his Screamin' Eagle Vance & Hines Harley-Davidson to a 6.802 at 193.60. Krawiec, a three-time world champ, now has 27 career top qualifying efforts and two at Reading. He will race Brian Pretzel in the first round.
"I think the encouraging part is that the bikes left the starting line," said Krawiec, a three-time Reading winner. "With this weather and these conditions, that's the tough part. In these conditions, you are prone to shaking. Mine was actually a controlled and smooth run."
Fellow Screamin' Eagle Vance & Hines Harley-Davidson rider Andrew Hines qualified second after a 6.816 at 193.16. Hines, a four-time world champ and the current points leader, looks for his second Reading victory as he opens eliminations with Chaz Kennedy.
Matt Smith qualified third on his Nitro Fish Victory Gunner and will race fellow Countdown competitior Jim Underdahl in round one. Scotty Pollacheck and Steve Johnson qualified fourth and fifth respectively.
Pro Stock Motorcycle — 1. Eddie Krawiec, Harley-Davidson, 6.802, 193.60  vs. 14. Brian Pretzel, Buell, broke; 2. Andrew Hines, Harley-Davidson, 6.816, 193.16  vs. 13. Chaz Kennedy, Buell, 16.461, 39.97; 3. Matt Smith, Victory, 6.877, 193.24  vs. 12. Jim Underdahl, Suzuki, 14.623, 45.99; 4. Scotty Pollacheck, Buell, 6.883, 194.21  vs. 11. Hector Arana Jr, Buell, 11.707, 68.38; 5. Steve Johnson, Suzuki, 6.907, 192.47  vs. 10. Chip Ellis, Buell, 7.885, 121.57; 6. Jerry Savoie, Suzuki, 6.944, 193.16  vs. 9. Hector Arana, Buell, 7.088, 166.83; 7. Karen Stoffer, Suzuki, 6.971, 193.27  vs. 8. Angie Smith, Victory, 7.010, 185.05.
Cycledrag.com caught up with several of the Pro Stock Motorcycle racers .
Three-time champ Eddie Krawiec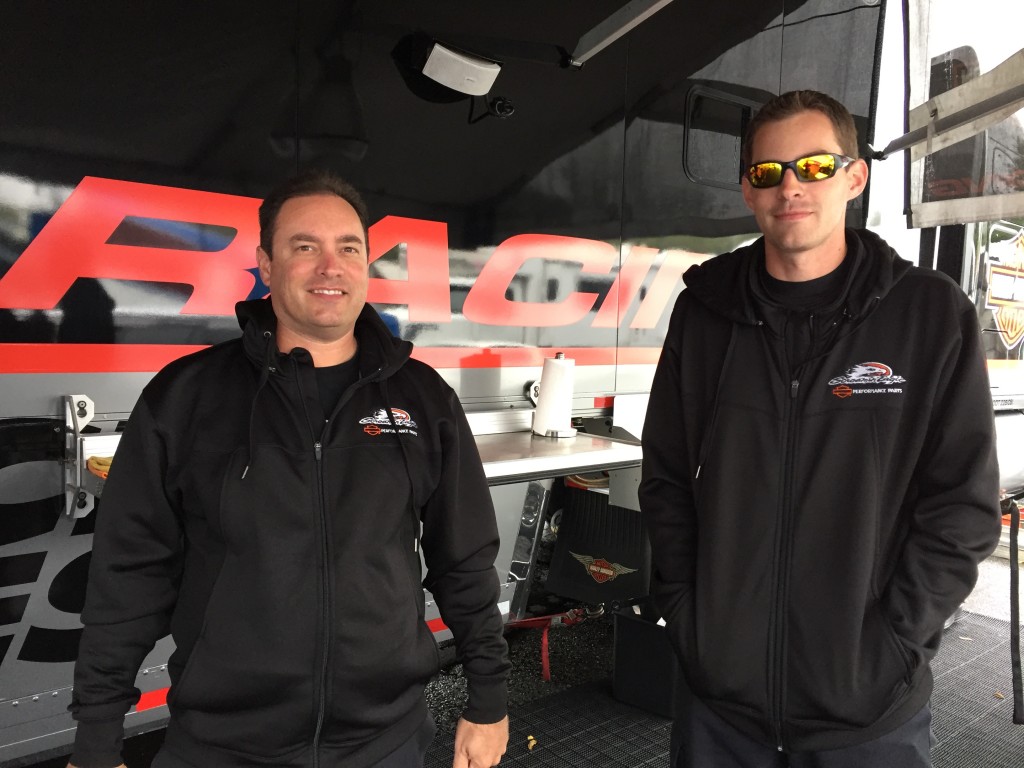 Steve Johnson on how to survive financially in racing
Chip Ellis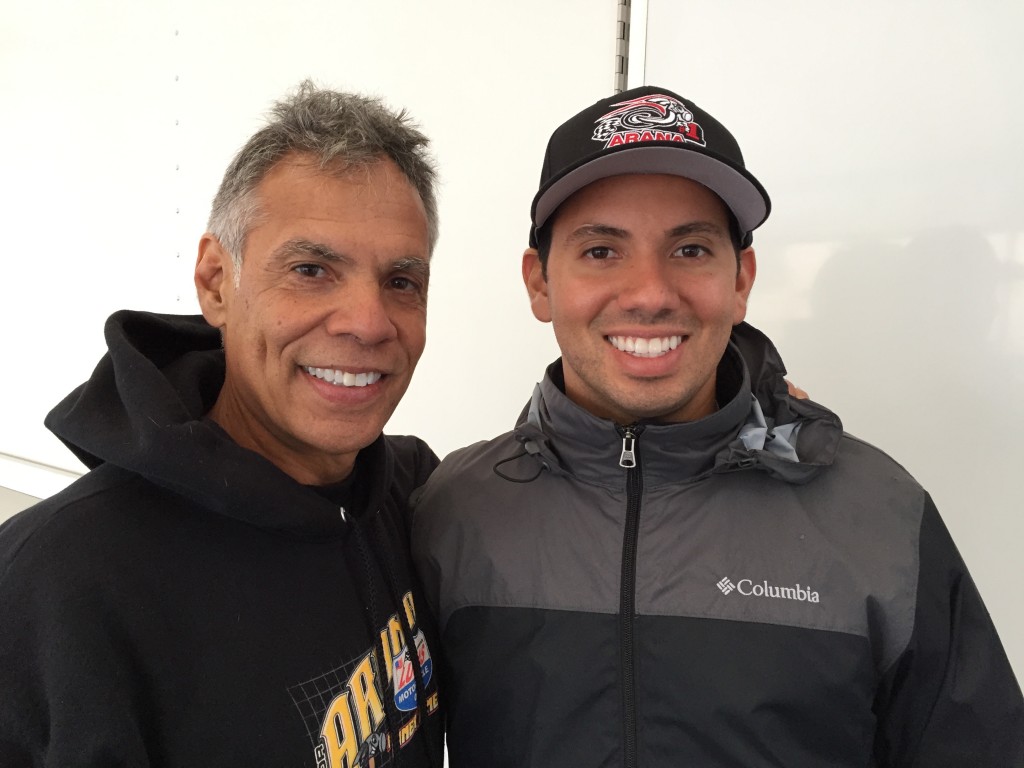 Hector Arana Sr. and Hector Arana Jr.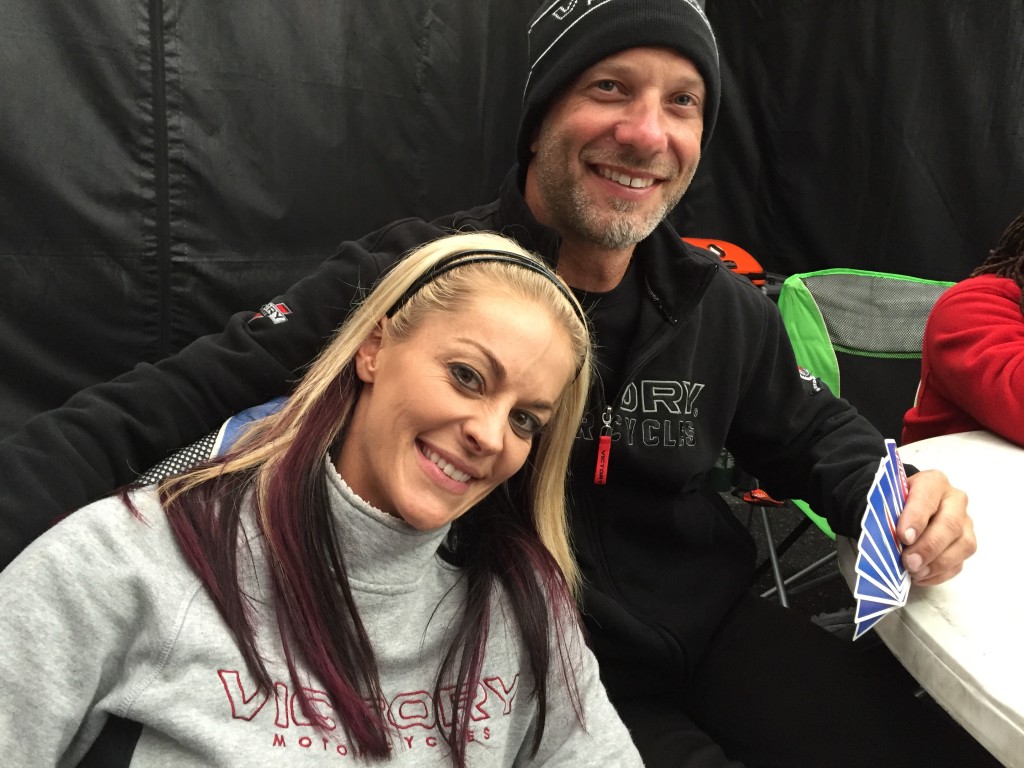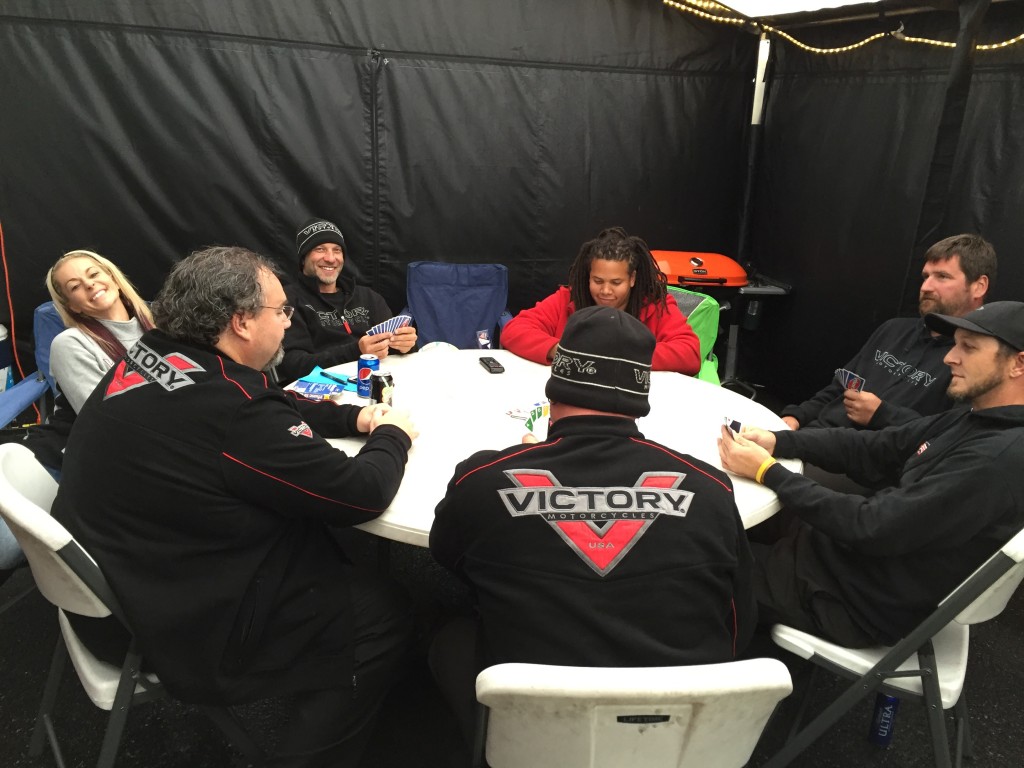 Matt Smith and Angie Smith passing the time.
Newcomers Brian Pretzel and Joe Riccardi
Steve Johnson on longevity in racing
Jim Underdahl talks championship hopes
Harvey Deane shares a classic story about the late Gary Clark.