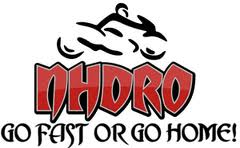 Brian Welch of the NHDRO recently announced the addition of a new sponsor to the series.
Welch said,  "I would like to welcome KD Kanopy as the official Canopy for the 2014 NHDRO series.
As part of the sponsorship, KD Kanopy is offering special pricing for all NHDRO members.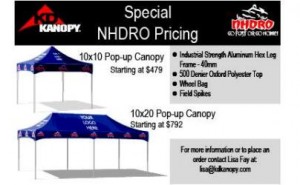 Over the past three decades, KD Kanopy has led the portable tent, canopy, banner and signage industry with a continuum of new products and designs to help you attract new customers. KD Kanopy invented the first scissor-action, pop-up canopy thirty years ago.
So come on NHDRO family, let's support KD Kanopy, and all the great sponsors of NHDRO."