Striking, glossy, vivid wheels, shiny powder coated spokes, gleaming anodized spoke nipples and slick, sparkling laser-etched hubs; yes welcome to a motorcycle wheel utopia – Rad Manufacturing.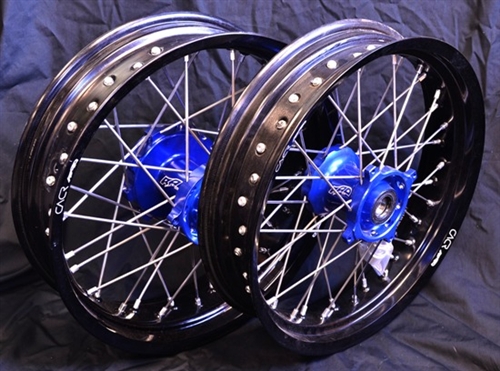 One of the easiest and most effective ways to upgrade the appearance of any vehicle is to add a set of attractive, eye-catching performance wheels. For owners of all different types and makes of motorcycles, Rad's gorgeous and ultra-desirable, sweet wheels are a must-own.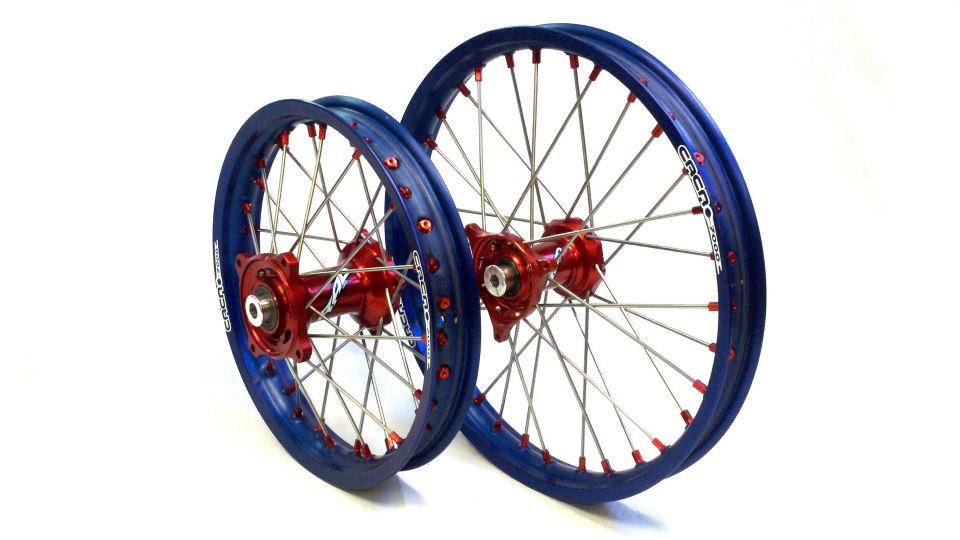 "It's tenfold how much better the wheels will make the bike look," said Rad Mfg. owner and founder Gary Holdcraft.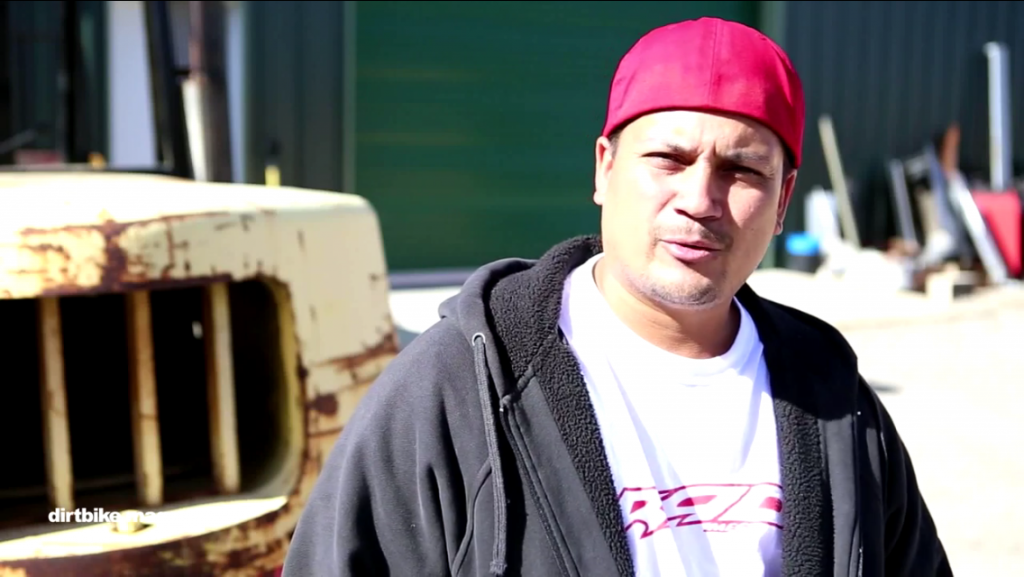 Holdcraft's wheels can be seen in use on some of the world's most trick, high-performance dirt bikes, street bikes, pit bikes and bicycles.  Rad Mfg.'s polished product is so striking and beautiful even famous custom builders, The Gas Monkey crew of Texas, requested a set for a high-end custom build.
"They knew exactly what they wanted so it was easy for us to do," Holdcraft said. "We like to branch out and take on projects when we can. We can put any wheel on all different makes. As long as the customer knows what they want, we can do it, no problem."
As a huge motorcycle enthusiast Holdcraft, 38, says he "just stepped into" the performance wheel business.  He recognized what the motorcycle community really wants.  His deep understanding of the racers and riders in the industry is why his wheels so quickly became the choice of top custom, Harley, motocross, supercross, supermoto, hare scramble and freestyle bike owners.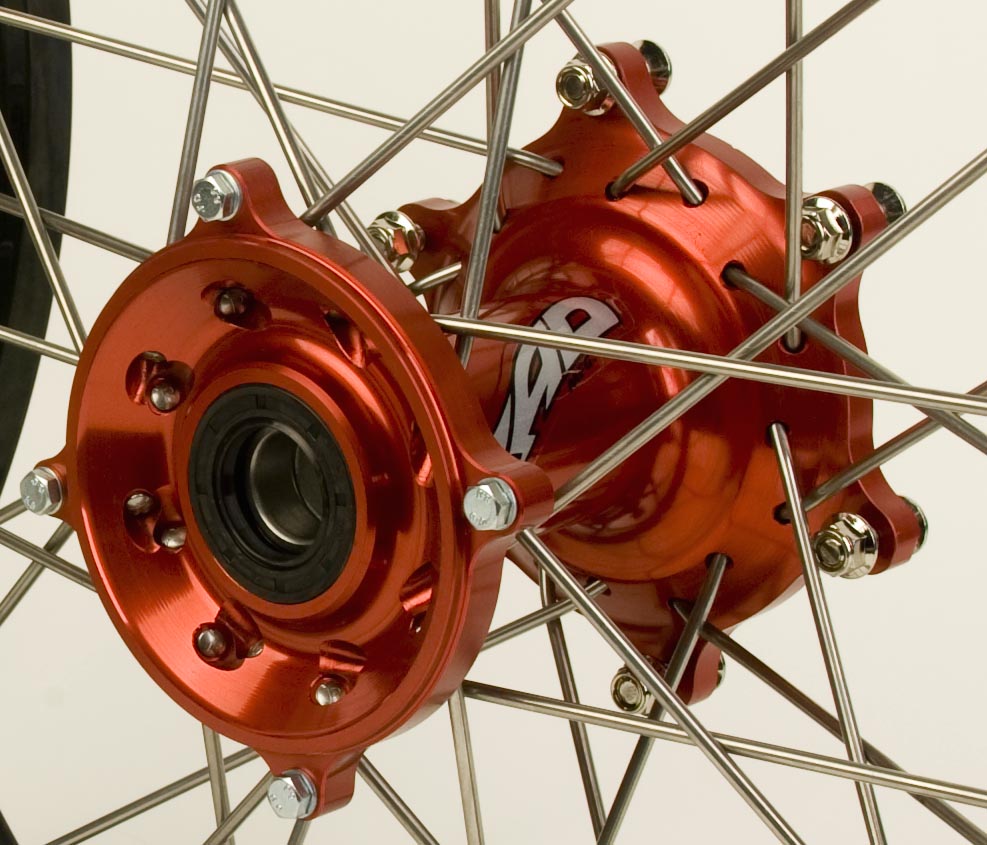 For drag racers, Holdcraft offers many attractive options as well. Not to mention he can give you the coolest looking pit bike at the track.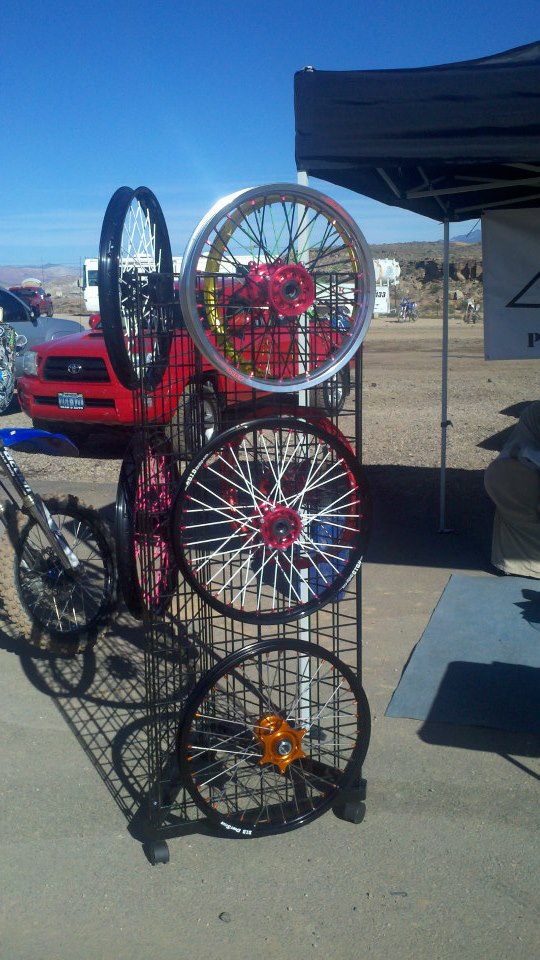 It's the years of experience, constant evolution and refinements that truly set Rad Mfg. apart.
"I understand something important about the racing community; They will get behind a quality product. If they like it, they will buy it. The quality and appearance of our product speaks for itself," Holdcraft says. "We really appreciate the feedback, and we have taken everything all of these racers have told us over the years and made modifications to keep improving."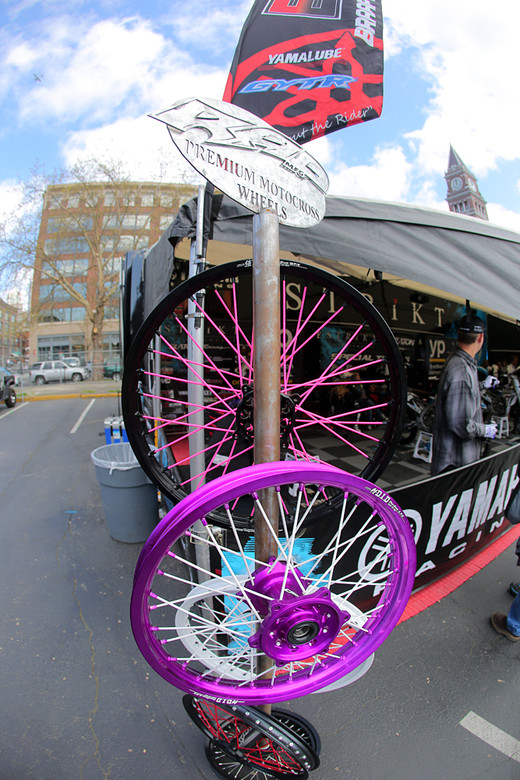 Holdcraft has created the perfect environment to give the customer everything they want in a custom order. It's a situation where Holdcraft doesn't have to rely on another company for any step in the process.
"You are supporting the U.S. market. We use all American material and American machines," Holdcraft said. "I love what we do."
At Rad Mfg.'s top-notch facility, the team of specialists does all the powder coating, anodizing and laser etching in-house.  Holdcraft's quality control team ensures every wheel that leaves his shop is true and ready for the rigors of the street, dirt, or race track. From the installation of the bearings and seals everything is done with extreme care and precision.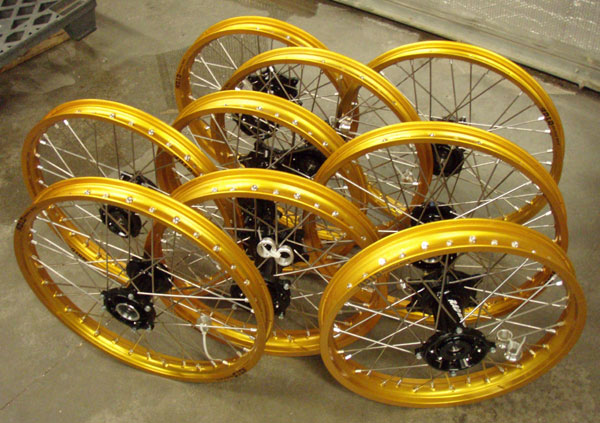 "They get it all from us. Just throw rubber on and go," Holdcraft said. "Glitz and glam is great, but we are also giving you the highest quality wheel possible. All of the assembly happens here and before every wheel leaves we make sure it's perfect."
And there is good reason for Holdcraft not sending out wheels with tires already mounted. It's another mark of his great understanding of the racing community's preference.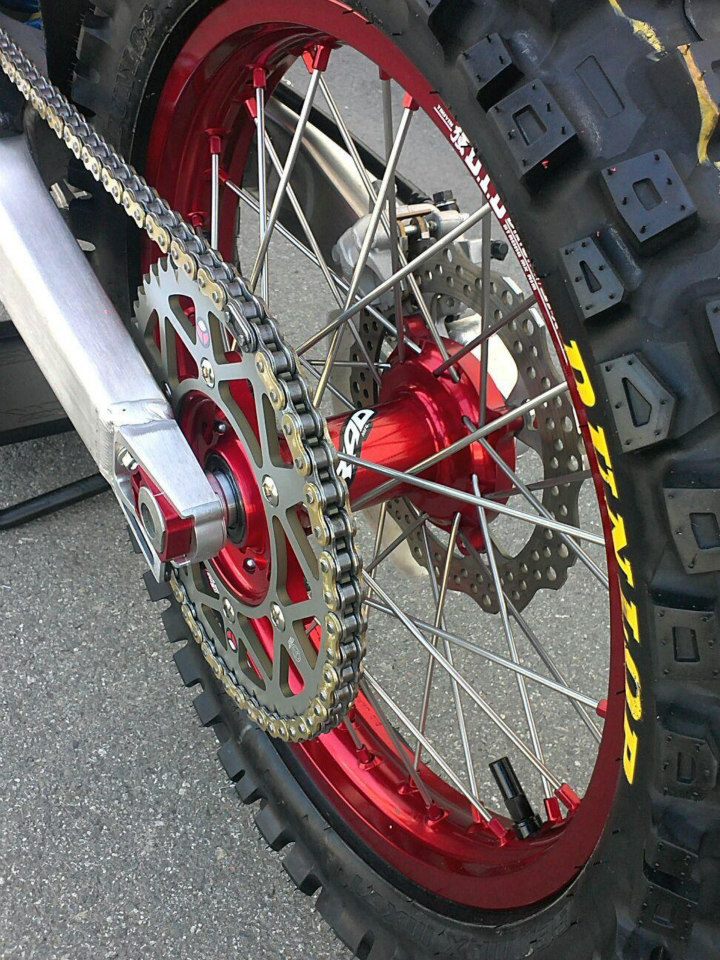 "We don't do tires, simply because we don't want to make that choice for the customer," Holdcraft said.  "There are so many brands out there and everyone has a preference. We want the customer to make that choice."
Rad's company is founded on personal choice. He says his customers' palates for wheel appearance ranges from mild to wild and just about everything in between.  This is evident in the diverse group of racers he supports in all forms of motorcycle racing and riding.
"Some guys like plain old silver on silver and some guys like that funky, bright loud stuff," says Holdcraft who backs flashy freestyler Jarryd McNeil. "Jarryd likes the bright purple stuff. If they like it, I like it."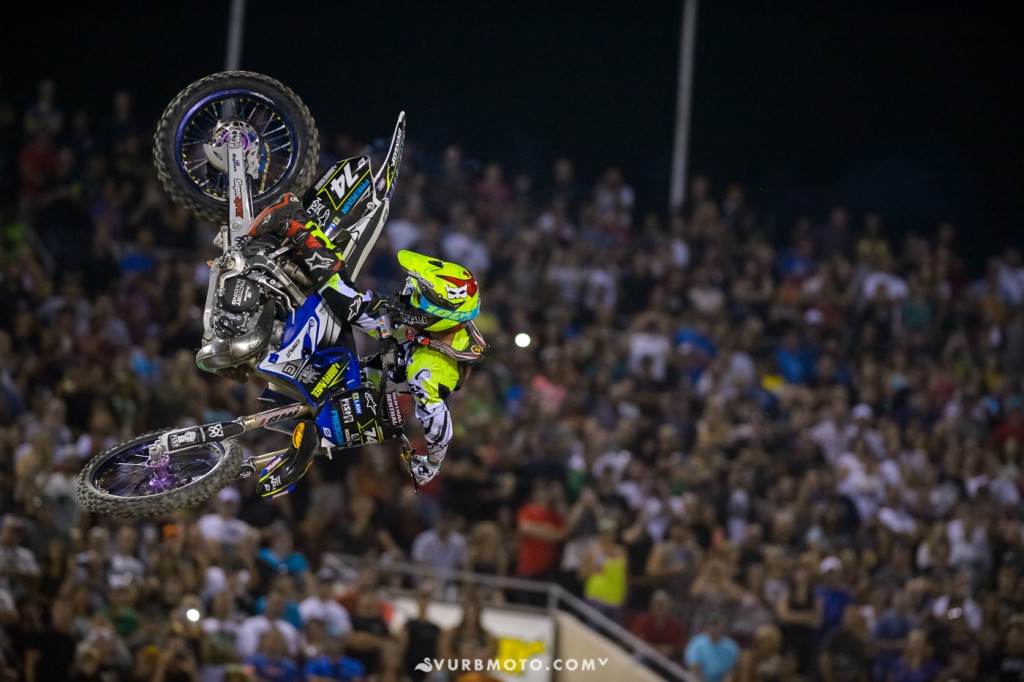 Rad Mfg.'s vibrant color combinations make it a popular choice in the flamboyant world of professional freestyle motocross.  Rad Mfg. supplies wheels to Jeremy "Twitch" Stenberg, Brian Deegan, Nate Adams and a lot of the Nitro Circus team members.
But from world renowned racers to your average recreational rider, Holdcraft lends the same customer service and guidance. Holdcraft's expertise and advice enables the customer to sustaining top wheel performance.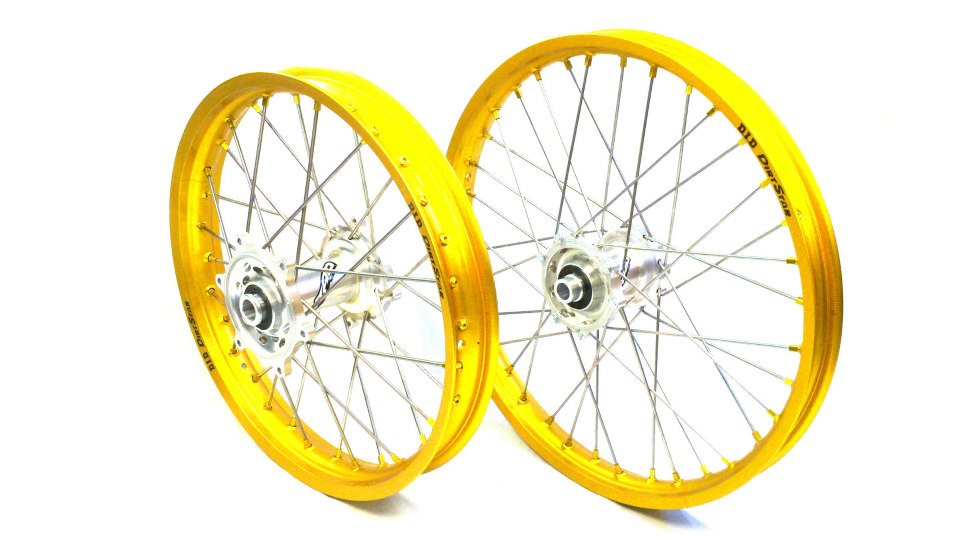 "How you maintain your wheel is extremely important.  You don't want to over tighten it and blow it out," Holdcraft said. "We have some easy steps to help with this."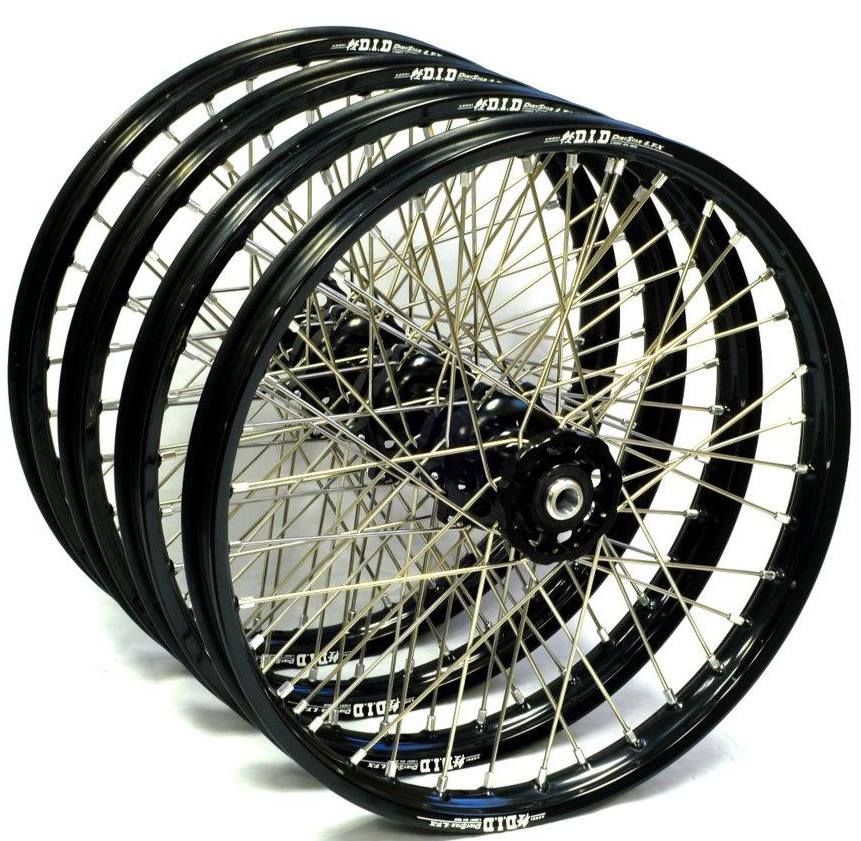 Give Holdcraft and Rad Mfg. a call today to get the coolest set of wheels you will ever own. Make sure to mention this article for special deals.
Click here to visit the Rad Mfg. Website of Rad Facebook page. Call 435-574-2357 of 435-574-2358,  mention Cycledrag.com for special pricing.
Check out Rad's facility in this video –