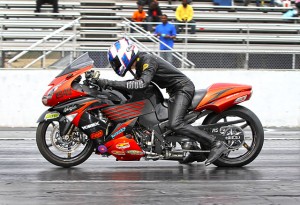 The motorcycle drag racing season is off to its best start in nearly a decade, and when the Mickey Thompson MIROCK Superbike Series lands at Maryland International Raceway you can expect the fireworks to go ballistic.
The Fast by Gast Spring Nationals on the famous, meticulously prepped quarter mile in Budds Creek, April 25-27, could very well see the sport's first true 6.80something Orient Express Pro Street pass. Current champion Joey Gladstone recently ran 6.905 at a whopping 215.51 mph, and we all know how well Gladstone and his DME team run at MIR.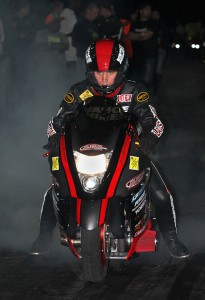 Three-time champ Rodney Williford will try to hold back DME's four Suzuki Hayabusa attack of Gladstone, Terence Angela, Jason Dunigan and Ehren Litten—the Rockingham season opener's top four qualifiers. The recently improved HTP Performance team will have three bikes of their own for "First in the 6s" Ryan Schnitz, Danny Cox and Jeremy Teasley. And we hope Eric Paquette will have the all-new, supercharged 'Busa ridden by Tony Ficher ready to split eardrums for miles.
Multi-time DME Racing Real Street champ Jeremy Teasley will have to contend with not only former champ Johnny "Turbo" Dobrin, "Super Dave" Stewart, and Kawasaki superstar Rickey Gadson—but also his own tuner, Roger Starrette. The big man has dropped some pounds and stepped into the saddle. Also, expect to see the return of Del Flores on an all-motor bike. Ed Murphy, Sherell Blake, David Merks, Anibal Merced and more will also be competing on a vast array of combinations.
Trac King Clutches Top Sportsman, Cycle Connection Crazy 8s, Louis Concrete 4.60, and FBR Shop 5.60 will—as always—see the finest index racers in the country. "Hillbilly Hustler" Jimmy Shifflett, MIR homegirl Kelly Clontz and her husband Chris, Julie Lucas, Jay Windsor, Kenny Cornnell, Ronnie Smith, Marion Ford, "Fearsome" Andy Baumbach and more will all be nailing the number.
Brock's Performance Street ET and Fast by Gast Pro ET will see heavy hitters like Connecticut Kingpin Bob Carlson, MIR hero Shayne Proctor, Virginia's Clay Davies, Floridian Robert Parker and more choosing their dials and playing the stripes.
Saturday night's Afterdark Undergound will go three hours strong and feature the nation's hottest grudge bikes, coolest riders, and loudest trash talkers. Cobra Commander, Eddie Kane, Mandingo, RG3, Richard Gadson, Lil' Daddy, Chachi, Possum, Alex Bud Light and Country are just some of the names you'll hear cursed and cheered deep into the tire smoky night.
This season is one people will be talking about for years to come—don't miss this chance to be a part of it!
More event information: http://www.mirockracing.com/events/springnationals.htm
Find out more about the Mickey Thompson Performance Tires MIRock Super Bike Series at http://www.mirockracing.com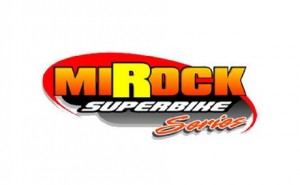 Find out more about Maryland International Raceway at http://www.mirdrag.com/