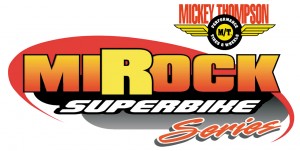 A month after Maryland International Raceway hosted it's biggest Mickey Thompson MIROCK Superbike Series season opener ever, the world's largest motorcycle drag racing series comes right back to it's premier house of speed in Budds Creek, MD for the Fast by Gast Summer Nationals on May 30-June 1.
No track anywhere is better prepped for high horsepower bikes on the quarter mile than MIR, but even Jason Miller's hard working staff may not be able to prep a 6.80 track in the heat of July. So this late May-early June race may be the best chance Orient Express Pro Street bikes have to run the world's first 6.80 something street tire pass until October.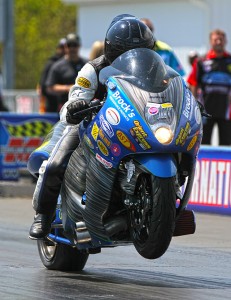 Champion Joey Gladstone and the whole DME Racing team, 3X champ Rodney Williford, and the HTP Performance stable of Suzuki Hayabusas will all be shooting for the mark along with a full field of others. The race for the next milestone, and this best chance before the summer to reach it, could even draw Midwestern stars like Frankie Stotz, Bud Yoder, and Detroit's Ronnie Mitchell Racing—all looking to subdue DME's stranglehold on the class.
DME Racing Real Street is poised for it's hottest season of competition ever, with Johnny "Turbo" Dobrin and Jeremy Teasley sharing wins so far this year. But that doesn't tell half the story, as Eddie "Who?" Chapman, "Super Dave" Stewart, Roger Starrette, David Merks, Sherrell Blake, Rickey Gadson, Anibal Merced and others are all within a hair's breath of the winners circle. Nitrous, turbos, Suzukis, Kawasakis—Real Street has it all.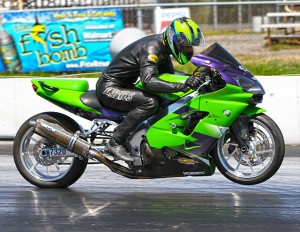 The world's quickest, 2-wheeled index class—Louis Concrete 4.60—will be assaulting the eighth mile with riders Darryl Hollins, Terry Tompkins, Kenny Cornnell and others squeezing all they can out of their nitrous, turbo and even nitro bikes, while still keeping it on the number in the fastest growing MIROCK class.
FBR Shop 5.60 throttles it back just a bit, opening the door for fast streetbikers like Robert Parker, Jeremy Teasley and Shayne Proctor to face off against the purpose-built dragbikes of Marion Ford, Michael Ostrowski, Jimmy "Hillbilly Hustler" Shifflett and more.
MIROCK's blazing hot streetbike index class, Cycle Connection Crazy 8s, always boils down to the sport's most skilled hand-clutch jockeys— Ron Arnold, Richard Gadson, Cameron Teasley, Jordan McDougald, Ben Knight and others.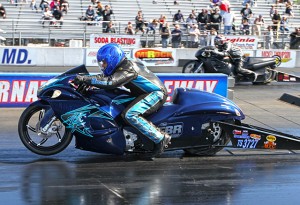 Trac King Clutches Top Sportsman features bracket racing's most aggressive riders and bikes, with guys like Boo Brown, Chris Clontz, and Brian Canoles, and the ladies Kelly Clontz, Julie Lucas and more.
Fast by Gast Pro ET and Brock's Performance Street ET fields will swell with the nation's largest bike counts fighting round after round for what are recognized as the world's most coveted and hard-earned motorcycle bracket racing trophies.
Saturday night's 3-hour long Afterdark Undergound will send stretched, sub-7 second monsters like Kingpin, Eddie Cane, Cobra Commander, Mandingo and more launching their front wheels skyward as rail-thin riders feather the throttle and keep the fires lit to the Big Money finish.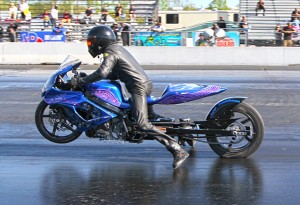 It's a week after Memorial Day and you have nothing more patriotic to do than exercise your hard-fought-for right to race and watch the world's best at MIR. Be there!
Find out more about the Mickey Thompson Performance Tires MIROCK Super Bike Series at http://www.mirockracing.com
Find out more about Maryland International Raceway at http://www.mirdrag.com/
This report was prepared by Tim Hailey. Enjoy everything there is to read, see and watch about motorcycle drag racing and more at http://www.eatmyink.com