Star Racing's George Bryce posted the following on Facebook –
"This is a story about some news I received today…"
Excerpt from National Dragster by Kevin McKenna: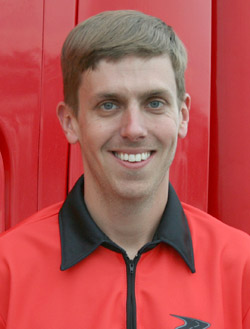 Pro Stock Motorcycle rider Michael Ray, who is qualified No. 7 in the Countdown to the Championship standings, delivered a shocking announcement today when he announced his resignation from the Star Racing team, effective immediately.
"This is just a business decision," said Ray. "If the performance isn't there then a change has to be made, so I felt that I had to do what was best for me and my family. I can't thank George and Jackie [Bryce, team owners] and Star Racing enough for all they've done for me and Gottspeed Racing over the last two years."
Ray indicated that he does not currently have a ride for the upcoming NHRA Carolina Nationals in Charlotte, Sept. 12-14, but was hoping to find a competitive bike to ride. The Charlotte race is the first event in the six-race Countdown to the Championship playoffs.
George Bryce issued the following statement: "We just found out today at 2 p.m. [Eastern time] and we were shocked and surprised by Michael's decision," said Bryce. "He's obviously not happy with performance or the reliability we've had lately but we believe as a team that we've just turned the corner. For example, we had the quickest bike in the final qualifying session at Indy and earned three bonus points. We're very disappointed but we'll do what we always do, which is keep digging and keep moving forward."
Bryce also indicated that he expects to announce the team's future plans shortly.