Top Fuel motorcycle standouts Larry "Spiderman" McBride and Dave Vantine wrapped up successful preseason testing at Orlando Speed World in Orlando, Fla., Feb. 22-23.
After making passes for a day-and-a-half, the duo was rained out on Tuesday afternoon.
"We wanted to make more runs but when the good Lord sends rain there is not much you can do," McBride said.
Wednesday's forecast calls for more precipitation.
"We wished we had two more runs but there is not much we can do," Vantine said. "Overall it was a great test session. I'm very excited for the first race. "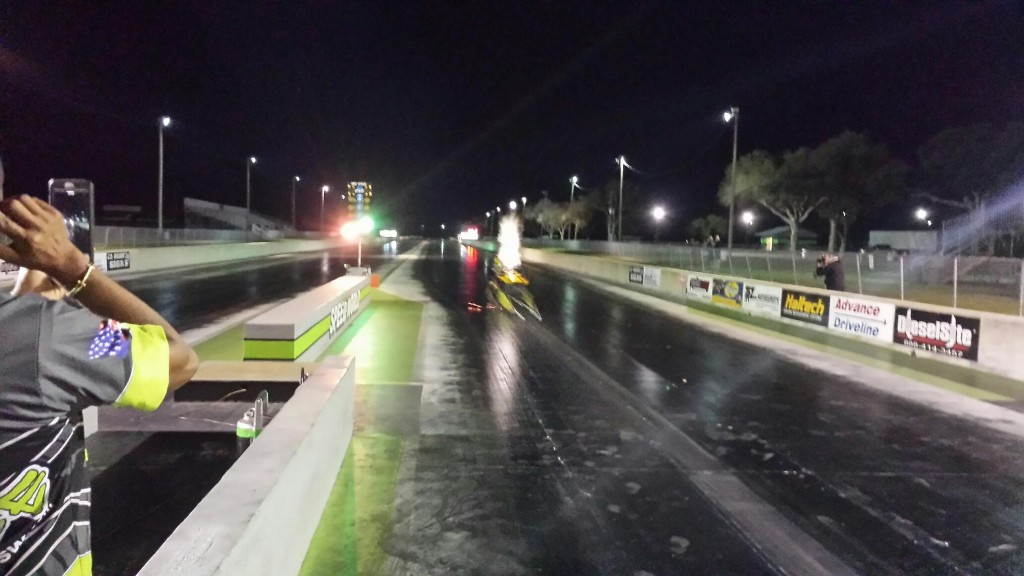 After two impressive and undisclosed test runs Monday, the Spiderman smoked the tire on his only attempt Tuesday.
"The weather was changing and there was some sand blowing on the track," McBride said.
McBride now heads back to his Newport News, Va.-based speed shop to prepare for the ManCup season opener, April 8-10, at South Georgia Motorsports Park in Valdosta, Ga.
"I feel very positive. Everything on the bike is working very well and it has a lot of promise," McBride said. "I just can't get over how very smooth it is compared to my old bike. Blue's tubing was very stressed after all those years."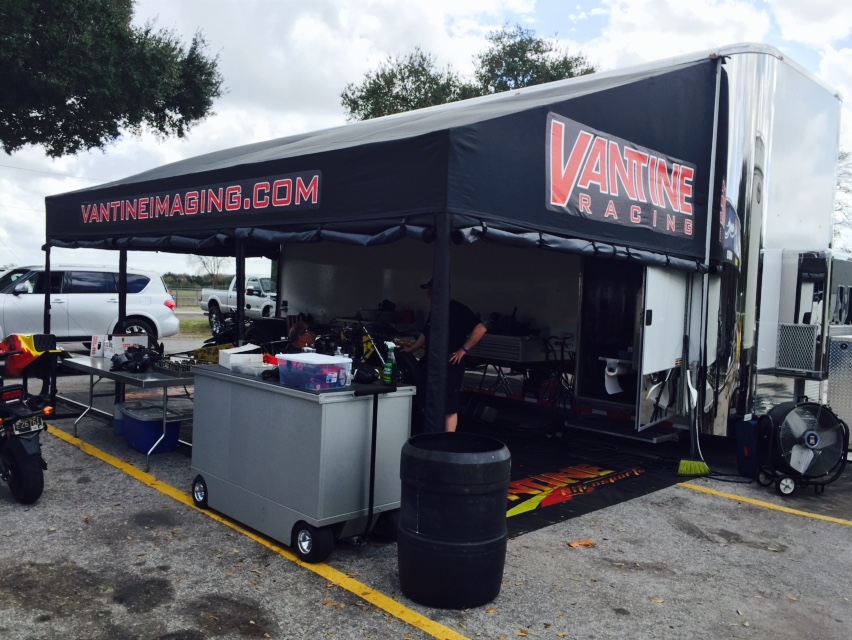 Vantine, the world's third quickest motorcycle drag racer at 5.77, concluded his testing with an impressive 3.98 eighth-mile run.
"The McBride clutch, our reason for being here, is coming around nicely," Vantine said. "We had a new rim from Johnny Vickers and Hawaya Racing that also worked very well."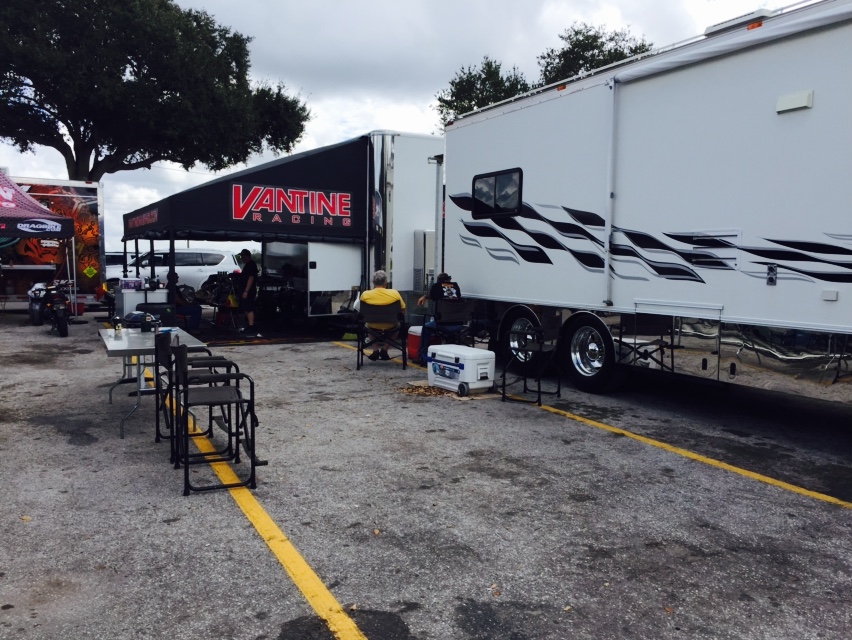 McBride had nothing but praise for the rider now entering his fourth season.
"Dave is doing an excellent job. His performance at this session and last season speaks for itself," McBride said.  "The clutch is working well and I think there is more room for improvement."
The McBride clutch features a titanium pressure plate.
"We will go to Valdosta with piece of mind," Vantine said. "Steve (McBride) said it's a very repeatable clutch."
Vantine extended a special thanks to Greg Pollard, Larry and Steve McBride, Joe Taranto, Joe Hahn, Jim Althaus, Genie Muldoon, Pete Vantine, Johnny Vickers and the awesome employees of Vantine Imaging.
McBride thanked his primary sponsors; Trim-Tex Drywall Products, Pingel Enterprise, Drag Specialties-Parts Unlimited, Red Line Synthetic Oil Corporation and Final Swipe Merchant Services.
Web-Cam, Vance & Hines Motorsports, Portable Shade, PR Factory Store, Ferrea Valves, Kibblewhite, Precision Machine, World Wide Bearings, Vanson Leathers, Five Star Powersports, Belt Drives Ltd, Simpson Race Products, Nitrous Express, APE, EK Chain, Arias Pistons, Cometic Gaskets, B&J Transmission, Carolina Cycle, L.A. Sleeve, PJ1, Mickey Thompson Tires, Valco, Goodridge, Carlisle Belts and Gates Belts.