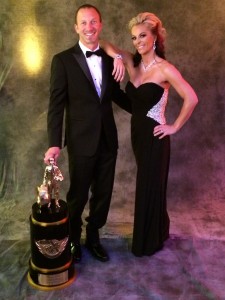 Matt Smith Racing has entered into a multi-race agreement with Stockseth Racing and Nitro Fish, which will include associate sponsorship for the 2014 NHRA Mello Yello Drag Racing Series and 5 races each as the primary sponsor for the 2-Time NHRA PSM World Champion Matt Smith.
Mark Stockseth of Stockseth Racing and Kenny Koretsky of Nitro Fish have been long time supporters of Matt Smith Racing.  "When Mark and Kenny heard that Viper had shut down operations and were going to unable to honor their commitment of my race team, they both stepped up in a big way to help us out".  Stockseth Racing and Nitro Fish will each be the primary sponsor for 5 races and an associate for the entire season, that leaves us only needing support for 6 additional races." Said Smith.
"I was shocked that Matt might not be able to defend his championship and called to offer my help.  I have always been a big supporter of both Matt and his dad Rickie". Said Stockseth.  Kenny Koretsky added "Matt & his wife Angie are two of my favorite people and I have been an associate sponsor of theirs for a long time.  I wanted to help Matt be able to defend his title".
"While this is a huge help we still need to secure additional funding for 6 races on my bike along with help for Angie, John Hall, & Scotty Pollacheck.  I plan on defending my title but we still are going to need a little help and luck to able to run the entire season.  I would like to thank all of our associate sponsors that are back with us this year: Red Line Oil, S&S Cycle, MAC Tools, PJ-1, Haltech, IDG, Total Seal, ARP, CP Pistons, Affliction, & World Wide Bearings.  We could not do this without your help and support". Said Smith
Matt Smith Racing as a team went to 11 final rounds out of 16 races winning 6 times, they were also #1 qualifier 4 times on their way to winning their second championship.  Anybody that is interested in becoming involved with a 2-Time NHRA PSM Championship winning team please contact: Colbert Seagraves at (336) 764-2898, cseagraves@triad.rr.com or Matt Smith at mattsmithracing@yahoo.com.
Matt Smith Racing would like to thank all the fans and our friends for their kind words and support during this time of adversity; it's because of you that we do what we do.