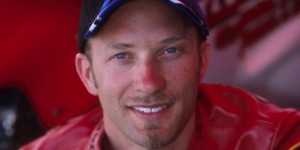 Sitting third in the NHRA Full Throttle Championship point standings, Matt Smith has one win this year and this weekend at the 24th annual FRAM Autolite NHRA Nationals he is hoping to make it two.
With his Best Tech Brands/FastSharkSupply.com Buell running well, Smith hopes to have a repeat of his win in 2007 at Sonoma.
After starting off to a slow season at the beginning of the year, due to running overseas all winter; Smith has really been putting down the numbers here lately. Running strong numbers on the track and cutting great lights has propelled him to the top-three in the point standings with just a few races to go before the Countdown to the Championship.
Along with Best Tech Brands and FastSharkSupply.com; Red Line Oil, Wilson Concrete and Senecal Construction have all stepped up to help out Matt Smith on the West coast. And Smith hopes to give them a win in wine-country this weekend.
"I am so ready for Sonoma," said Smith. "We have been running real well lately until Denver last weekend, where we had some issues. To have another race the next weekend is definitely what I need. We normally run good at Sonoma, so hopefully we can get a win here and get back on track."