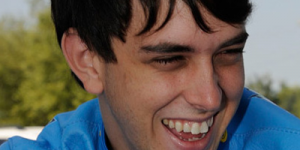 His sophomore season in NHRA's Pro Stock Motorcycle category has been a roller-coaster-like ride, but it won't keep LE Tonglet from earning a position in the Countdown to the Championship line-up.
Tonglet became the youngest series champion (20 years old) last season when he dominated the six-race Countdown to win the title by four points over Andrew Hines. Tonglet earned the Auto Club Road to the Future Award (aka rookie of the year) as well.
It is quite likely he will officially clinch one of the 10 playoff positions during the FRAM-Autolite Nationals, Friday through Sunday, at Infineon Raceway. Only three (of 10) races remain before the fields are set. He is fourth with 453 points.
"We just want to finish in the top four," Tonglet said. "If we do, we should have a good shot at winning the championship again."
Tonglet, who will be at the controls of a special Autolite/Nitro Fish Suzuki GSXR when qualifying begins, is happy to return to sea level racing conditions after spending last weekend in the Denver area, where the track was at 5,860 feet high.
"We are looking forward to this race," he added. "We hope we'll be able to use the same clutch we used up there. We had to change it all around for the altitude.
"We have a good motor that ran well last week. Our team is working together a lot better . . . and our Autolite/Nitro Fish Suzuki is ready to go."