All Victory Motorcycles racer Matt Smith needs is a little luck to battle for victories and the Pro Stock Motorcycle championship.
Smith, though, got no luck at all in the first round of the Chevrolet Performance U.S. Nationals on Monday at Lucas Oil Raceway. His combined reaction time/elapsed time would have beaten every other rider in the first round, except the guy he raced. And that guy, L.E. Tonglet, needed to set the fastest speed of the weekend to beat Smith.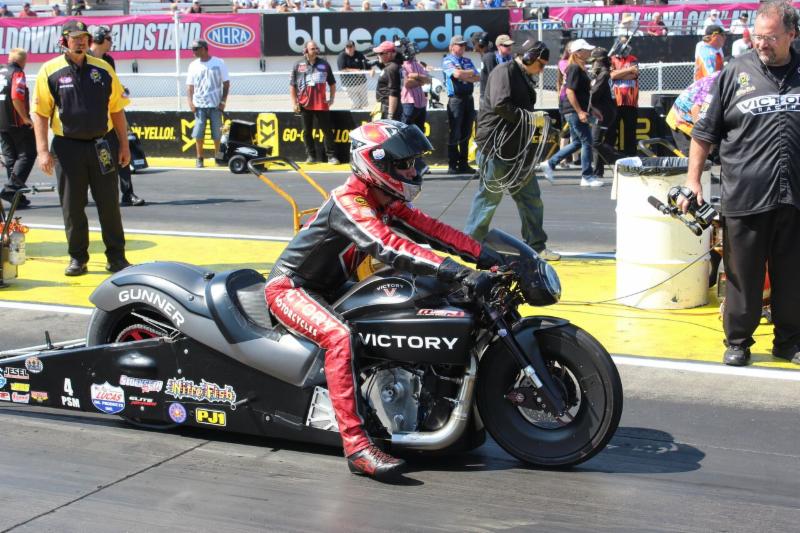 "I've had no luck on Sunday this year, and I really thought with it being a Monday race we might get a little luck, but it doesn't matter," Smith said. "Maybe NHRA needs to make a Saturday night race so I can have some luck."
Smith had a .010-second reaction time — the best of the round — and then made a pass of 6.856 seconds at 195.00 mph. He was ahead at 1,000 feet, but Tonglet ran him down with a 6.847 at 197.25 mph.
"To me as a rider, I've performed the best I ever have on (race days)," Smith said. "I've been riding good. The reaction times, I don't think I've been left on maybe twice this year, and it's just one of those deals where we are just suffering from no luck on Sundays. Surely the racing gods are going to give me some luck, and I'll be fine if it starts in the Countdown."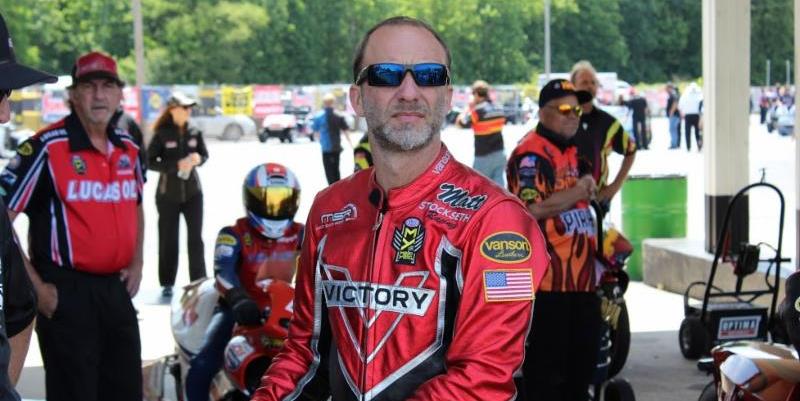 Despite the first-round defeat, Smith wrapped up a spot in the six-race Countdown to the Championship, which begins at the next race, in Charlotte. He'll be ninth when the Countdown begins, and only the top-10 Pro Stock Motorcycle racers are eligible for the title.
"We made the playoffs, and it's great for MSR, it's great for Victory, Lucas Oil, Nitro Fish, and Mark Stockseth," Smith said. "We'll go to Charlotte, our home track, and hopefully turn this thing around. We did it in 2013, we turned it around and won the championship from way back, and we'll have to do that again this year.
"We'll try to be strong. We'll go home and instead of bringing the 9 mm, we're gonna get the Uzi out."