After a strange set of circumstances ended his day early at Texas Motorplex, Lucas Oil Buell Pro Stock Motorcycle rider Hector Arana Jr. is ready to bounce back during this weekend's NHRA Toyota Nationals at The Strip at Las Vegas Motor Speedway.
Arana's clutch lever malfunctioned in the first round in Dallas, though he was able to get the round-win when his opponent slowed early in his run. That was the first time Arana had experienced trouble with his clutch lever, and though he and the team replaced it, it was not completely unexpected that he red-lighted in the next round, given the lever was working better than he anticipated.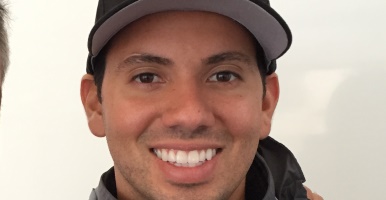 Arana, however, will be ready to handle it in Las Vegas.
"The bike's back to reacting how it's supposed to react," Arana said. "It's almost like you've got to start all over again. You've got to adjust the clutch to slow the bike down because you shouldn't slow yourself down. Your clutch tune-up changes a little bit because of how the clutch is coming in.
"Now, we've got that fixed, and we'll go to Vegas and hopefully in four runs we can get it dialed in and get back on top. We'll try to have a good weekend."
Arana's early exit left him fourth in the points standings, 81 out of the lead with two races remaining in the season, but like in Dallas, Arana isn't thinking about points. Instead, he's focused on improving his bike and trying to notch his third victory of the season.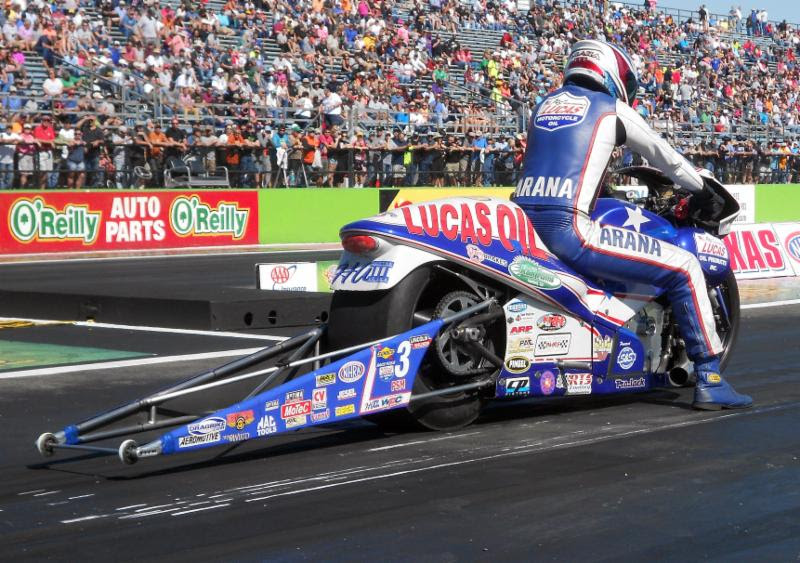 "I know Vegas is a slower track because of the higher altitude," Arana said. "It's Halloween weekend, so it's a fun weekend. Let's go out there and try to have fun and have a good weekend."
Arana had fun the last time he was in Vegas, and it had nothing to do with the race.
"Last time, I was able to go out there early," Arana said. "I brought $500 with me, and I was there for a week. My brother and some friends came out, and we had a good time. I was able to play the whole weekend, pay for my food and everything with that $500, and I left with $600. It was pretty cool."
Pro Stock Motorcycle qualifying sessions are scheduled for 12:15 and 3:45 p.m. on both Friday and Saturday. Eliminations are scheduled to begin at noon, Sunday. All racing action will be shown on ESPN2.