When Chip Ellis quit his job out in Montana to finish the NHRA Mello Yello season and work fulltime with the Junior Pippin/PiranaZ Pro Stock Motorcycle team, he was a little afraid his former employer Barry Van Hook would be upset with him. "Barry's a racer, he'll understand," Ellis reasoned at the time.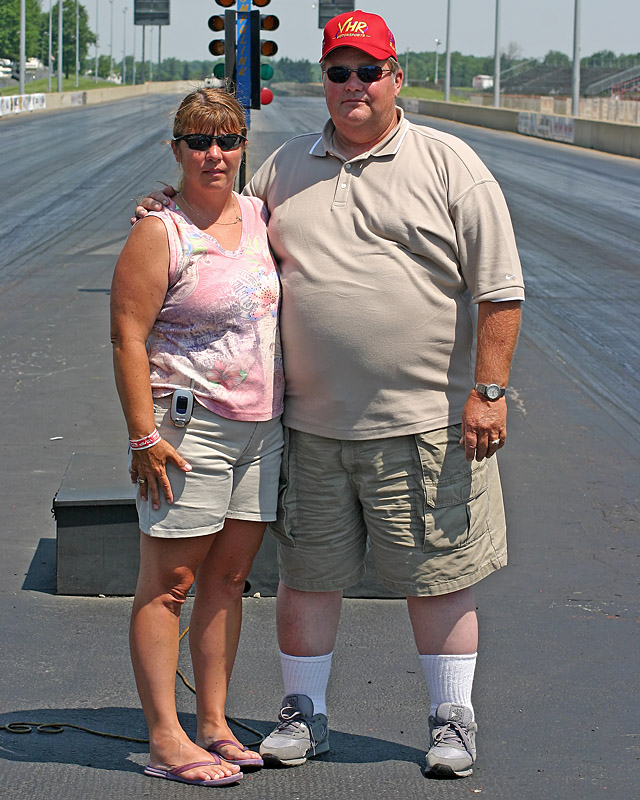 And he was right. Not only is Van Hook not upset, he's pitching in—along with his wife Nancy and son William—to help Ellis and Pippin finish the season. "I'm just thankful for the time we had him," said Van Hook, an oilman. "Because of Chip, our company is better today than when he started."
Van Hook has raced the most rare and raw of beasts—Top Fuel Motorcycle. He met Ellis when both were riding turbo Kawasaki Funnybikes in the legendary AMA/Prostar series. "It's just been one helluva good friendship ever since," said Van Hook.
"Barry's been a long time friend," agreed Ellis, who worked for Van Hook for 2 years. "He's a diehard racer. He loves racing and we're happy to have the opportunity. We're proud to have Van Hook Racing work with us, and Junior greatly appreciates the Van Hook's support."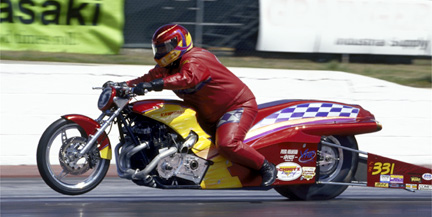 Van Hook and his son William have raced off and on over the years and have an impressive garage of Top Fuel, turbo Funnybike and nitrous Pro Mod bikes. But this is the Van Hook's first involvement with Pro Stock. "I would only do it if Chip is involved," said Barry. "I trust him. I know what it costs even to just run the truck back and forth across the country, and I want to help them out."
Ellis and the team are fifth in points with two races left in the 2015 season. "After starting down two races, having to learn how to keep these motors living and work with the clutch, the team and I are thrilled with the results that we're having," said Chip. "Now we just have to keep it going."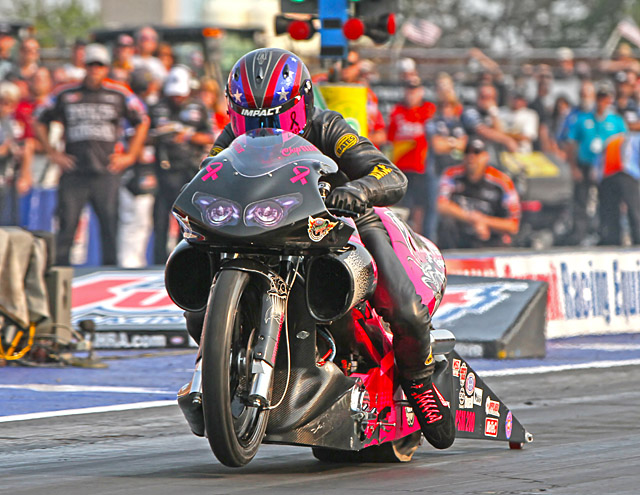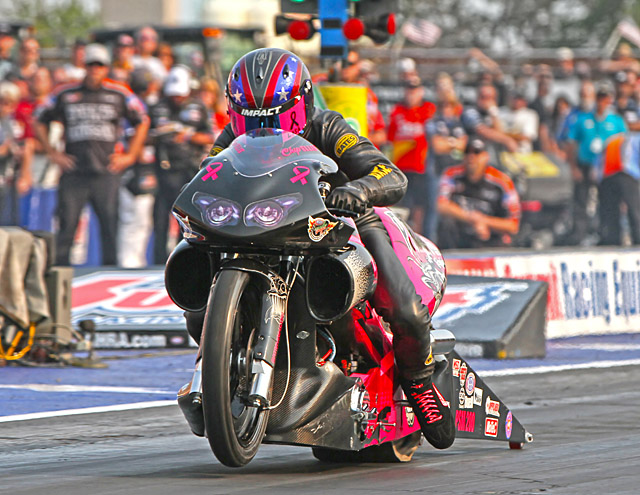 Ellis and engine builders/tuners Lon Moyer and Brad Moore will do just that as bike owner Pippin continues to recover from heavy doses of chemotherapy and radiation on inoperable stage 4 cancer discovered this summer. There has been good news, as doctors say his tumor has shrunk.
The next bit of good news would be a Chip Ellis victory this weekend aboard the Junior Pippin Trucking/PiranaZ/VHR Buell at the Toyota NHRA Nationals at The Strip at Las Vegas Motor Speedway, October 29-Nov 1.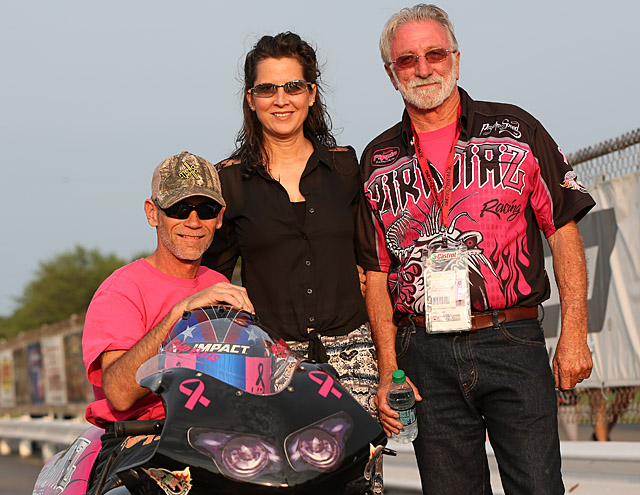 Junior Pippin and Chip Ellis would like to thank PiranaZ http://www.piranaz.net , Junior Pippin Trucking, Van Hook Racing, Competition Engine Services, Bates Leathers http://www.batesleathers.com/index.php , Lisa Pippin, Lon Moyer, and Brad Moore.