The NHRA Mello Yello Drag Racing Series season is coming to a close, but don't expect Lucas Oil Buell Pro Stock Motorcycle rider Hector Arana Sr. to slow down. If anything, Arana wants to speed up at the penultimate race of 2015, the NHRA Toyota Nationals this weekend at The Strip at Las Vegas Motor Speedway.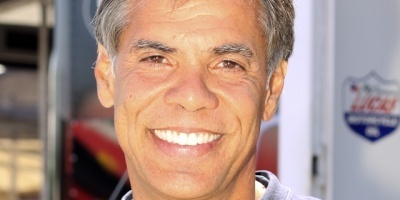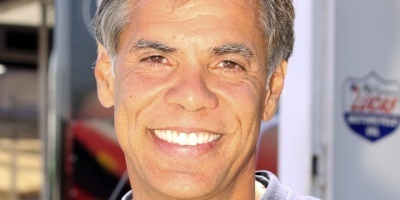 "We have to look at it differently now," Arana said. "We need to do something off the charts to see what happens. All I've been thinking about is what to do: Thinking about the clutch, thinking about the motor, thinking about what it needs. I need to do something so it can go fast. Then, we'll be back on top."
Arana is eighth in the class points standings, which means he probably won't win his second championship this year, but he does have one victory this season and wants some more.
Arana is also looking for some answers with his Lucas Oil Buell after struggling to find speed at the last two races. He reached the final round in St. Louis — losing to son Hector Jr. — but hasn't qualified in the top half of the field at the last two races, winning only one round.
"We've got the power," Arana said. "I know we've got the power. I don't know what happened, but we have lost the tune-up a little bit. We're behind some and we're having some issues with the 60-foot times. That's killing us."
Arana, though, is not one to give up. He'll take every approach, conventional and unconventional, to try to find more speed.
"The bike is not responding," Arana said. "It's not just one, it's both bikes. We're not getting the 60-foot that we're used to. We've got plenty of notes, and we try to go through those notes and duplicate it, but things are not repeating. It's not giving us the info that we need."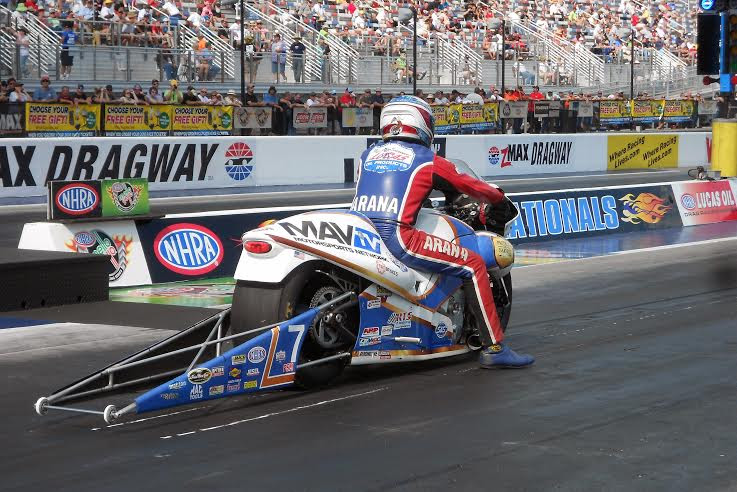 Arana still will have a smile on his face this weekend, especially on Saturday when the Pro Stock Motorcycle class dresses up for Halloween.
"That's a cool event," Arana said. "It's a great facility, and you have everything around that you could possibly want. But it's also Halloween, and to dress up and see the kids and all that, that puts a smile on my face. I act like a kid."
Pro Stock Motorcycle qualifying sessions are scheduled for 12:15 and 3:45 p.m. on both Friday and Saturday. Eliminations are scheduled to begin at noon, Sunday. All racing action will be shown on ESPN2.