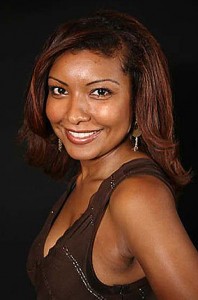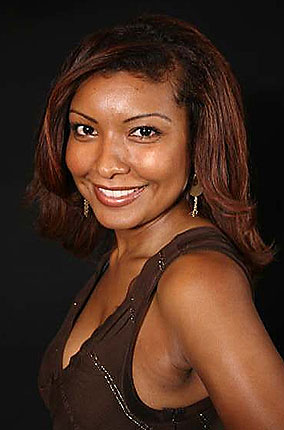 Six-time NHRA champion crew chief George Bryce has built a reputation for discovering talent, hiring greats like John Myers and Angelle Sampey.  Has he found another?
The NHRA's first female African-American Pro competitor Peggy Llewellyn announced she will run the entire 2007 NHRA tour on Texas-based Ford dealer Karl Klement's freshly assembled team. Llewellyn's squad will possess the racing wisdom and knowledge of six-time NHRA champion crew chief George Bryce, as a tuning consultant, and former member of Steve Johnson Racing Shane Maloney as crew chief.
Llewellyn made her professional debut in 2001 and has since enrolled in the George Bryce/Frank Hawley School of Drag Racing in Gainesville, Fla.
"It has always been my plan to get back out there. It's something I wanted to do, but I wanted to make sure it was something I could do," Llewellyn, the 5 foot 2 inch, 115-pound rider said. "George called me around Halloween and told me about Karl and how he wanted to put together a team. Then it was on fast forward and I was back at the school again."
Llewellyn first attended drag races at age 7 with her father, Eugene, who campaigned a nitro Funny Bike. After a successful bracket racing career, she entered six POWERade events in 2001, qualifying three times and running a best of 7.30.
Klement, a former drag racer himself, says he has long wanted to join the professionalism of the NHRA series
"I drag raced 30 years ago and always wanted to be involved in the NHRA," said Klement, who also has 20 years of involvement in AMA Dirt Track racing under his belt. "Before I picked a rider, I interviewed three potentials and found Peggy has a heart bigger than Texas. There is nobody that wants to win as bad as she does. It's such a positive thing to have somebody on the team like that who is as mature and focused as she is. She will be ready."
Bryce, along with wife Jackie, have developed a reputation for developing raw talent into championship caliber riders.
"Peggy really wants to be a part of this and we are looking forward to building a team around her, promoting her, and introducing drag racing to some new people," said Jackie Bryce, a two-time AMA/Prostar Pro Stock national champion crew chief. "Peggy has stayed involved with the sport from the outside and we're excited to be working with her. Adding Shane's NHRA experience to the team has really accelerated Karl's learning curve and he is helping get Peggy up to speed with her training."
Currently Llewellyn is working with an NFL trainer to improver her conditioning and mental toughness
"I think Peggy's going to be great," said Klement. "She's definitely got the right attitude."
The team plans to build both a Suzuki and a Buell entry and will use whichever ends up being the quicker machine.
"The main reason I'm excited about working with Karl is that he doesn't care what we race, he just wants to win," said Bryce, who has had success with both configurations.. "We will have a state-of-the-art 1655cc TL Suzuki and a state-of-the-art S&S powered Buell. By the Gators, we'll have Peggy racing whatever she's fastest on and most comfortable with."