After debuting a new motorcycle for the first time in more than 20-years, 2016 has been a season of milestones for Top Fuel dragbike legend Larry "Spiderman" McBride.
McBride's new "Star" has already captured its first five-second run and pair of round wins. Now Team Spiderman puts its operation's durability and endurance to the test with the new motorcycle's first back-to-back race weekends.
"One part of me is really excited and one part of me is really nervous," 15-time champion McBride said. "I know it's going to be tough, but I am also looking forward to it."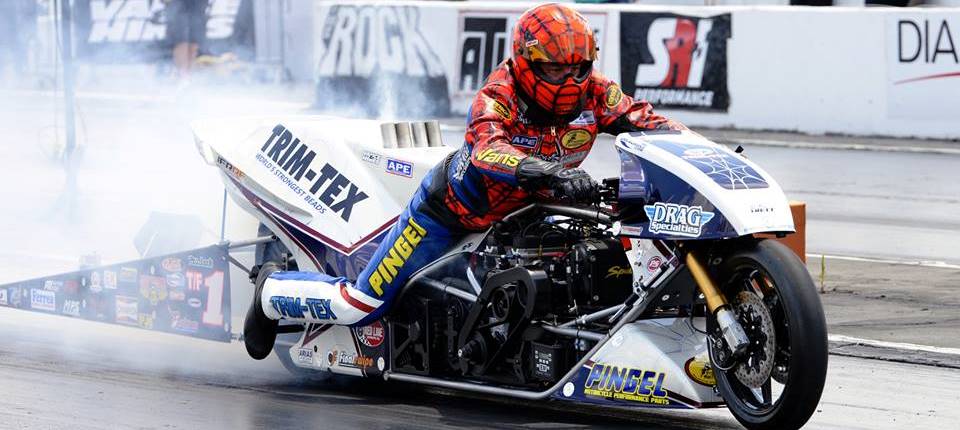 The legendary racer begins his tour with a 900 mile-plus journey to beautiful Memphis International Raceway for the Man Cup HTP Nationals, July 23-24.
Memphis is known to be a challenging event for crew chiefs and tuners due to extreme July heat.  Last season, McBride endured the 135-degree track temperature to take the event win, with a 6.18 at 228 mph to Korry Hogan's 6.69 at 170 mph.
The victory came on "Blue," McBride's iconic, trusted machine for more than 20 seasons.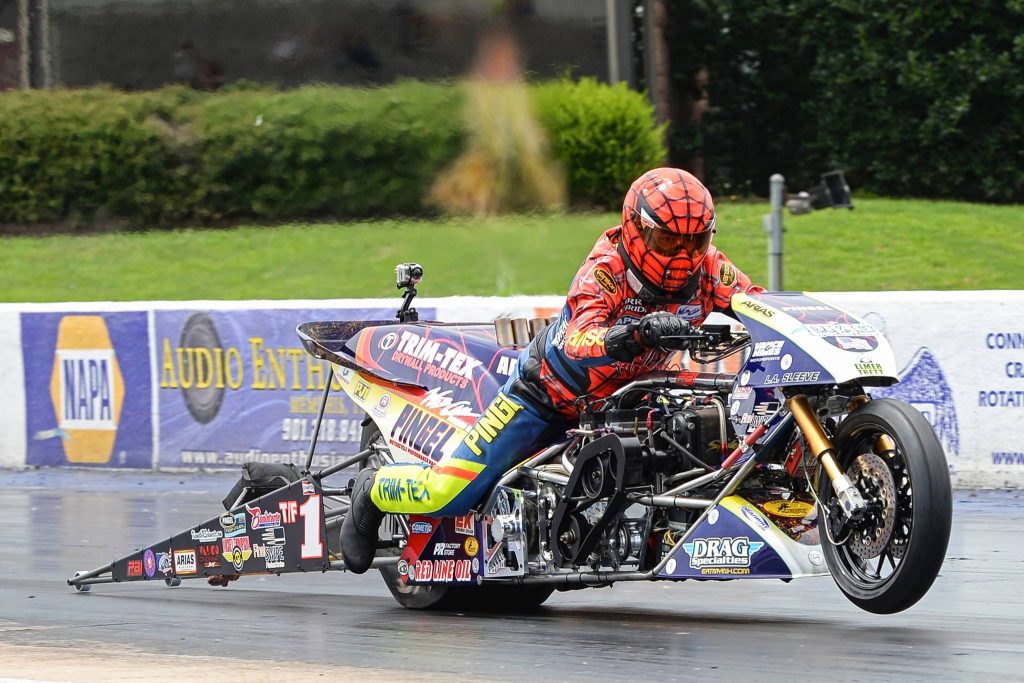 The team is finding "Star" to possess its own unique needs when it comes to tuning.  A scorching forecast for Memphis will again have the defending champion battling adverse conditions.
McBride remains optimistic and says his team has learned a lot about the new machine in the past month, carefully taking apart every component at McBride's Newport New, Va. speed shop, Cycle Specialist.
"We feel really good about the bike right now. We found something that was not right in the fuel management system," McBride said. "We think we have everything working properly now."
After Memphis, McBride will head back home and quickly prepare for the northern debut of his new motorcycle at the IDBL WPGC Bike Fest / Elmer Trett Top Fuel Shootout, July 29-31 at Maryland International Raceway.  It's an event expected to attract a large crowd and tough Top Fuel field.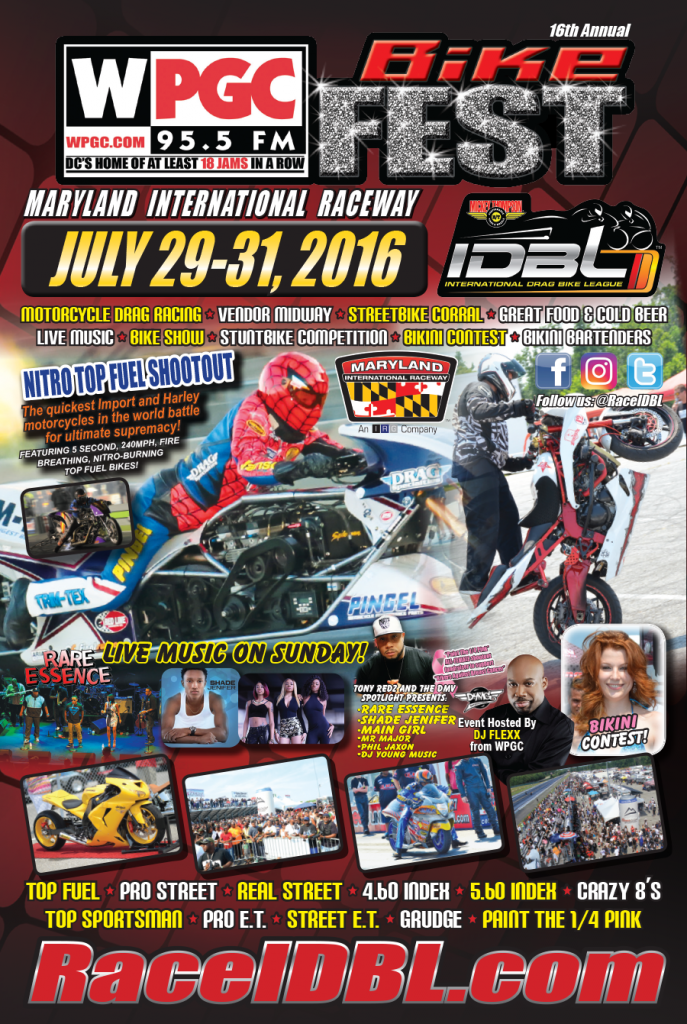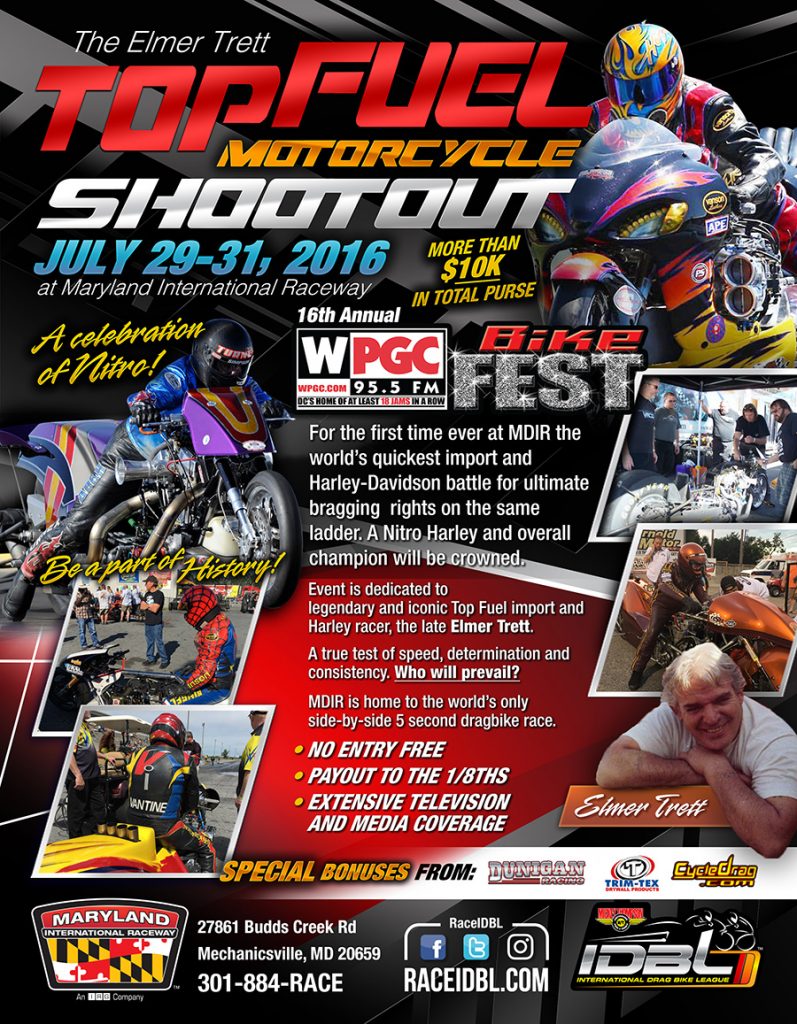 "It's going to be a real challenge and a great show," McBride said. "I'm looking forward to seeing everyone there."
Primary sponsor Joe Koenig, President of Trim-Tex Drywall Products, is equally thrilled for the back-to-back stretch and plans on being at each event.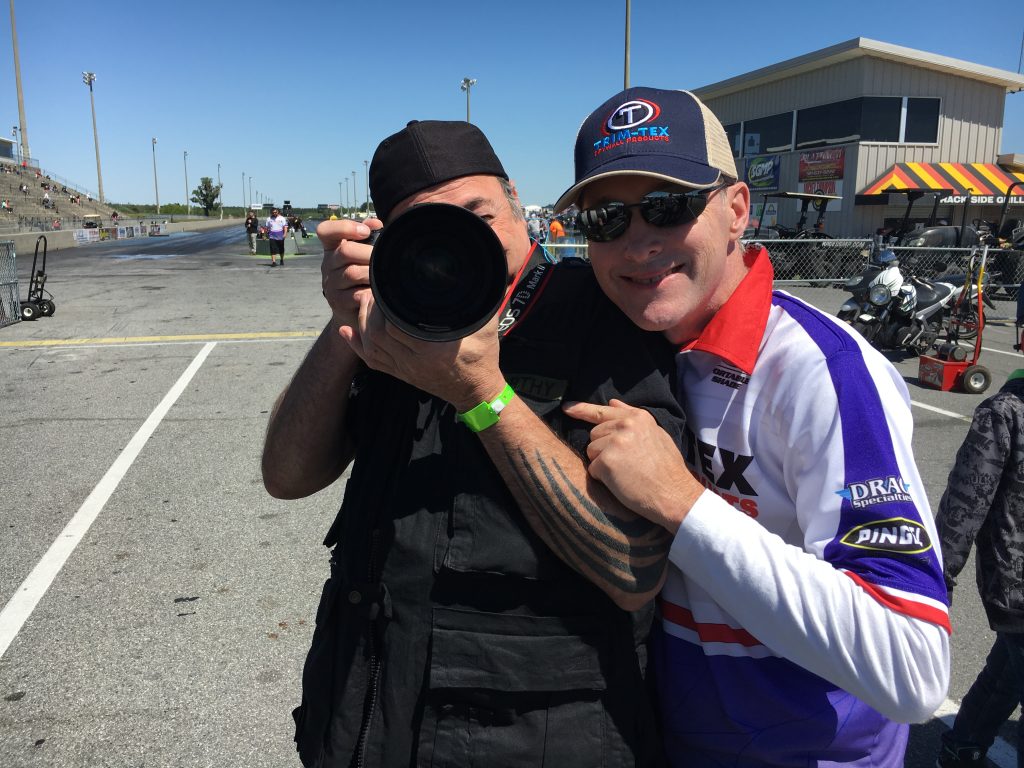 "I'm so happy and excited for team McBride. They are prepared to assault the 1320 again and show everybody just how good their bike is," Koenig said. "They have worked hard and they are ready."
For all their continued support with this new machine, McBride thanked his primary sponsors; Trim-Tex Drywall Products, Pingel Enterprise, Drag Specialties-Parts Unlimited, Red Line Synthetic Oil Corporation and Final Swipe Merchant Services.
Web-Cam, Vance & Hines Motorsports, Federal Mogul, Portable Shade, PR Factory Store, Ferrea Valves, Kibblewhite, Precision Machine, World Wide Bearings, Vanson Leathers, Five Star Powersports, Belt Drives Ltd, Simpson Race Products, Nitrous Express, APE, EK Chain, Arias Pistons, Cometic Gaskets, B&J Transmission, Carolina Cycle, L.A. Sleeve, PJ1, Mickey Thompson Tires, Valco, Goodridge, Carlisle Belts, ProJack, Bullseye Visual and Gates Belts.